The "Arte Italiana Collection" is a tribute to the original twelve faceted model designed by Armando Simoni in 1930, made with modern materials and finish. The design resembles a twelve sided Doric column, and provide a precise grip to enhance the pleasure of writing. The Arte Italiana Collection is the perfect combination of refinement and practicality.
The Arco Verde is crafted from precious celluloid and available in 3 different trims; Gold, Silver or Ruthenium. This limited edition is limited to 6 pens in each trim worldwide. The MSRP on this pen is $750.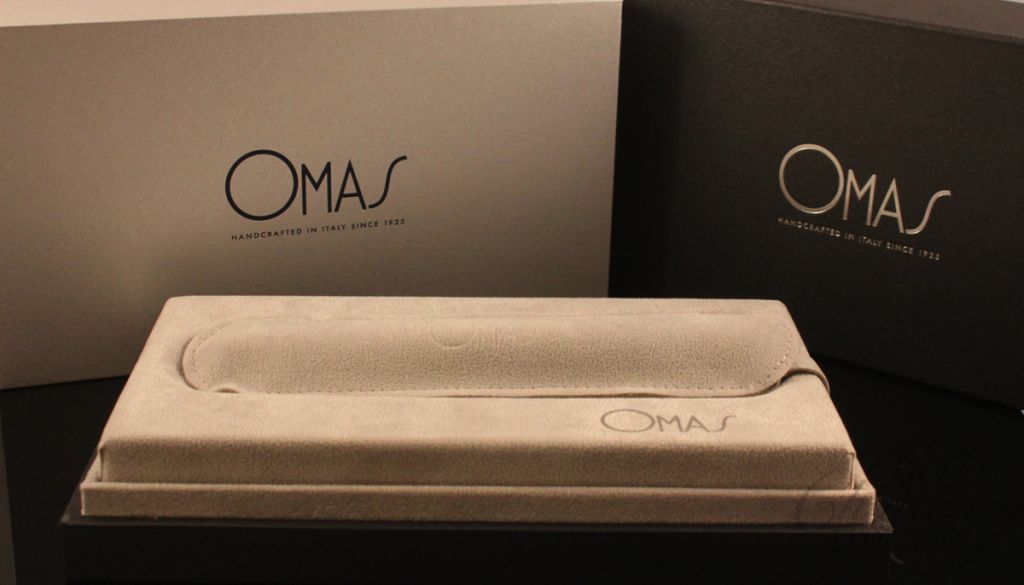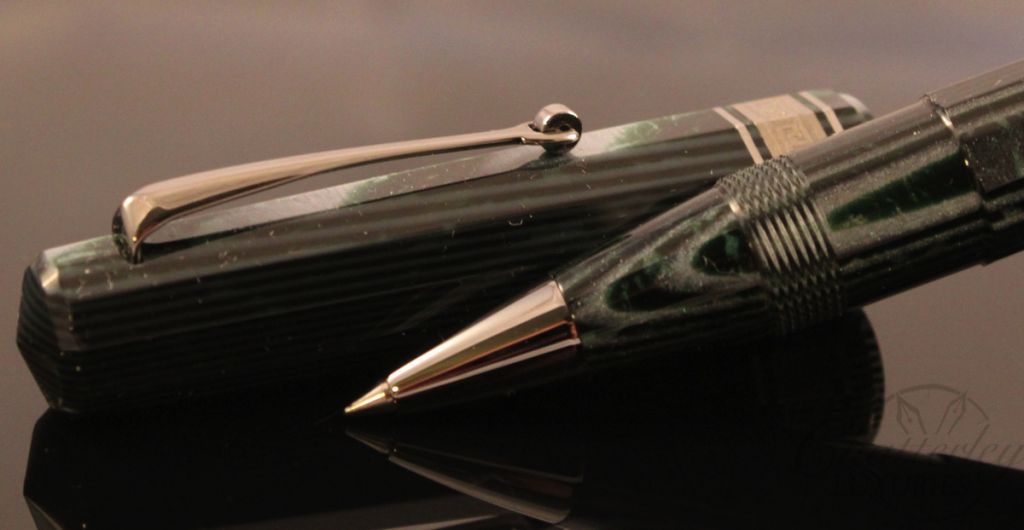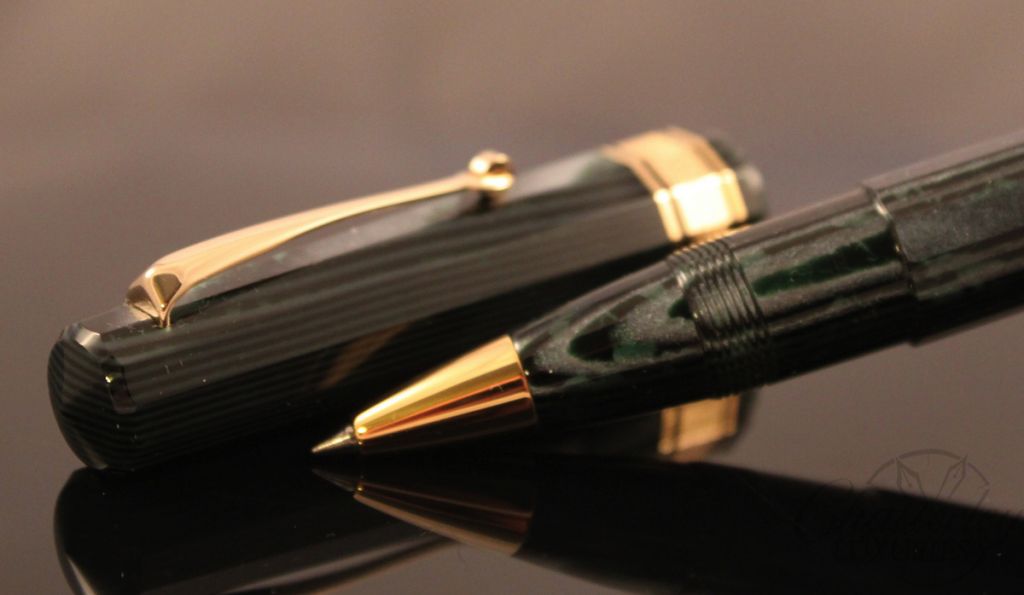 Pictured above are pictures of all three versions of rollerball: Silver, Gold and Ruthenium.