Pelikan Limited Edition M800 40 Years of Souverän Fountain Pen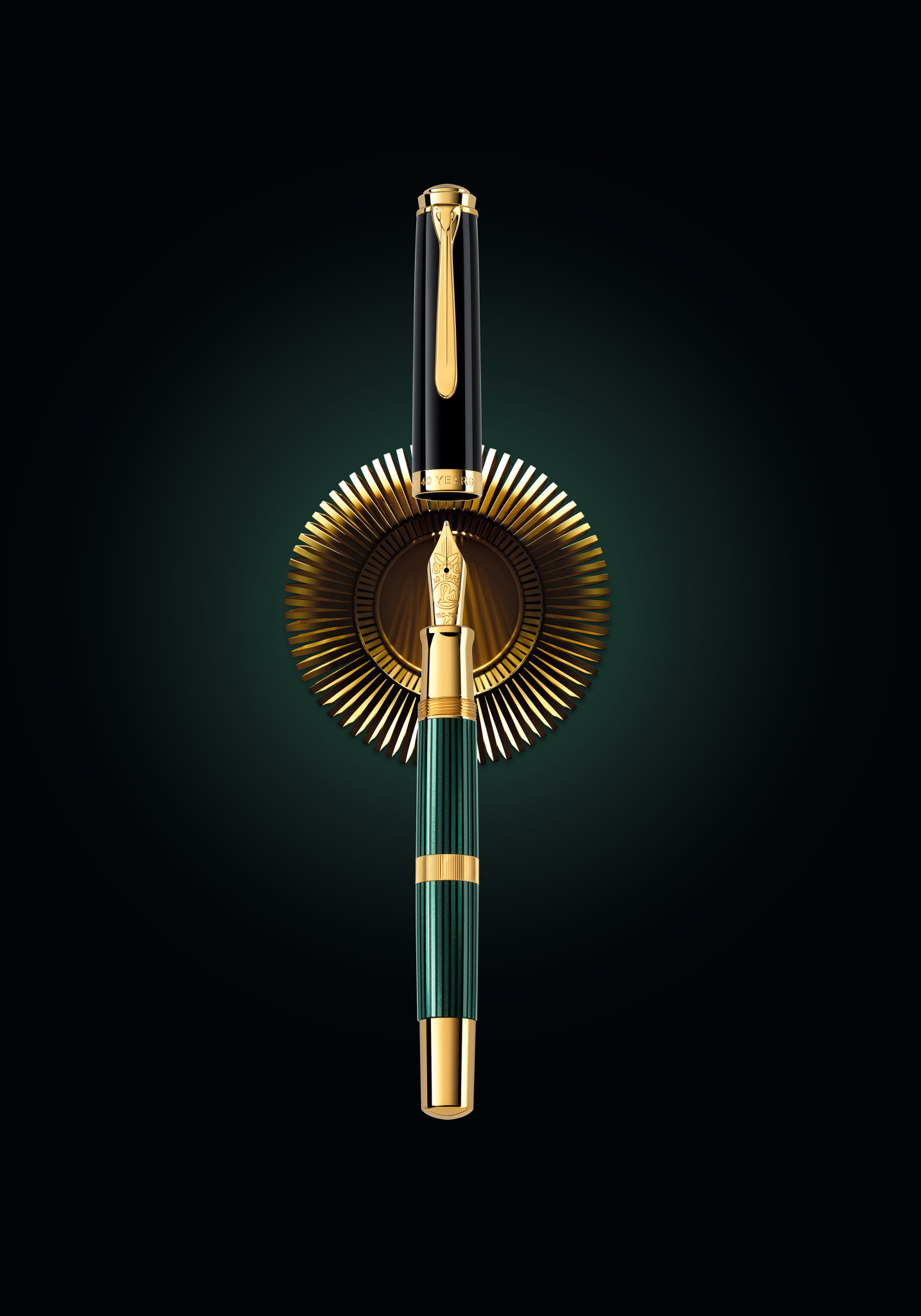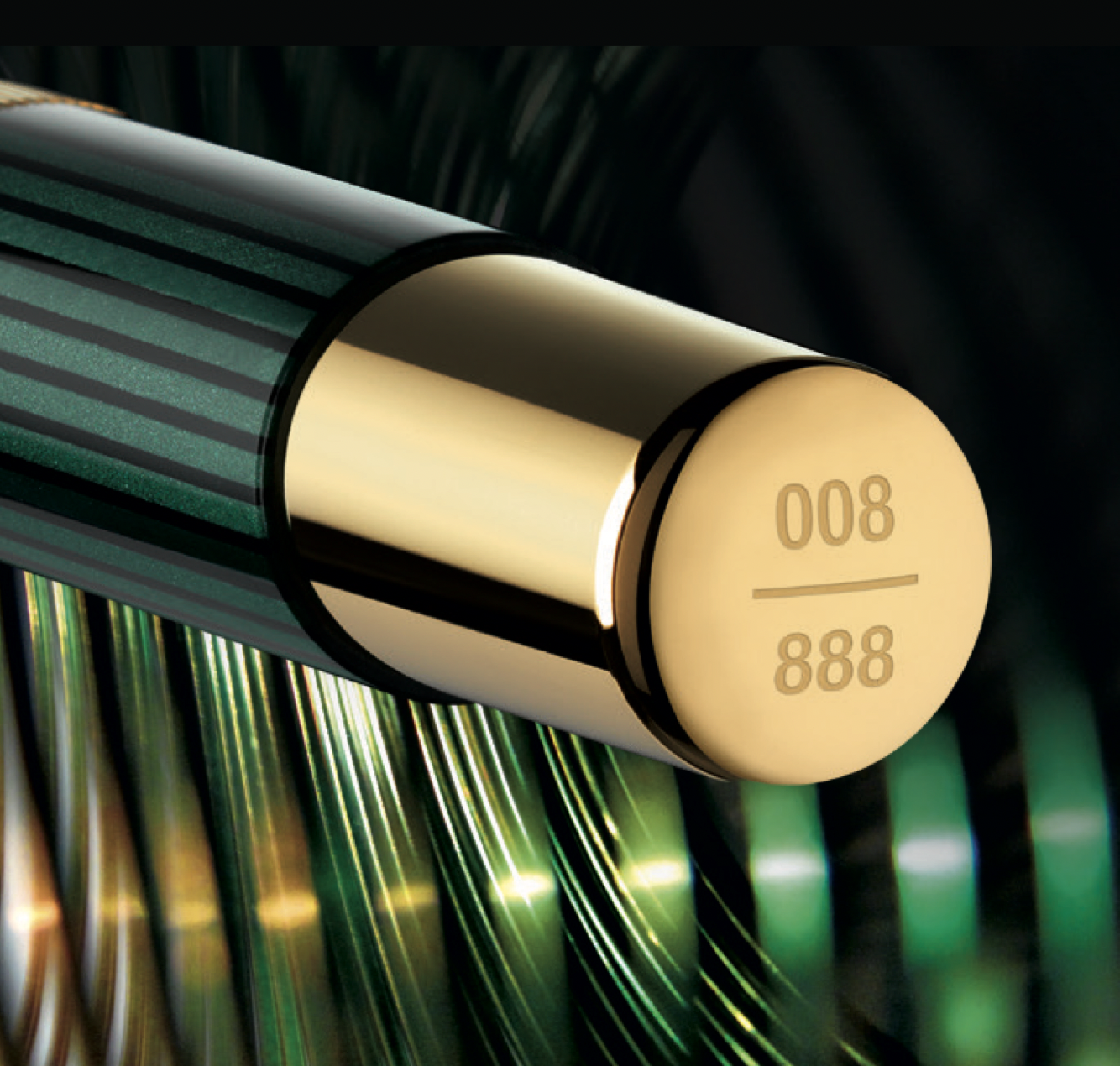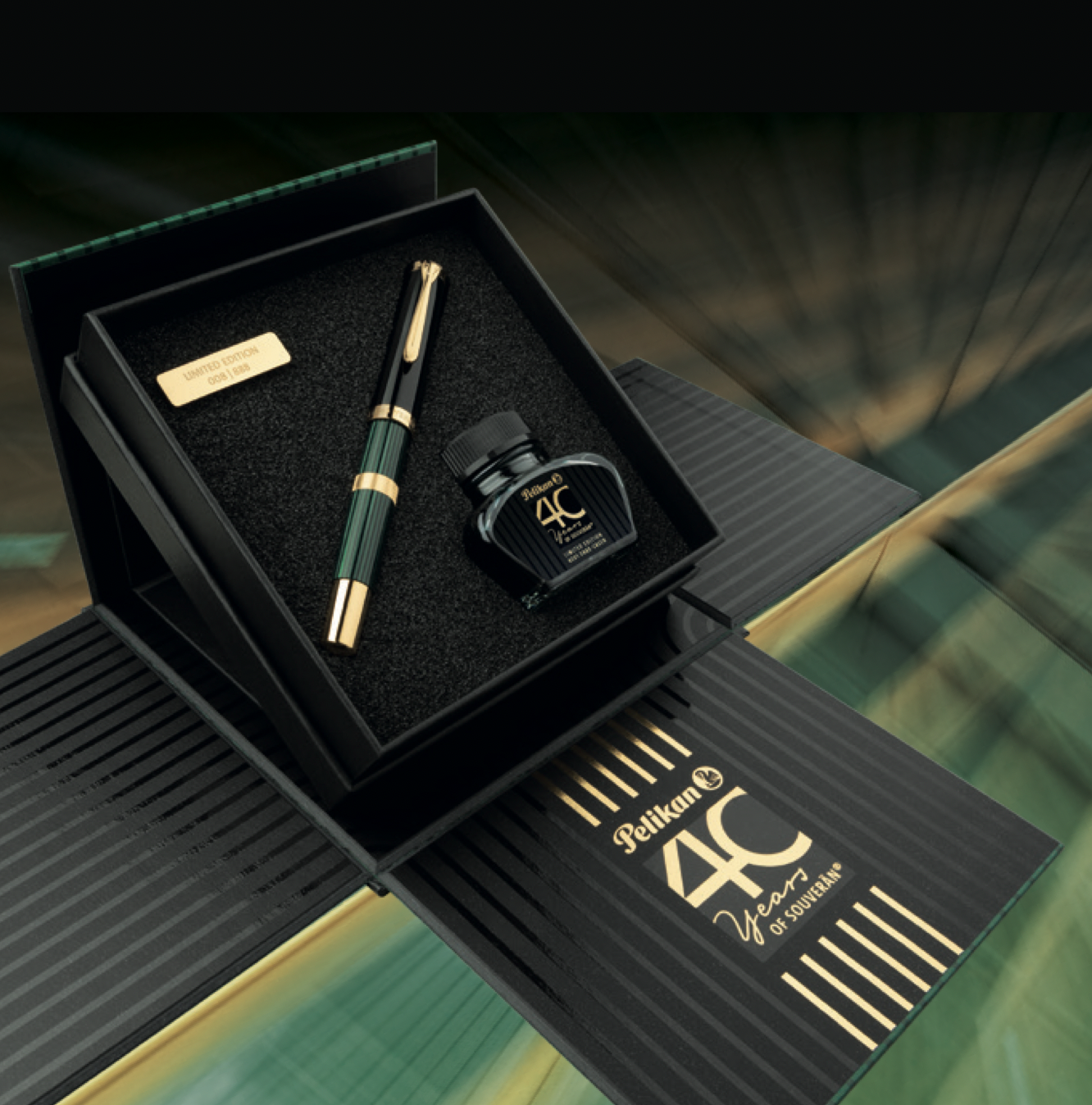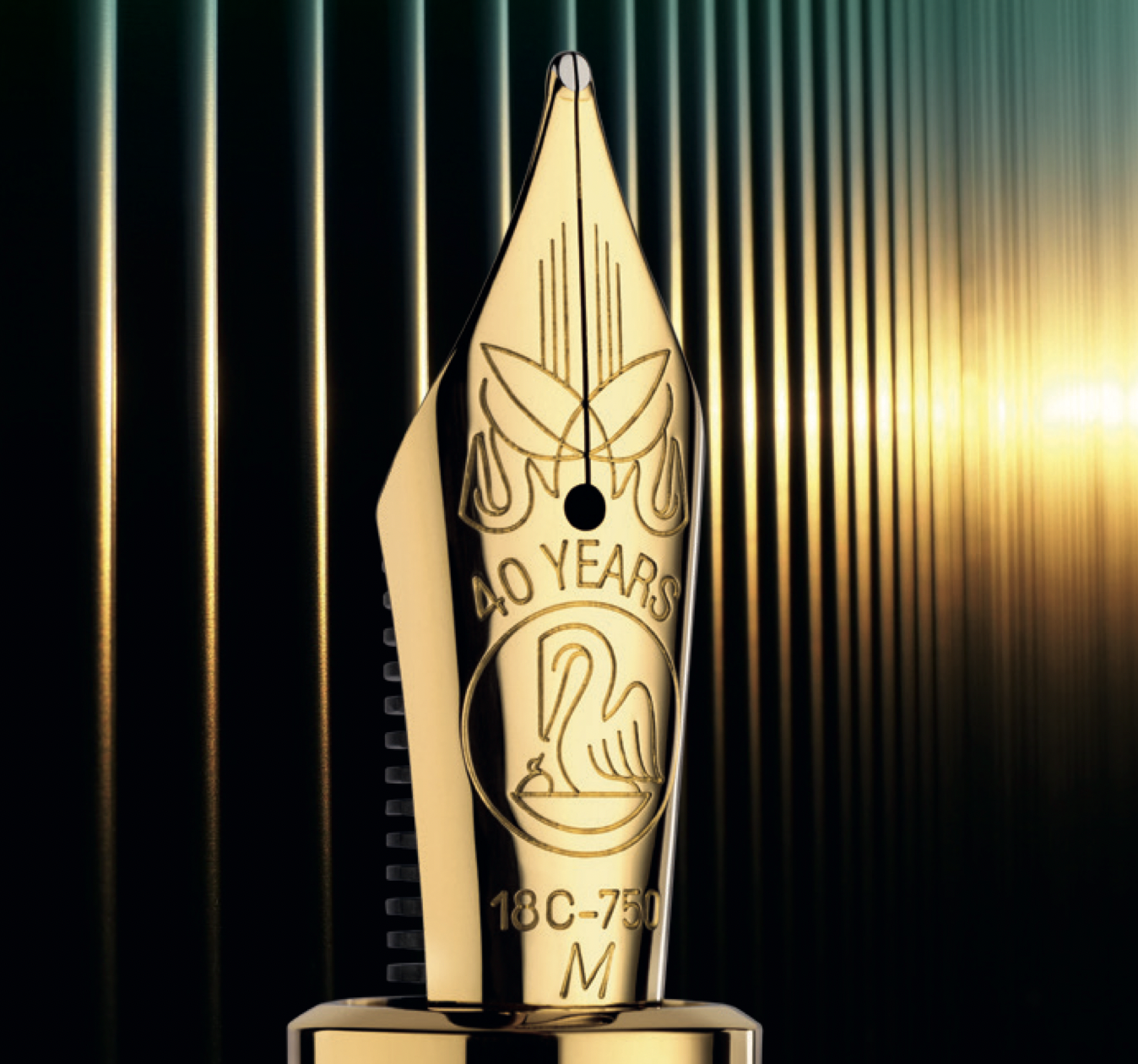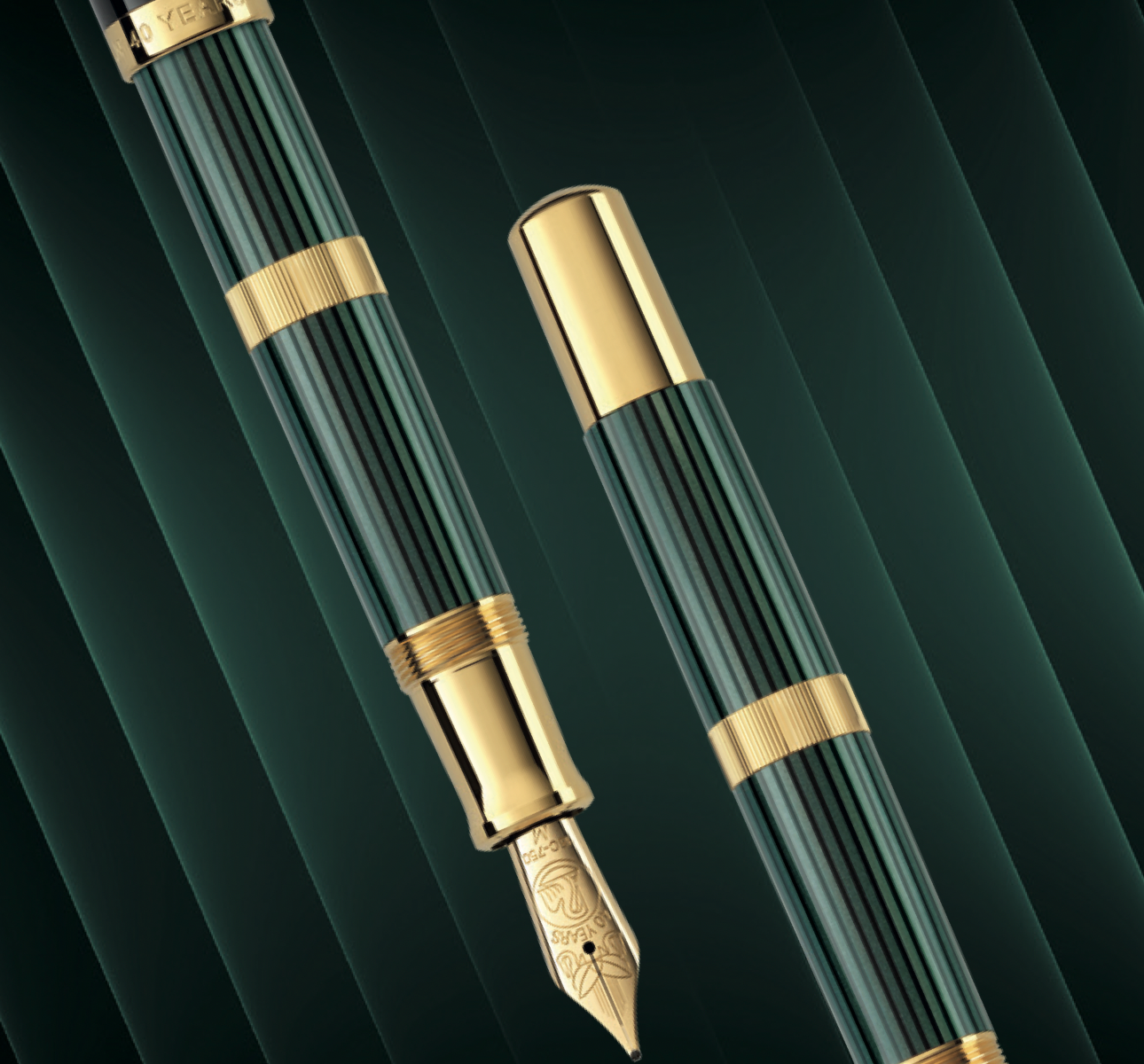 40 YEARS OF SOUVERÄN®. PELIKAN IS CELEBRATING THIS ANNIVERSARY WITH AN EXCLUSIVE LIMITED EDITION.
A highlight of this spectacular Limited Edition in the Souverän size M800 is the golden ring. The fine lines are diamond-ground and highlight the significance of the quintessential Souverän® striped design. They run up and down this highly desirable writing instrument with endless grace. It is an icon of the utmost elegance that combines the intricate details betting a limited edition.
This classic, flagship product is cloaked in unique pinstripes, the quintessential sign of the Souverän® brand. The meticulously produced striped material is made to measure by the masters. Each stripe possesses individual nuances; none is like the other. These premium, unique markings are a true expression of endlessness.
Limited to 888 pieces world wide.