Description
Pelikan M640 Mount Everest Fountain Pen
This pen has been lovingly used.  It comes complete with box and papers.  It is equipped with an 18k Broad nib.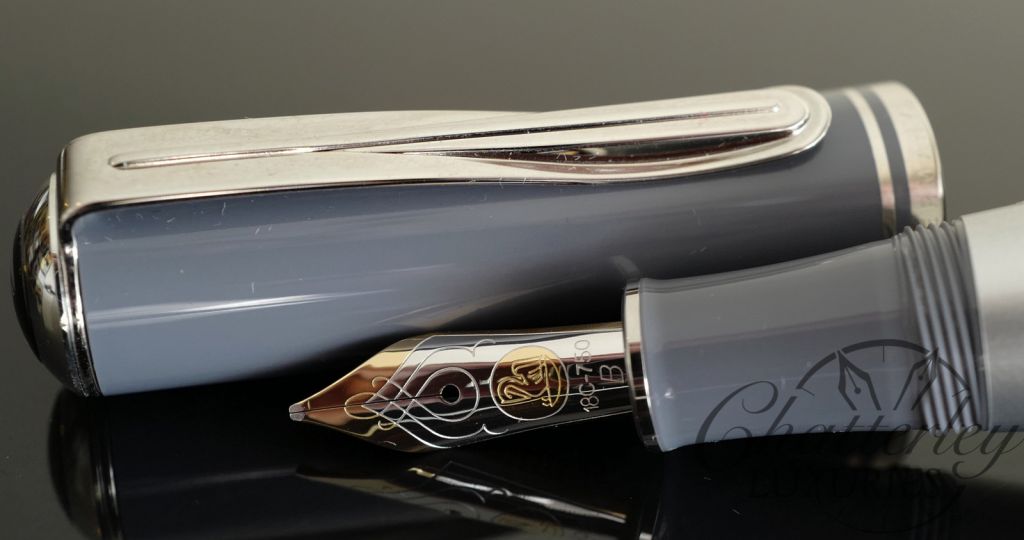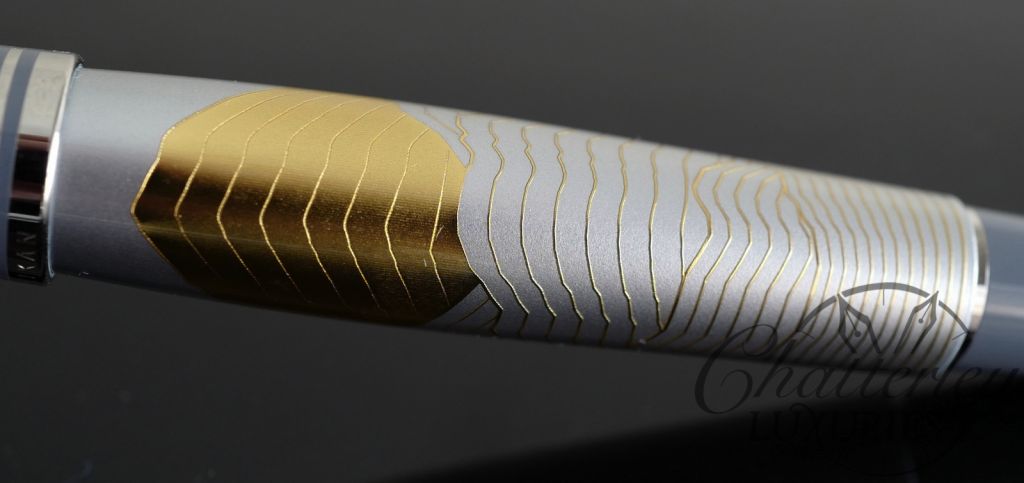 The highest mountain on Earth originated, like the entire Himalayas mountain range, from the collision of the Indian with the Eurasian continental plate. This process began approx. 50 million years ago, and even today Mount Everest grows several millimeters as a result of the movement of the continents. It reaches a majestic 8,850 meters into the heavens. It is one of the "Seven Summits", which include the highest mountain on each of the seven continents. Its climate is very extreme, with temperatures in the coldest month dropping down to -60 °C. And when the south-western jet stream slams against the summit, wind speeds of up to 285 kilometers per hour occur. Enormous snowfalls of up to 3 meters daily are not uncommon and an ascent is only possible during one of the rare "windows", which provide more or less stable weather. The New Zealander Edmund Hillary and his Sherpa Tenzing Norgay were the first to reach the top on May 29, 1953. This event was celebrated internationally as the conquest of the "third pole". Around 3,680 ascents have been recorded to date.
The special edition "Mount Everest" is crafted of the finest materials. The distinctive new barrel features a metal shaft with a complex engraving and specially created gold plated mountain formation element. Its representation flows into the anthracite-colored precious resin components of the front part and the ink handle. The 18 carat gold nib with rhodium trim is designed, masterfully crafted and polished meticulously by a master's hand.