Pilot Iroshizuku Limited Edition Fountain Pen Ink Collection
Each of these limited edition sets include four 30ml glass bottles of Pilot Iroshizuku fountain pen ink, set in a gift box.
Ma-yo: The gorgeous, dark sky after sunsets, right before the pitch black night sets in.
mursaski-shikibu (Japanese beautyberry)
chiku-rin (bamboo forest)
hotaru-bi (light of fireflies)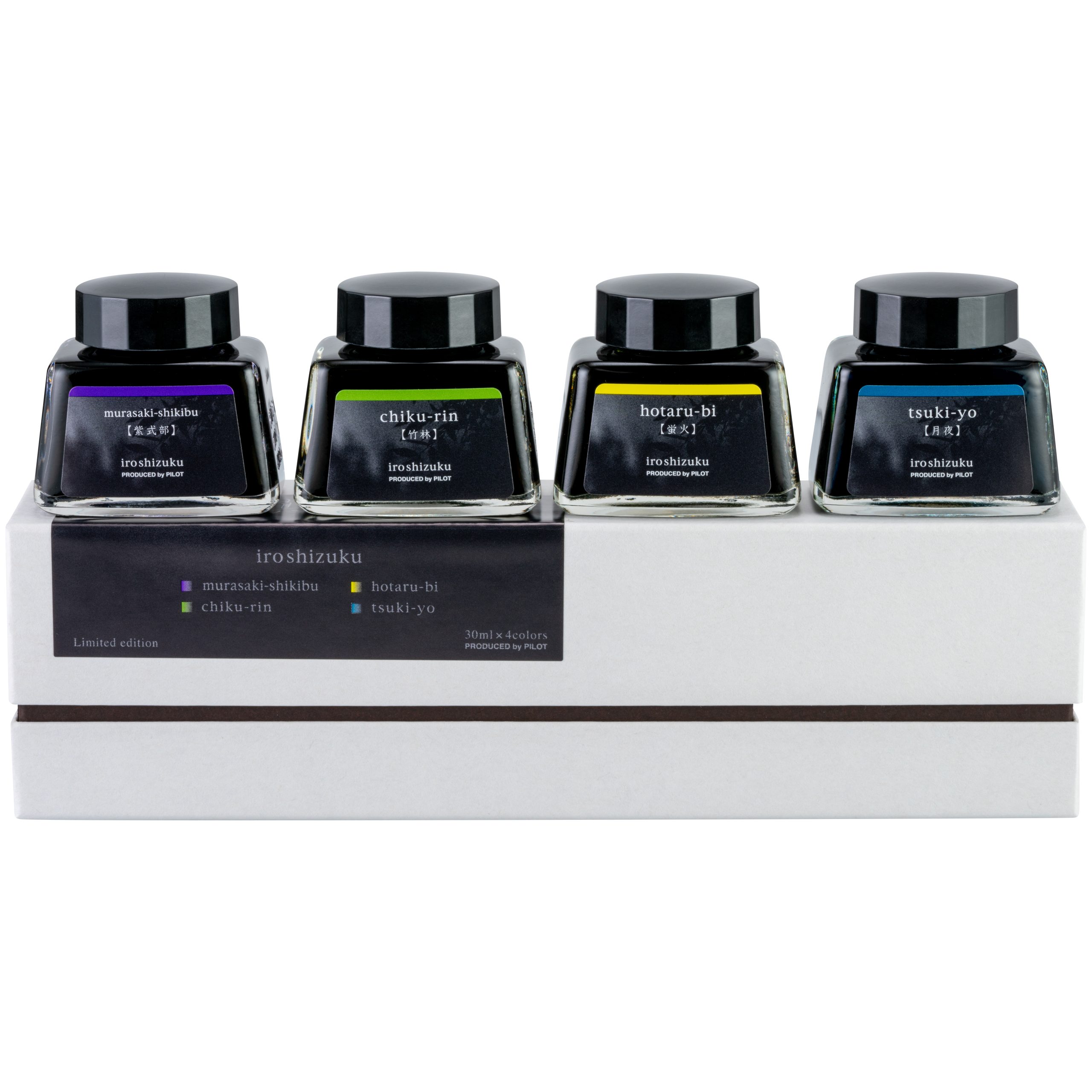 Zan-getsu: The color of the moon that appears during a sunny, daytime sky.
yama-guri (wild chestnut)
fuyu-syogun (rigor of Winter)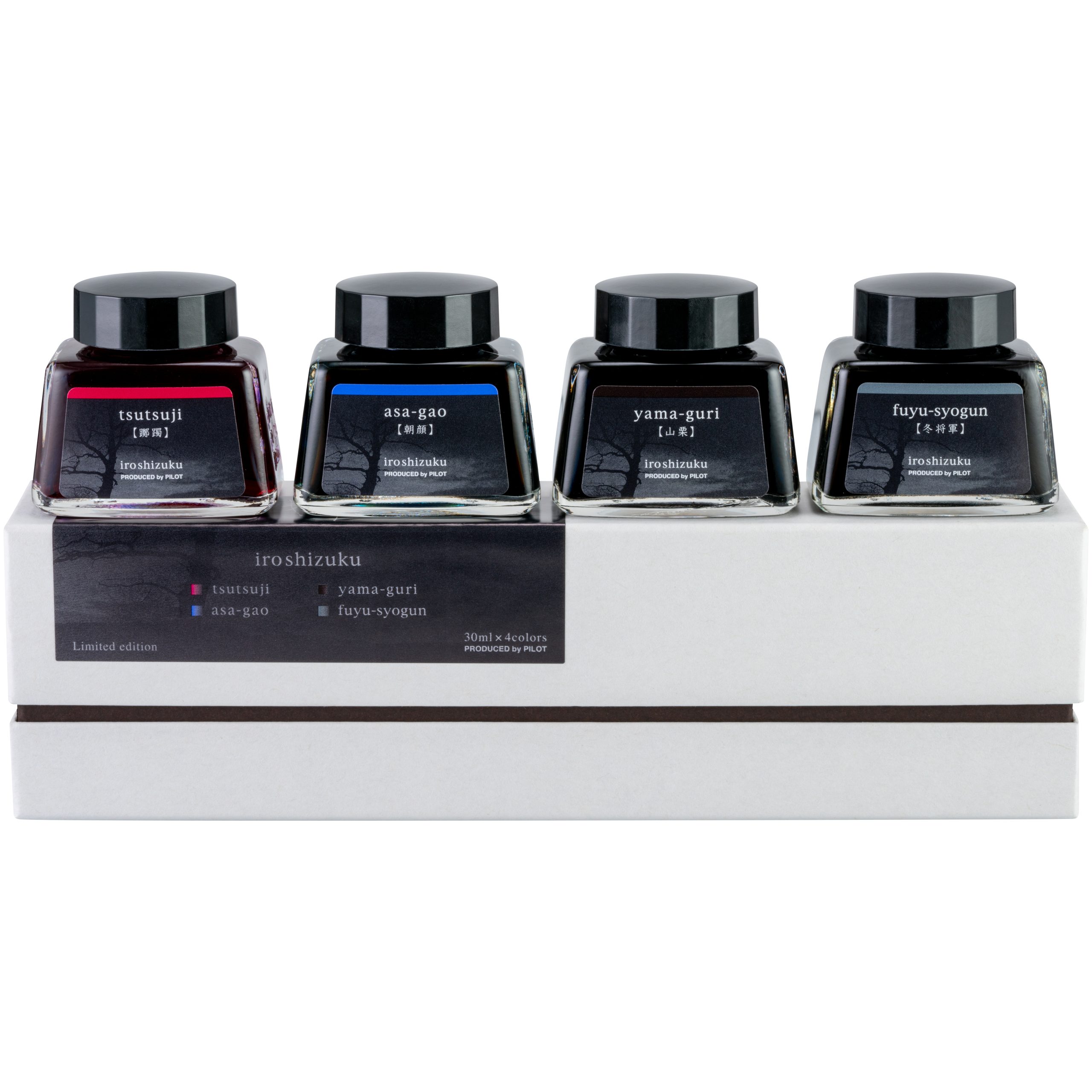 Sho-kou: A tiny bit of a sunshine in a sunrise – when the sun is about to come over the horizon.
shin-ryoku (forest green)
kosumosu (cosmos flowers)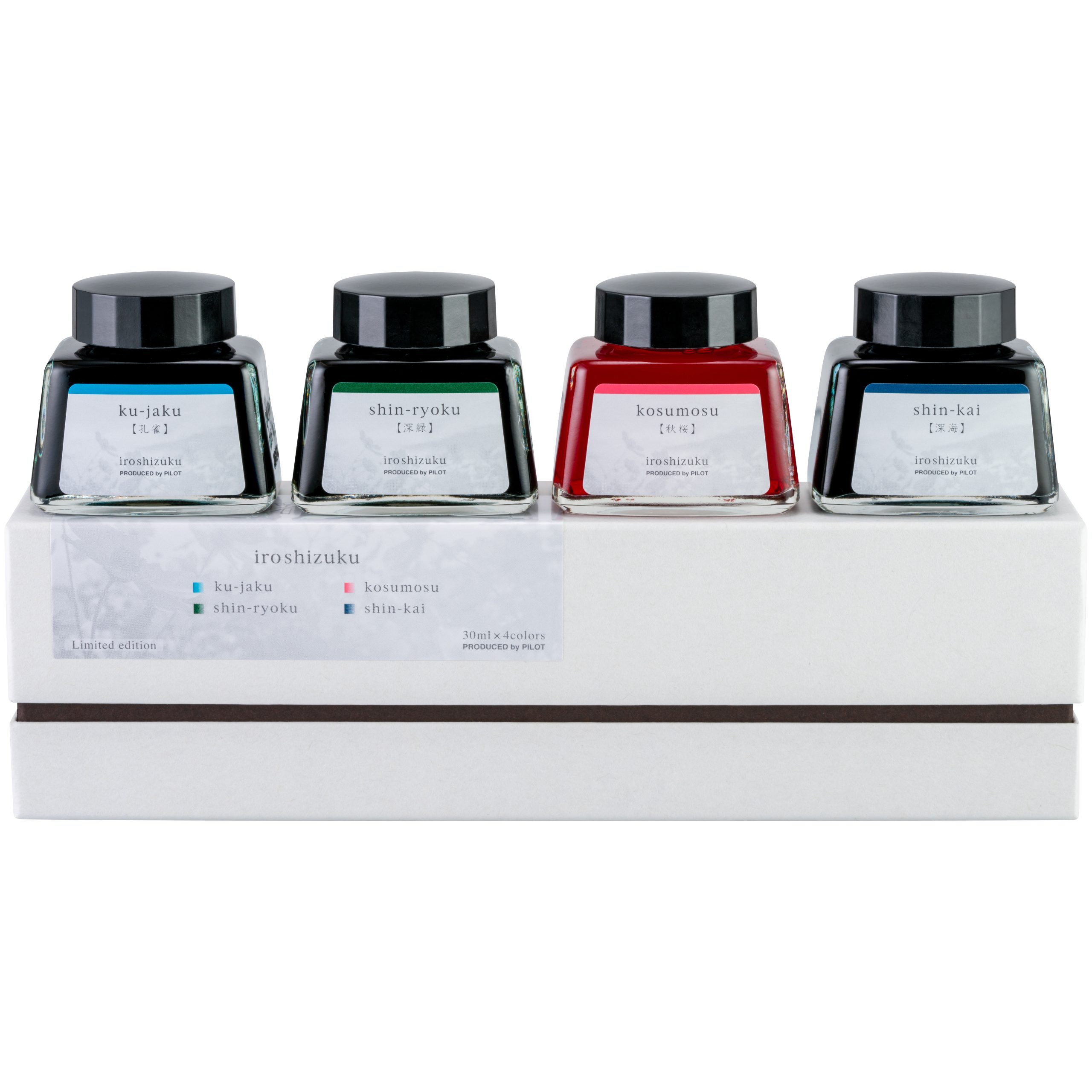 Ma-hiru: noon. Like a bright blue mid-day sky.
fuyu-gaki (Winter persimmon)
Yu-gure: Sunset
hana-ikada (flower raft of Japanese cherry)
Yoi: During sunset to the night – warm sky, not dark yet.
syo-ro (dew on pine tree)
yama-budo (crimson glory vine)
take-sumi (bamboo charcoal)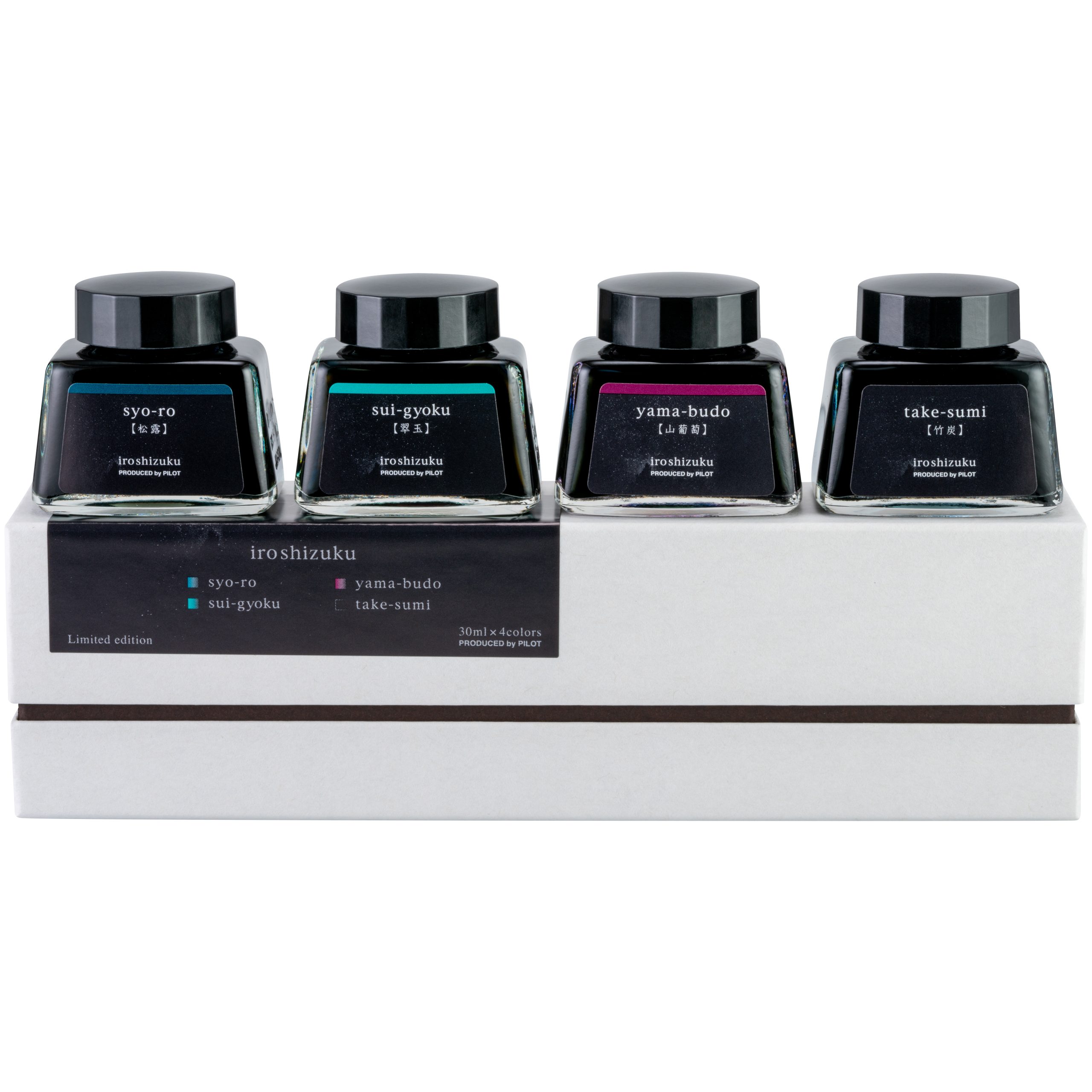 MSRP $76 per set