Pineider La Grande Bellezza Limited Edition Black Prince Quill Honeycomb Fountain Pen
This amazing pen comes with a one pen leather case! This pens resin is thicker than the Sugar to make it even stronger to make it more resilient to breakage.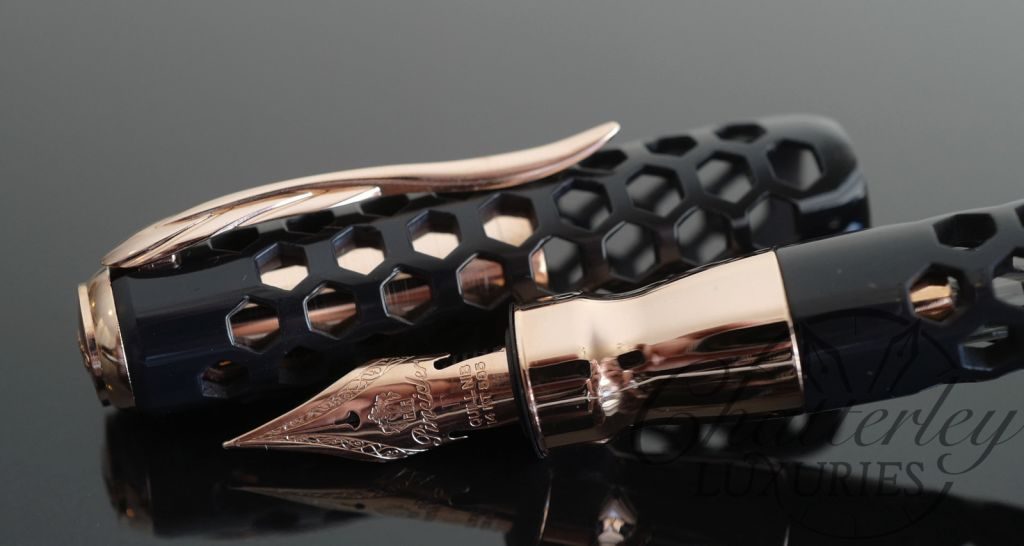 Pineider pens by Dante Delvecchio…
Designed by a creative master, "La Grande Bellezza" pens exploit over thirty years of experience in a balance of form, proportion and color. Creating a pen that is practically perfect, classic, and never excessive.
The resin cap and body feature hexagonal cutouts, with a small inner cap to keep the nib from drying out. The cap features Pineider's innovative magnetic closure. Limited edition of 888 pens worldwide. These are fitted with a soft 14kt gold nib. The nib is flexible for ease of creating line width variation in your writing.
Retail $798