S.T. Dupont Limited Edition Neo Classique Orient Express Rollerball
This pen has been lovingly used.  It comes complete with its original box and papers.  It is LE #38/1883.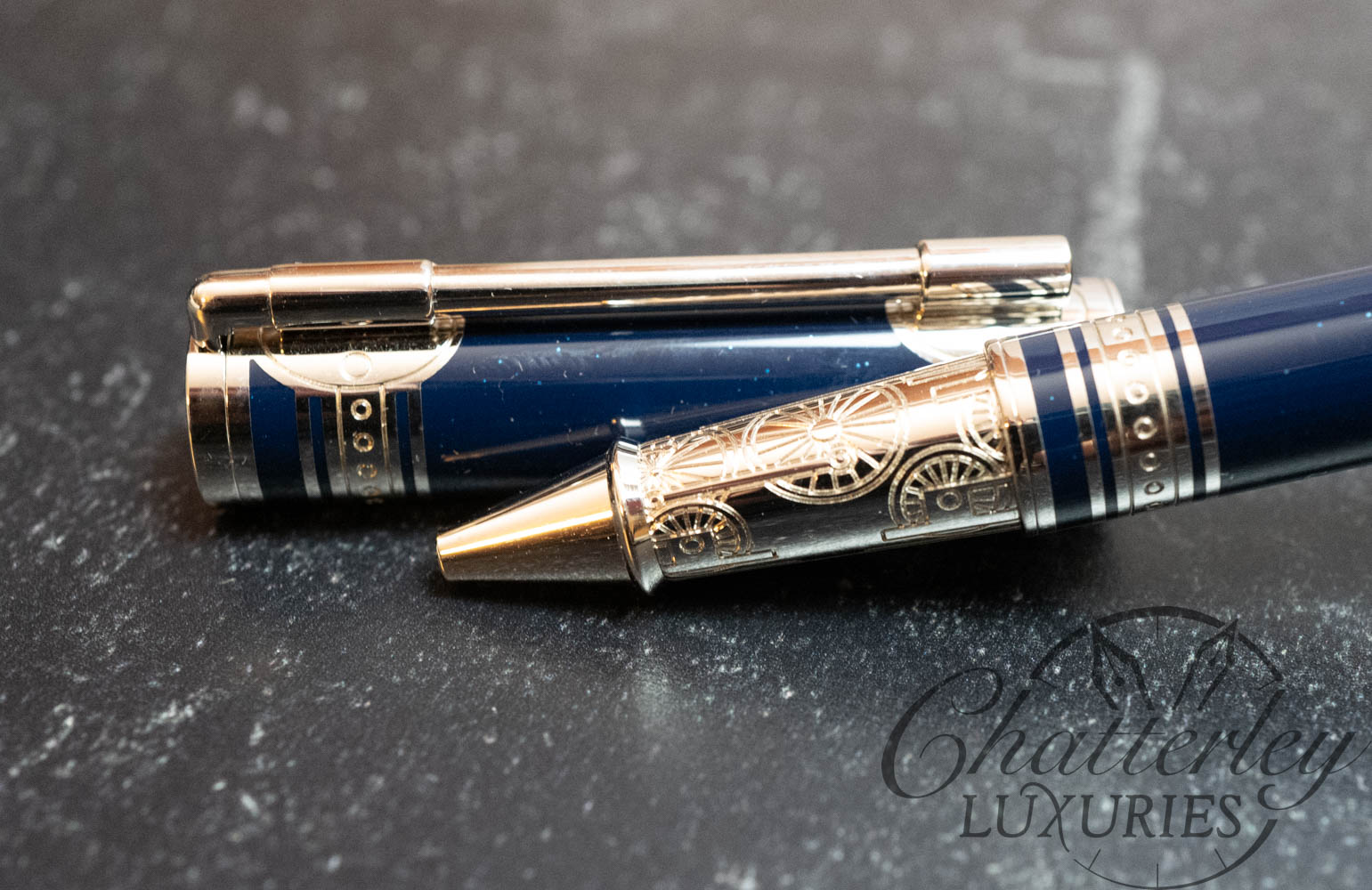 With this exceptional limited series, S.T. Dupont pays tribute to that most famous and mythical of trains, the ORIENT EXPRESS.
Inaugurated in 1883 under the name of "Express of East", it connects Paris to Constantinople, serving several European capitals along the way. It is an emblem of the industrial revolution, but has also become a symbol of freedom and modernity.
This famous train has inspired numerous writers, such as Agatha Christie, Paul Morand or Paul Valéry, and has also been used as the backdrop for a host of movies.
From the moment he opened his workshop in 1872, S.T. Dupont manufactured prestigious leather pieces for eminent figures of the time.
In the 1920s, the Orient Express became the preferred transport of Europe's crowned heads, aristocrats and celebrities, and was dubbed "The Train of Kings, the King of Trains".