S.T. Dupont Line 2 Gold Dust USA Exclusive Lighter
Contact us for the Chatterley Loyalty Price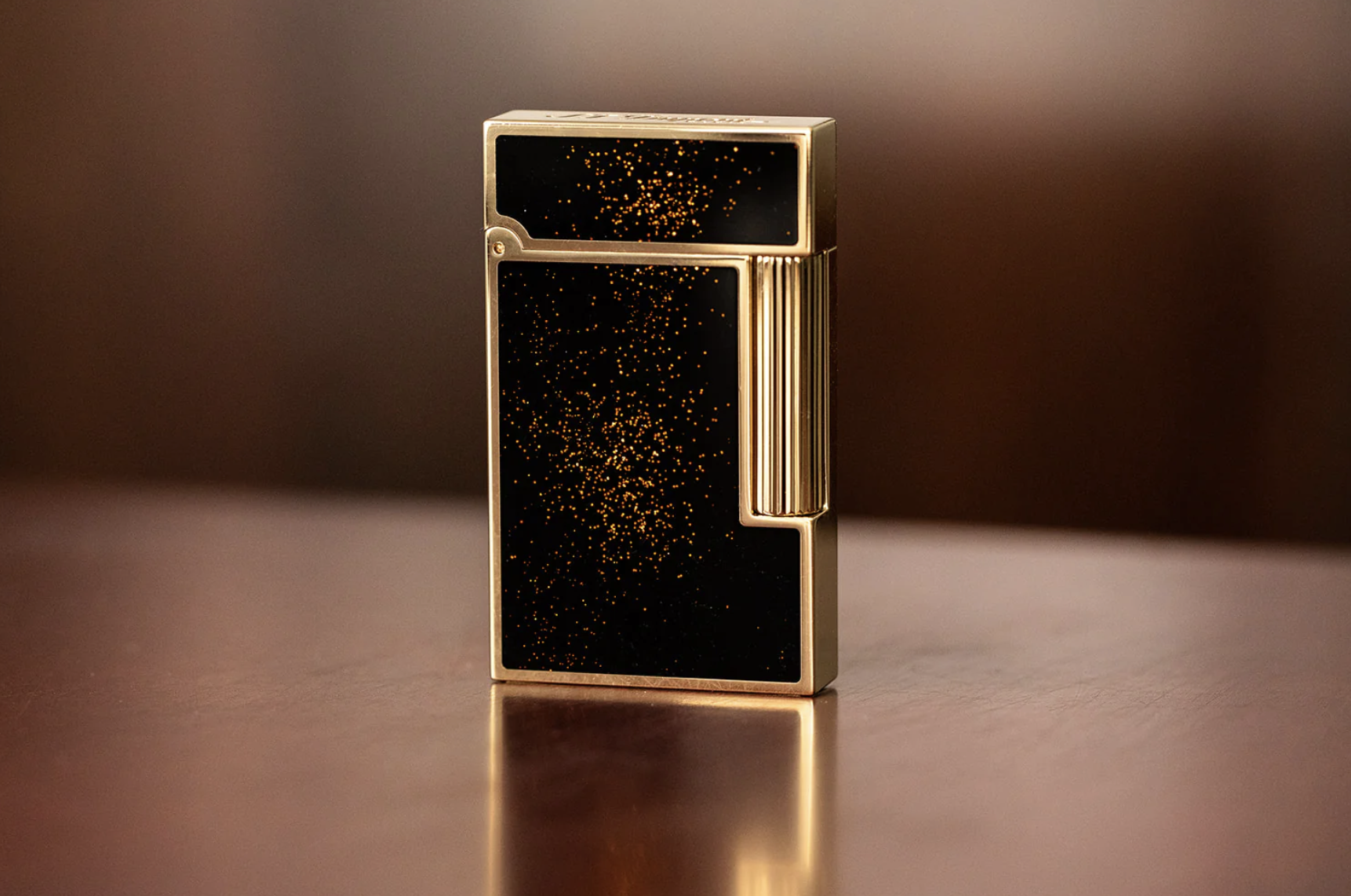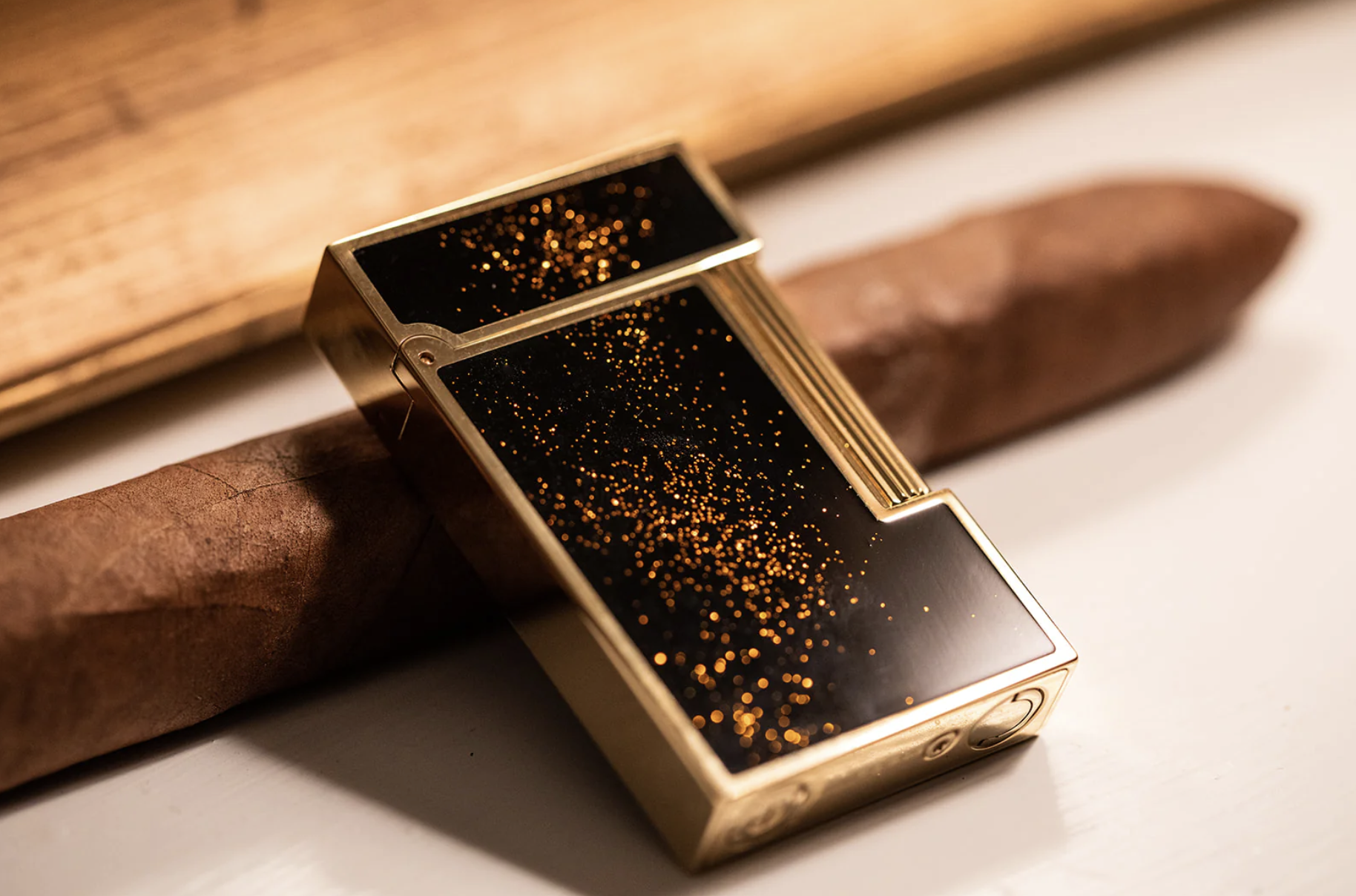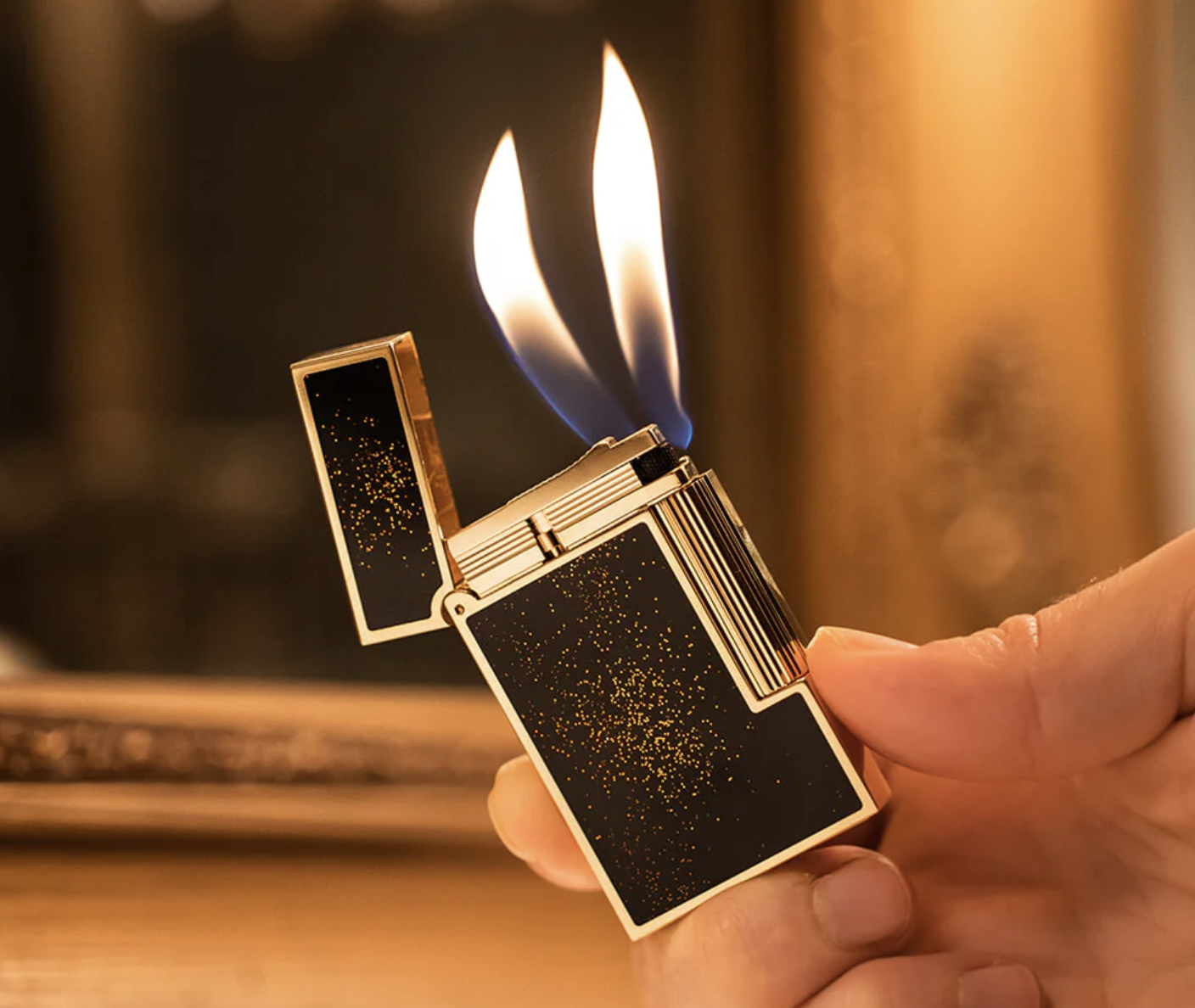 S.T. Dupont is delighted to announce the launch of a spectacular new luxury lighter, the Line 2 Gold Dust, USA exclusive edition.
Each lighter is crafted entirely at the S.T. Dupont factory in Faverges, France and is made utilizing ancient lacquer techniques. Each lighter passes through a two-stage production process.
First, nine Layers of gorgeous natural black lacquer are hand painted to the lighters brass body and lid, the result is a pearl-like shimmer and a luxurious finish that is resistant to shocks, scratches and even fire.
The top of the lighter is adorned with the S.T. Dupont logo and the ignition roller is engraved with 24 grooved lines to enhance grip when igniting your iconic Line 2 soft-flame lighter.
Flint associated: black (REF: 000600)
Gas refill: red (REF: 000435)