Scriptorium Balladeer Fountain Pen
This pen has been lovingly used.  It does not come with box or papers.  It is equipped with an Steel Fine nib.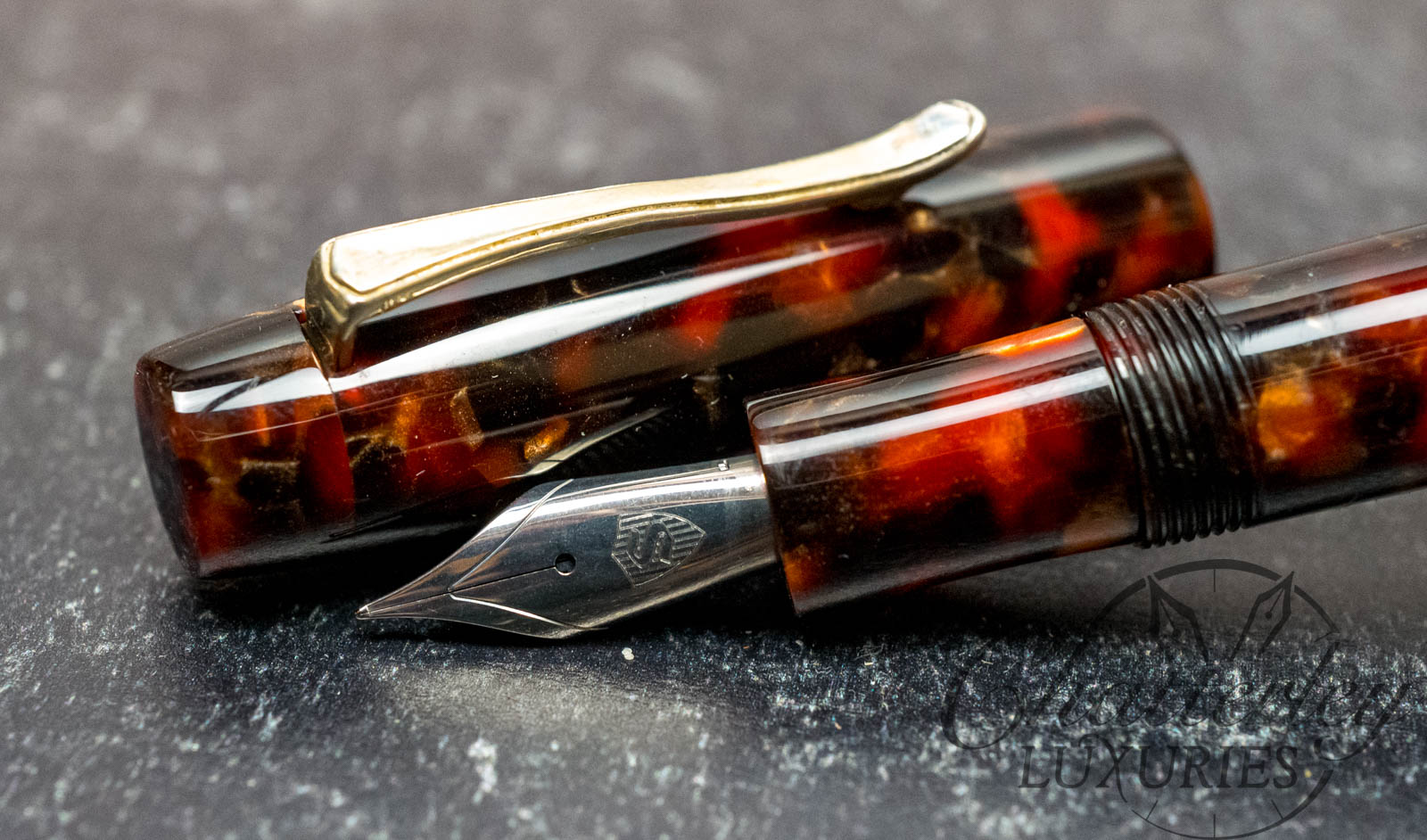 The Balladeer has a strong, clean, comfortable design that is easy to grip and write with for long periods of time. The barrel slowly expands outward from the threads toward the end of the barrel, about 1 mm, then tapers quickly to the barrel finial. This shape fits easily in the web of thumb and index finger, and helps to keep it from slipping out of one's hand.
Cartridge/Converter/Eyedropper filling system.