Soennecken 507 Green Candy Stripe Celluloid Fountain Pen
This pen has been lovingly used.  It does not come with box or papers.  It is equipped with a 14kt Medium nib.  The piston is a little tight on this pen.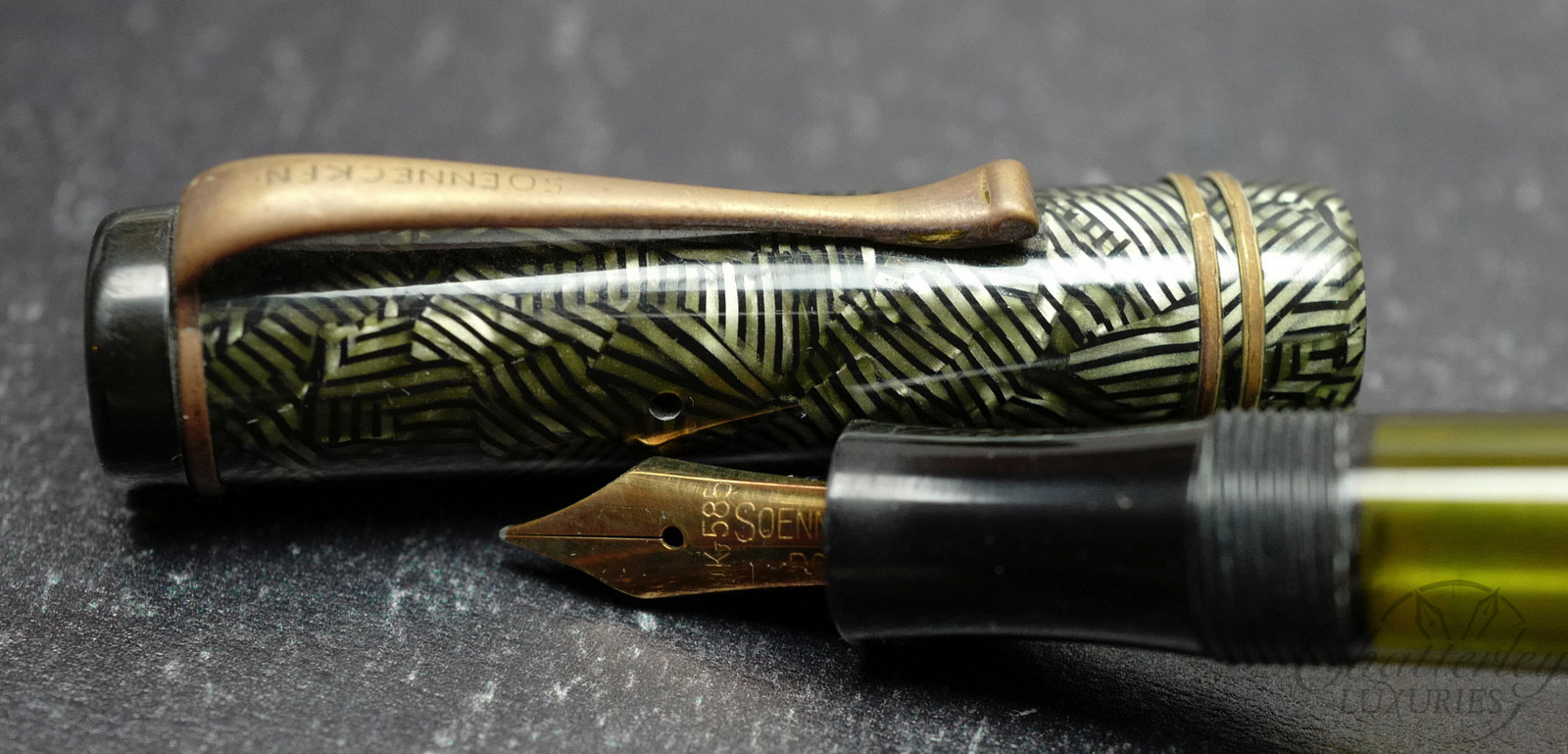 Soennecken pens, no longer in production today, was founded by Freidrich Soennecken in 1875. While they sold a vast array of office products, they are most famous for the pen (his main invention is the "round writing" style of calligraphy and the pen nib associated with it), ring binder, and the two-hole punch. He was the first German company to sell fountain pens (they are in his 1890 products catalog).