The evocative beauty of black mother-of-pearl shines in a dramatic array of smoky iridescence on the Nacre Noir. Vibrant panels of the natural material are framed by highly polished palladium for a look of timeless elegance. Select from your choice of convertible rollerball/ballpoint or converter/cartridge fountain pen fitted with a slender rhodium-plated 18k gold nib. Each pen bears the S.T. Dupont logo signature deeply engraved above the grip section and the classic 'D' logo on the cap top surrounded by black lacquer.
MSRP on the Fountain pen is $1900 The Fountain pen is available in Medium nib only.
481408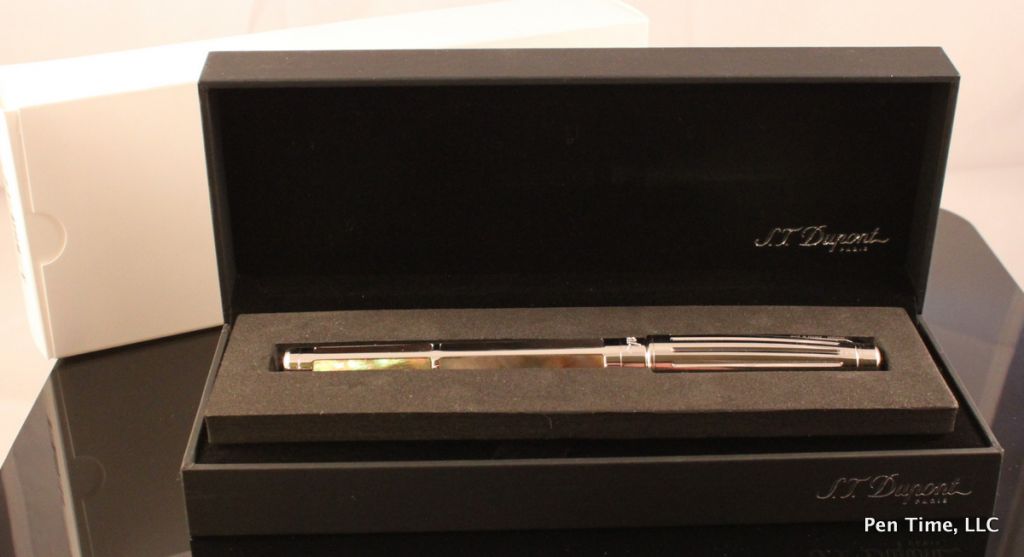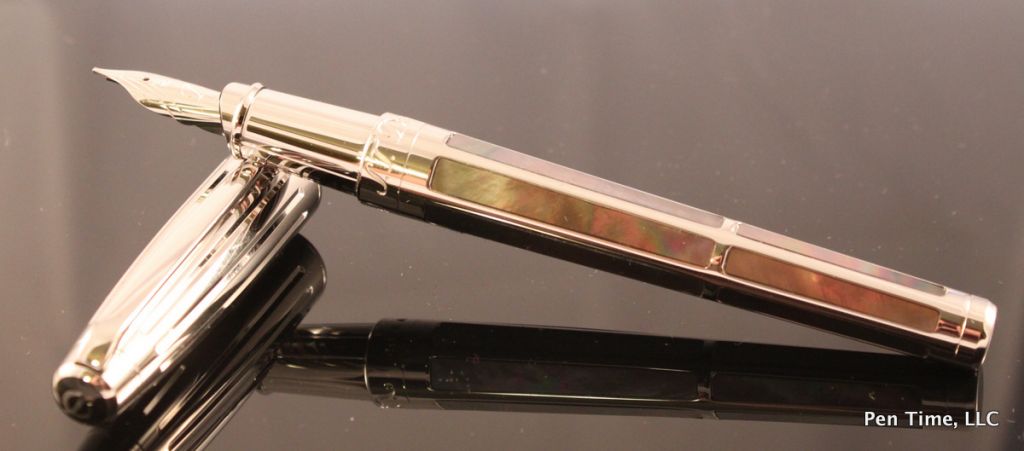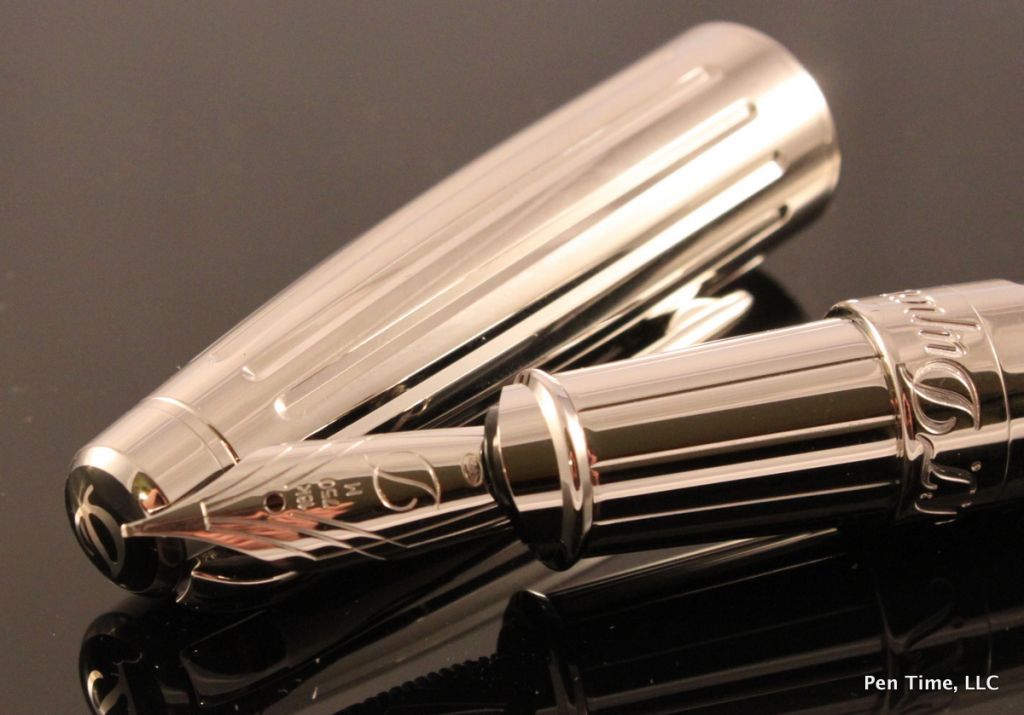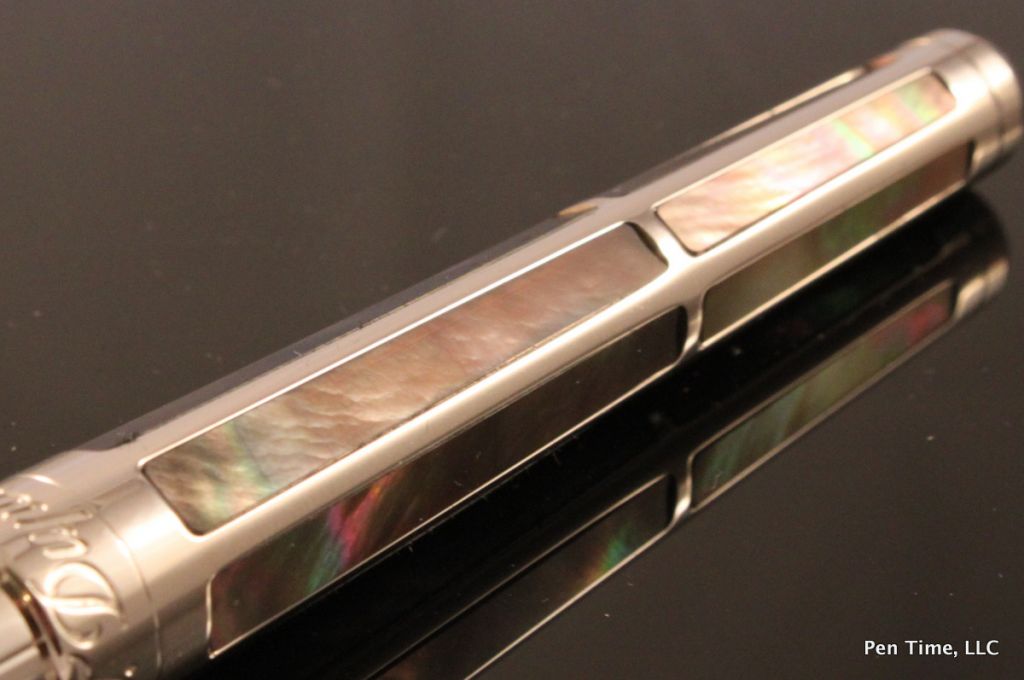 The Rollerball pen is now currently sold out.