Stipula Etruria Alter Ego Fountain Pen
This pen is pre-owned, but in excellent condition.  It comes complete with box and papers.  It is equipped with a 14k Extra Fine nib and fills via piston filler.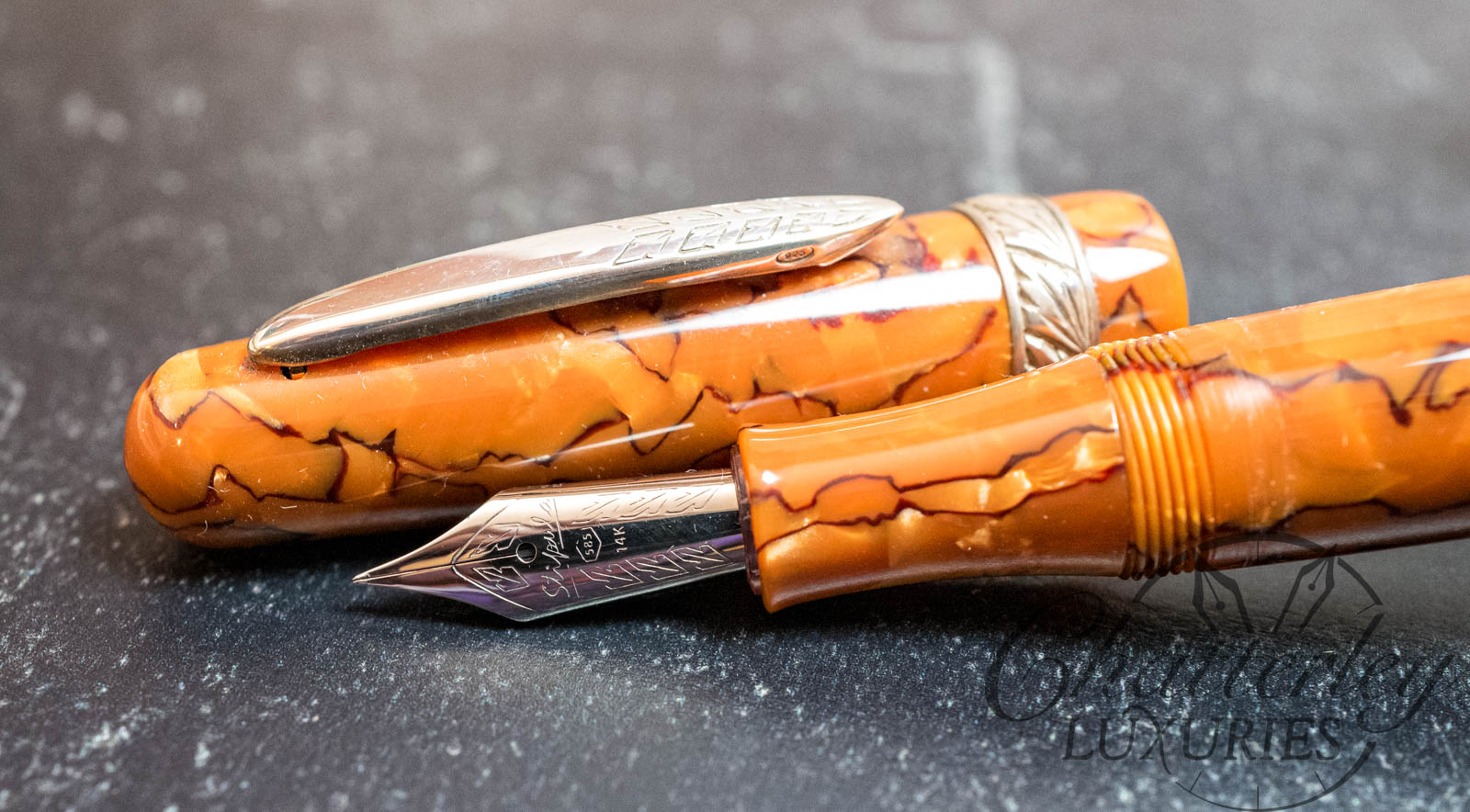 Crafted in Firenze and crafted from the popular Alter Ego Celluloid from Stipula. This shape and style is complimented with the clip made of 925 sterling silver.