Venvstas Carbon Magna Piston Fountain Pen
This pen has been lovingly used.  It comes complete with box, papers and is equipped with a Titanium Medium nib.
The Venvstas Magna is a piston filler fountain pen with a unique design that has been refined to a point where nothing can be added, nor subtracted, packing together stunning linear carbon fiber and a rare selection of titanium and gold nibs.
​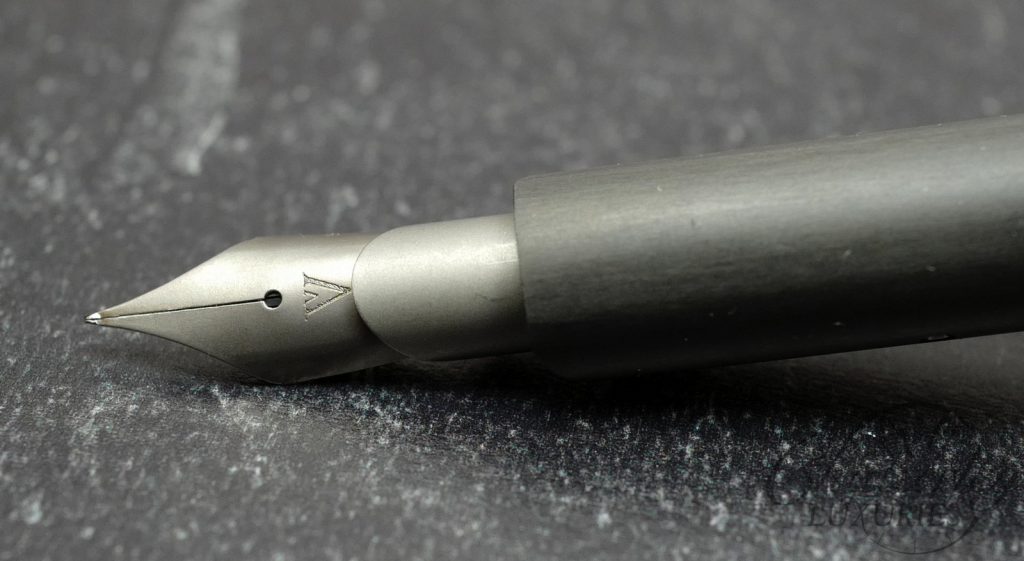 ​MATERIALS: Hand sanded linear carbon fiber and stainless steel.
NIBS: Number 6 M Titanium
DIMENSIONS: Length, 155 mm. Diameter ,12 mm. Weight, 24 g.
SYSTEM: 2.0ml carbon fiber Venvstas Power Piston Filler.
Made in Italy