Visconti Art Nouveau Roller Ball
This pen is lovingly used and comes with Visconti box. The sterling on this pen has some handling/sitting marks, but all of these can be easily polished out since its sterling.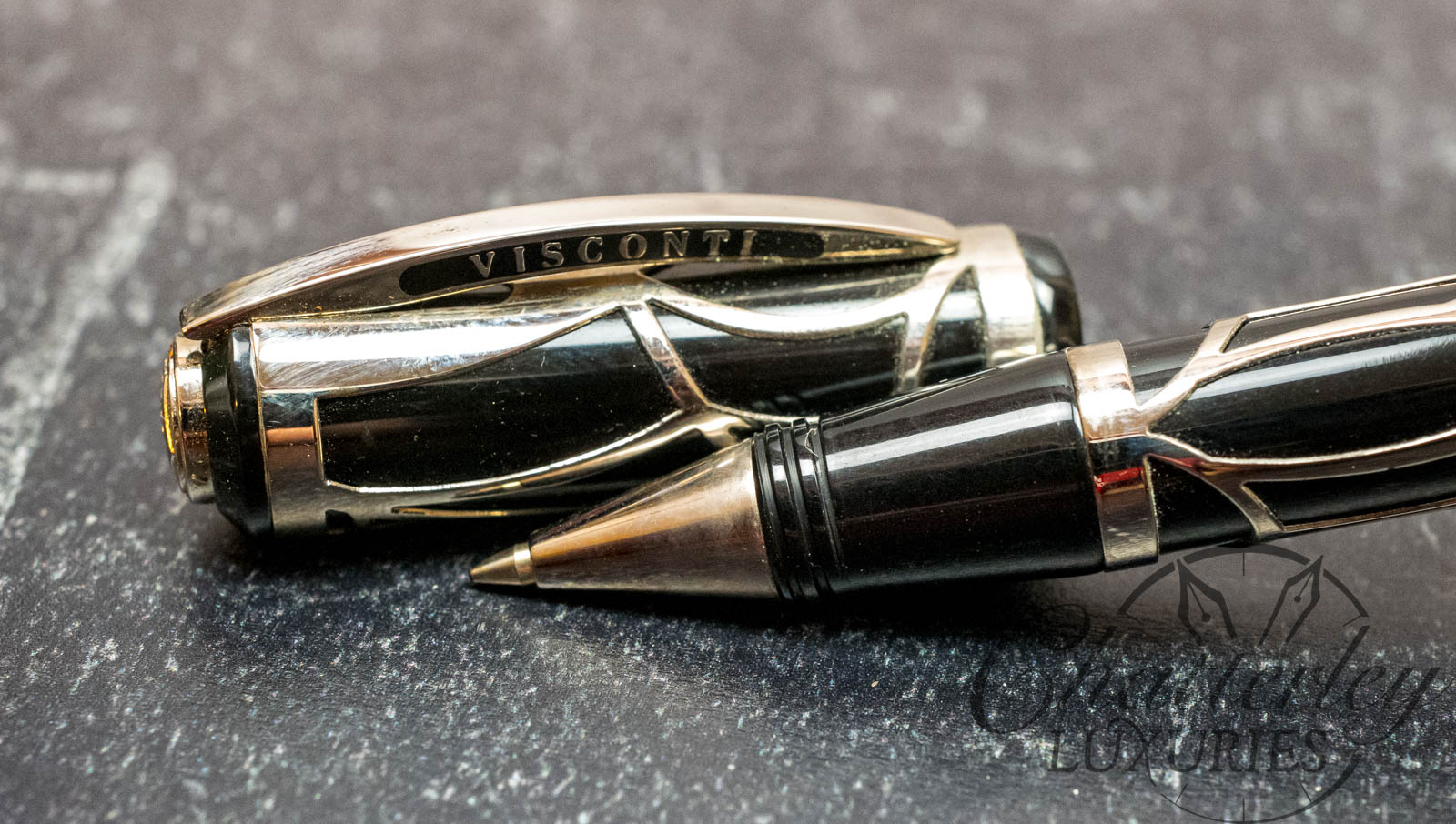 The Visconti Art Collection consists of three different designs. Art Ellenic, Art Nouveau, and Art Renaissance. All three designs are based on cultural historical or literary reference which is then interpreted into a writing instrument.
The Art Nouveau illustrates historic eras and has a filigree overlay of a spider web motif. Each pen features a black lucite 925 sterling silver.