Visconti Divina White Fashion Fountain Pen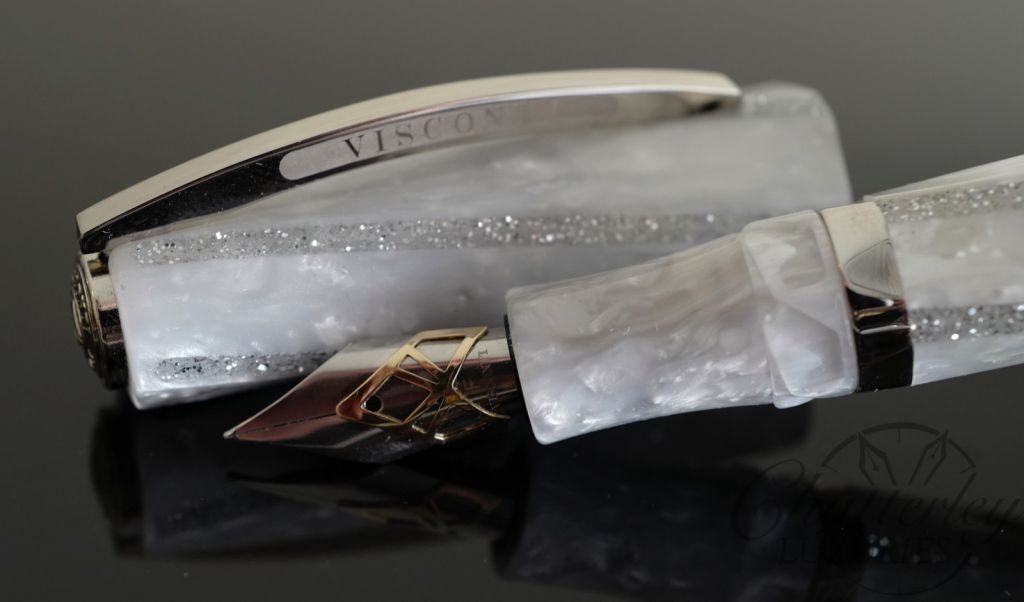 This pen is based off of the Midi size.
Innovation and antiquity melt together in Divina Fashion. The shape of this Divina Fashion's fountain pen, in spiral form, is inspired in the divine proportion (golden number), which can be found in the most beautiful elements of the nature, art, architecture and even in the human body. This elegant piece is made of acrylic pearly pink resin with gold glitter details. The spiral design is carefully preserved when attaching the cap, through the hook and lock Visconti system. Additionally, the Visconti logo adorns the top of the cap in engraved gold as well as an effortless to use clip. Pull & Turn piston fill system.