Visconti Homo sapiens Dual Touch Camouflage Fountain Pen
This pen has been lovingly used.  It does not come with box or papers.  It is equipped with an 18kt Stub nib.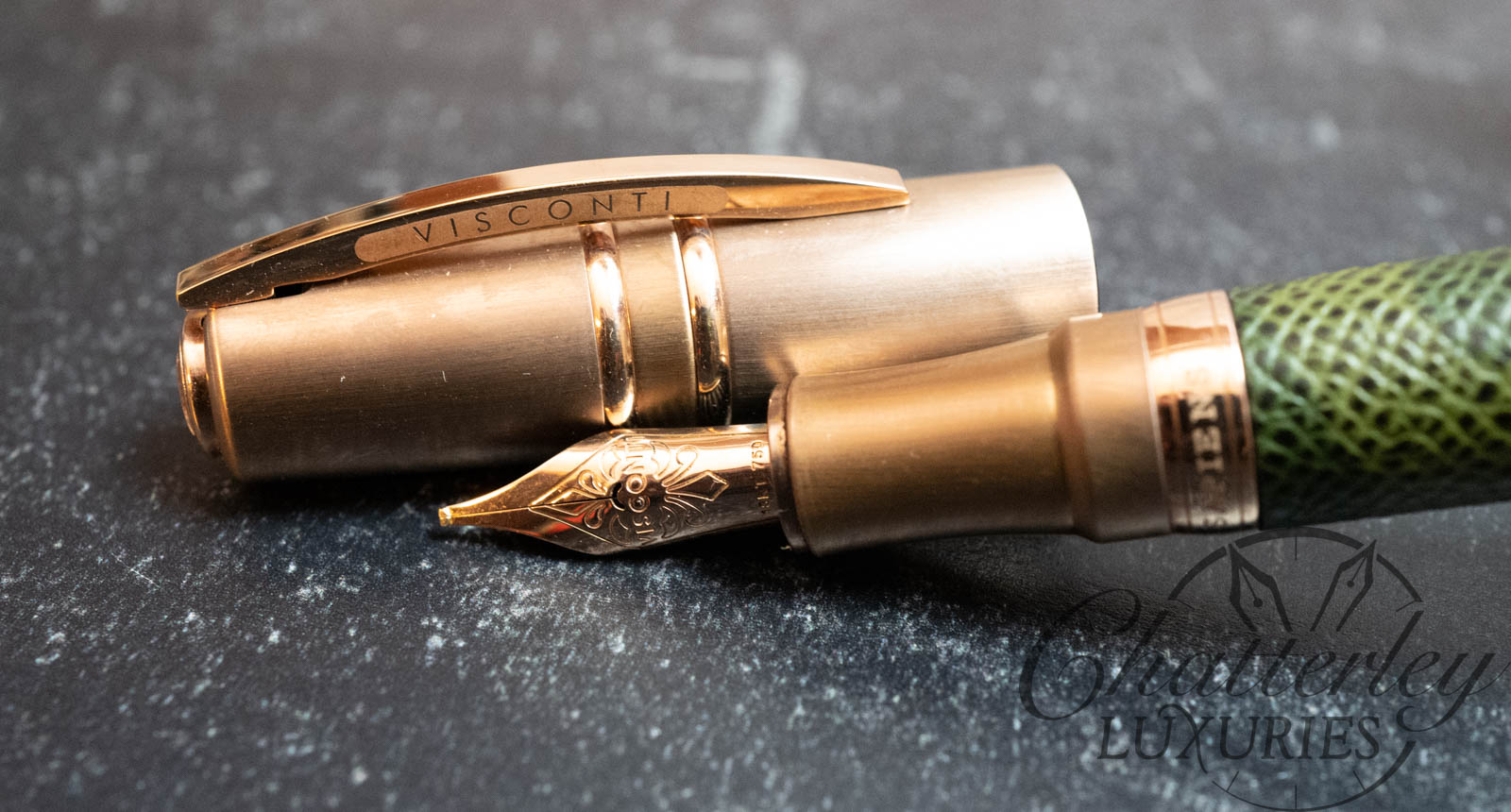 Once again Visconti pushes the boundaries of writing technology with the launch of its latest collection, the Homo Sapiens 'Dual Touch'. The pen combines a contrast of materials, soft luxurious Italian leather with solid brass metal, highlighting Visconti's continued passion for experimentation and skillful use of materials.
The Dual Touch offers a new tactile writing experience. The barrel of the pen is made from textured Italian Palmellato leather, which is soft and luxurious but also very durable. The leather is double stitched at the back to provide strength and is coated with a protective treatment to prevent staining. In contrast the pen cap, blind cap and grip section are made of solid brass, each section is then finished in a smooth satin-finish.