Visconti Homo Sapiens Lava Color Collection
This pen has been lovingly used.  It does not come with box or papers.  It is equipped with a 14kt Medium nib.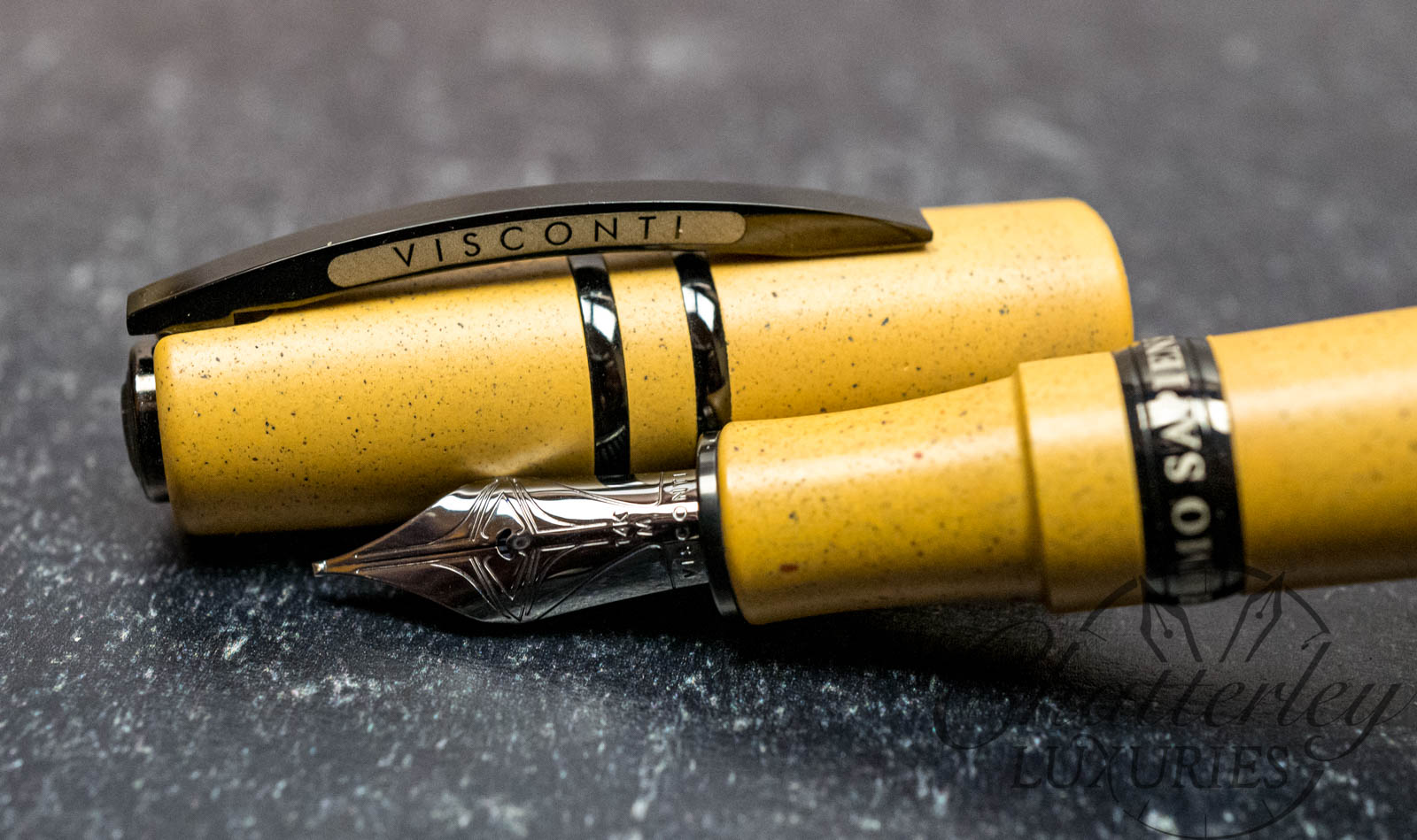 The Lava Color Collection is made from Visconti's well-known and highly valued material, lava rock. The Lava Color collection is the perfect union of catalyzed Mount Etna basaltic lava and colored resin using Visconti's patented methods. This new edition also has an anti-stain treatment that protects the pen and prevents ink from depositing on the pen during refilling.
Each finish is available in fountain pen, rollerball and ballpoint. The rollerball and fountain pen feature an exclusive magnetic closing system which makes opening and closing the pen effortless. The ballpoint operates with a twist. Identical to previous Homo Sapiens models, the fountain pen fills with Visconti's patented power filling system but new to the lava color is the introduction of Visconti's in-house 14kt gold nib.
'In-house' 14kt Gold Nib
The new collection introduces a first from Visconti, a new in-house, 14kt gold oversized nib. The new nib has been engraved with a more contemporary design, but in keeping with tradition Visconti continue with a crescent moon shaped breather hole, a distinctive feature of Visconti's precious nibs. Each nib is hand polished and entirely made in-house: The nib, feed and housing; consequently the entire pen is produced in Florence. Each nib is plated in black ruthenium to match the color of the pens trim. Available in EF, F, M, B, and Stub widths.