Visconti Homo Sapiens Portofino Limited Edition Fountain Pen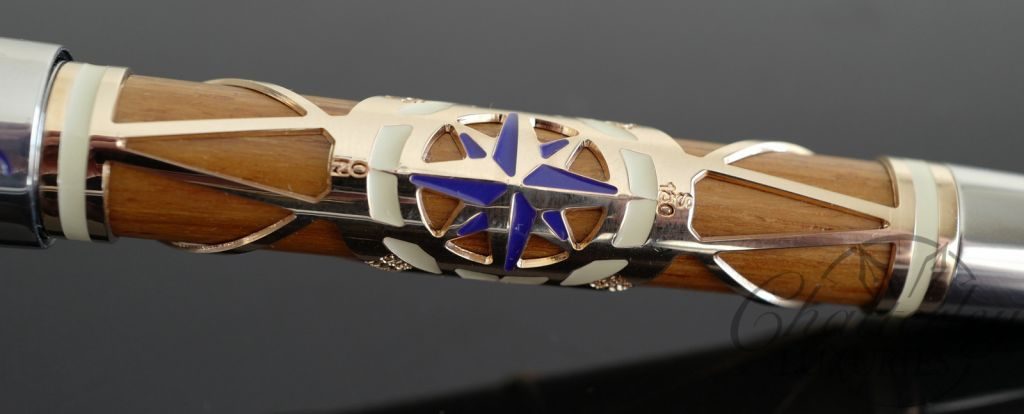 Italy has over 7.500 km of beautiful coastlines with historical sea places: the culture of sea come from ancient times. Roman empire used to call the Mediterranean Sea as "Mare Nostrum ".
Moreover, so many sea explorers were Italian; we just remind Amerigo Vespucci, Cristoforo Colombo, Da Verrazzano.
Portofino is a beautiful small village and harbor in Liguria, in the north coast of Mediterranean Sea. Portofino is a trendy sea place where fashion and high-end shops meet boats and sea gears.
Several important sailing regattas take place in Portofino.
Visconti has always combined its style creativity, the taste for color and the attention to the details, the use of unusual materials, which are part of Visconti' high-end traditional craftsmanship.
The pen celebrates a nice Italian sea place as well as the passion for the sea and its sports, most of all sailing.
The pens stand as a sign of Visconti's capabilities as well as of owner's personality.
The wood body is enriched with a thin metallic frame which has lacquered details, while the cap is decorated with two metal rings and enamel.
The clip is unique to Visconti and reveals the origin of the brand as it takes inspiration from the Ponte Vecchio (Old Bridge) in Florence.
23 kt Palladium 950 Dreamtouch Rosé Gold,
Nib grades-EF, F, M, B and Stub
MSRP $1795