Jacques de Molay The Last Templar
This pen is lovingly used and does not come with box or papers. Just the pen. It's equipped with a Fine 23k Palladium nib with white feed. Reach out to use if you want a different nib, a nib swap is possible. The pens condition is excellent with no issues. An amazing long sold out Limited Edition.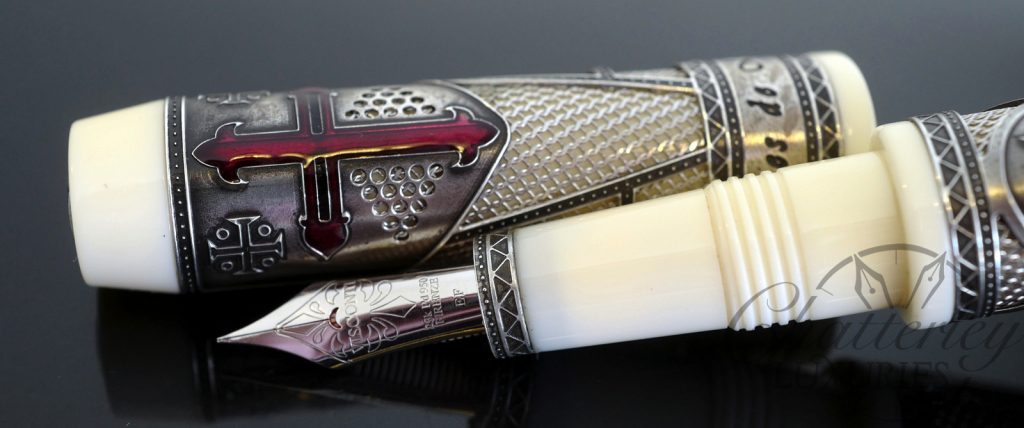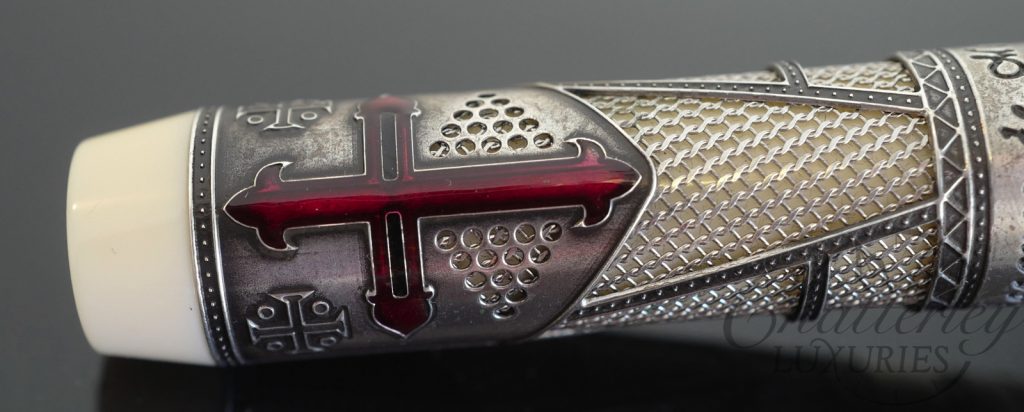 Exactly seven hundred years have elapsed since the death of Jacques de Molay, the last Grand Master of the Order of the Knights Templar.
Falsely accused of heresy, the order was suppressed in 1308, the knights imprisoned, tortured, slain, and their property confiscated. The Templars are renowned for the economic and cultural advances that they helped to spread throughout Europe, and are still held up today as shining examples of honesty, integrity and loyalty.
The pen is inspired by the Templars' legendary white surcoat emblazoned with a red cross. The Templar helm, hauberk and crest are reproduced with the finesse of the goldsmith's art. The Templars were a military order, thus the pen's finish is inspired by appropriately aged steel and iron.
Technical Features:
Limited Edition of 700 fountain pens
Material: ivory resin
Trims: artistic antiqued filigree with gold netting
Filling System: Power Filler
Nib: 23 Kt. 950 Palladium
MSRP on the Fountain Pen is $3950