Visconti Kakadu Fountain Pen, a Visconti Fountain Pens Limited Edition.
This pen is pre-owned , but like new. It comes with Visconti box. It has an 18k Medium nib and fills via Power Filler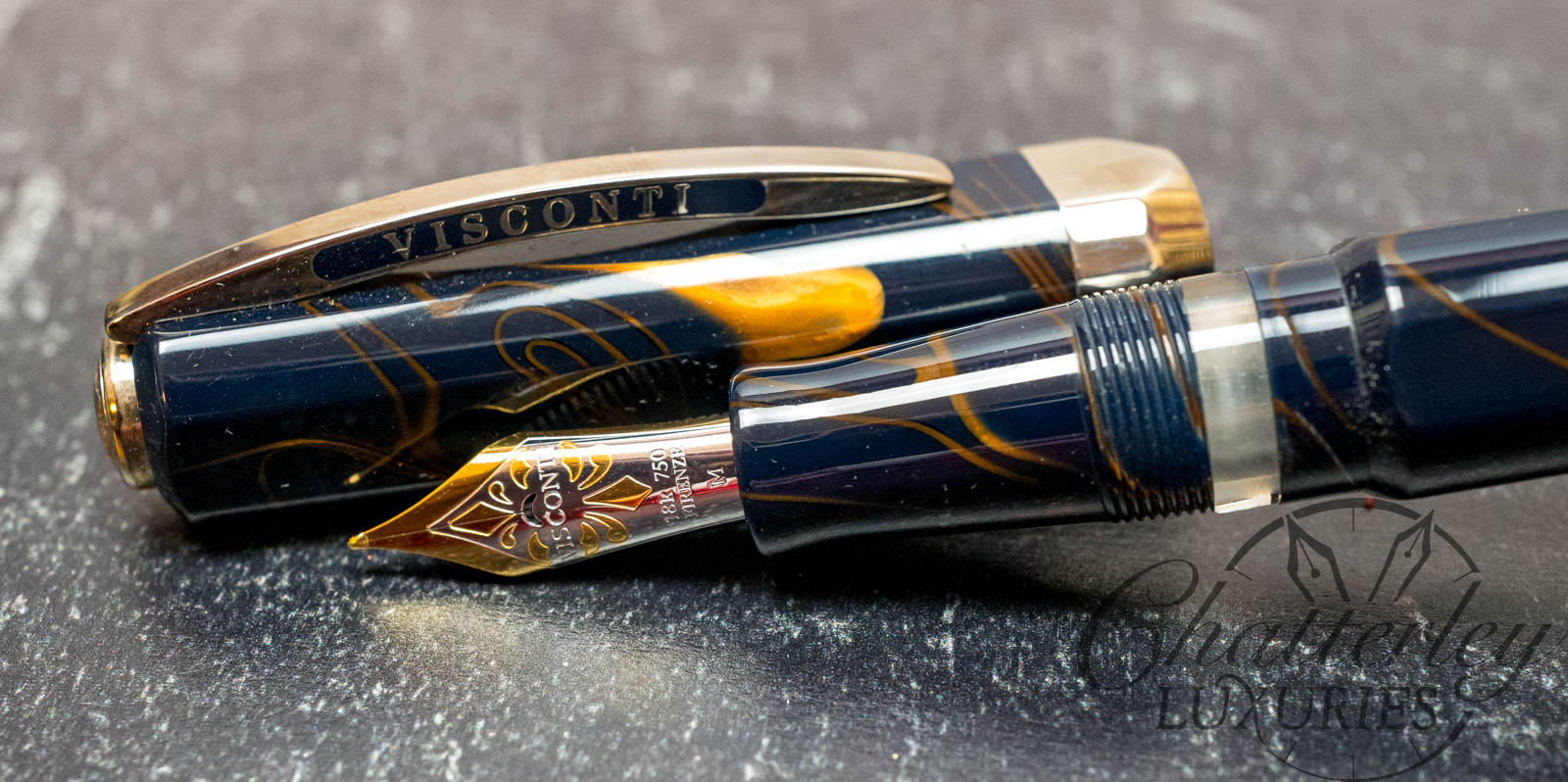 The Visconti Kakadu limited edition fountain pen is a tribute to the Australian Outback. With inspiration from the beautiful colours Australia has to offer, this limited edition has stunning colours swirled throughout the pen and finished with platinum trim.
Released in 2005 in limited numbers 1-100, this pen is close in size to a Opera Master. This edition was fitted with a two tone 18kt gold nib, and is made of acrylic. This pen features a Visconti's double reservoir power filling system, and an ink window on the barrel. MSRP on this pen is $1,495