Visconti Limited Edition Speakeasy Rollerball
This pen is lovingly used and comes with box and papers.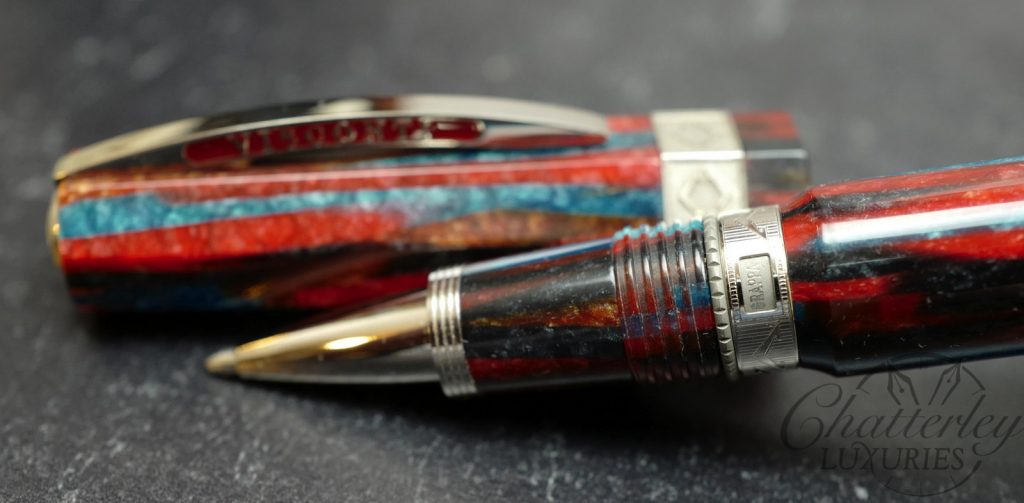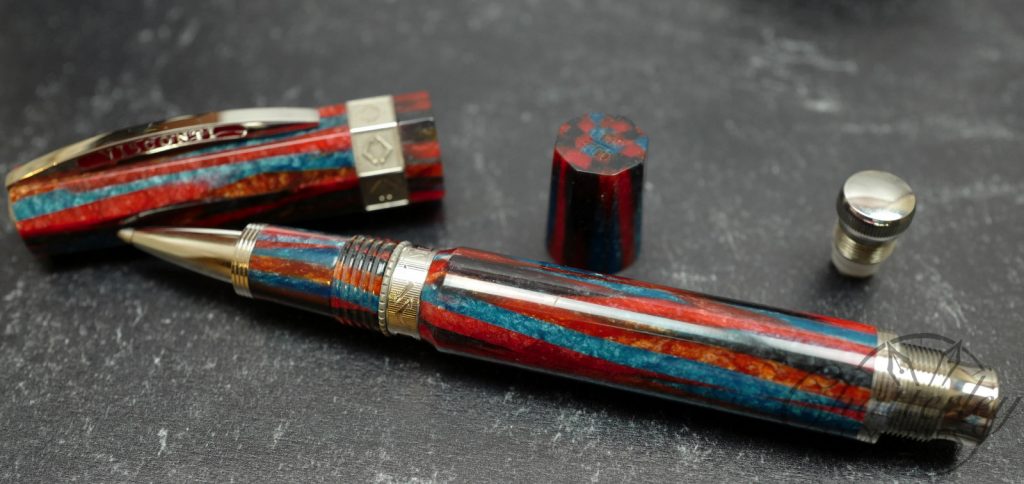 During the roaring 20's and 30's, United States witnessed a major social upheaval and change: prohibition policies were the cause of an important domestic clash. "Speakeasies" was the definition representing those night clubs working on the edge of legality by selling alcoholic dreams in spite of the law.
Speakeasies represented a strong yearning for freedom. They also symbolized a cultural struggle, in the midst of the Belle Epoque, against sanctimony and conservatism. Inevitably, those who endorsed Free Will in all its forms, won and our society is definitely held up by principles of Freedom, Choice and Individual Decision. And today, this pen is one of Visconti's tributes to such principles, as they think that one should always be free to decide; free will might be considered a dangerous tool, but in the end it's the only mean to achieve progress, whose path is made of achievement as much as mistakes.
Talking of the pen, its body issues a sanitized container that holds a shot of its owner's favorite liquor. The pen's section sports a rotating mechanism which lets the user rotate a window showing the liquor's presence and level. The Speakeasy is a limited edition fountain pen that counts only 1000 pieces. It's made in a very peculiar polychromatic celluloid, which makes also a very precious item out of this writing tool. It comes equipped with Visconti's patented Dreamtouch 23kt Palladium Nib. The pen comes in a luxury box that also contains a complementary Visconti hip flask.
Nib grades available for this pen are EF, Fine, Medium, Broad, Double Broad or Stub.  This pen fills via cartridges.
Please note that the inner box does have some wear on it from the lid and bottom sticking together.  The pen itself and other items are in excellent, brand new condition.
This pen has an Manufacturers suggested retail price of $1600