Flash Sale-Visconti Limited Edition Torpedo Carbon Graphite Fountain Pen
Ever since the Pininfarina pen came out, we wanted a Power Filler Carbon Graphite pen. Visconti has answered! This pen is remarkable. In our opinion, this will go down as one of the greatest Visconti pens ever made! Carbon Graphite, Sterling Overlay with ink windows both in the barrel and by the section. And a Double Reservoir Power Filler!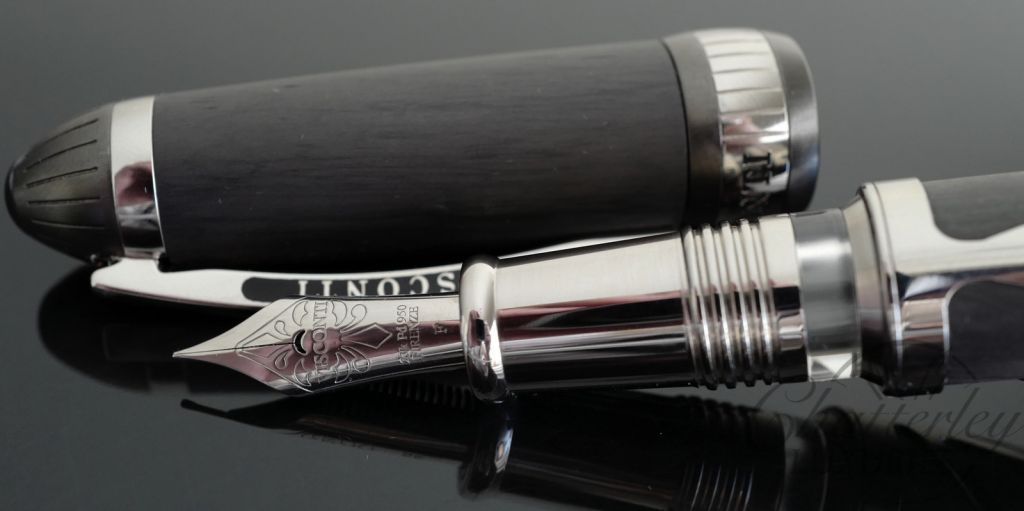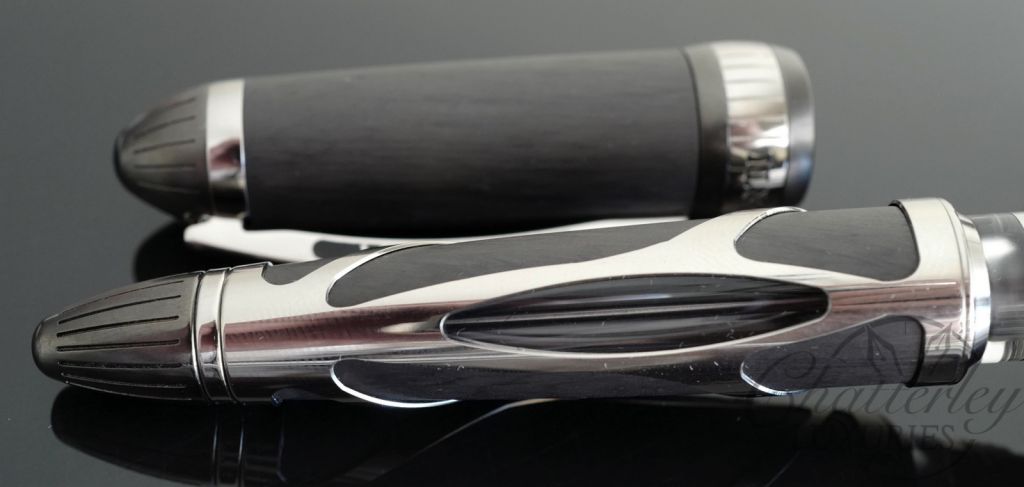 The Torpedo is Visconti's newest limited edition collection, with only 188 pieces crafted for the entire world.
The Torpedo is inspired by the Bolidismo Movement, an architecture and design movement created by a group of young Italian designers and architects in the mid 1980s. The movement's design elements are seen in architecture that is strongly influenced by the world of car design, including the Torpedo model that was popular in the 1930s. The Torpedo's name alludes to both the model of car and the english term for torpedo, an example of a shape designed for movement and speed.The
Torpedo is designed in an ogival shape with a round, tapered end. The writing instrument is powerful and aerodynamic, combining two stylistic components of Visconti's high end pens: a demonstrator within a skeleton body.The pen itself is made from unidirectional carbon graphite, a common material used in the automotive sector. The demonstrator design allows the user to see the internal filling system and ink through the transparent openings, located between the metal covers and the skeleton body. The skeleton body features a transparent acrylic resin designed to align with the carbon graphite, contributing to the fluidity of the design and alluding to elements of movement and energy.
The Torpedo collection features Visconti's famous double reservoir filling system and is available in a fountain pen and rollerball. The fountain pen has Visconti's large 23kt Palladium nib. Available in Extra Fine, Fine, Medium, Broad and Stub.
MSRP $1995