Visconti Magma Manhattan Limited Production Fountain Pen
This pen is pre-owned and is like new. It has a 23k Medium nib. It comes with a Visconti box.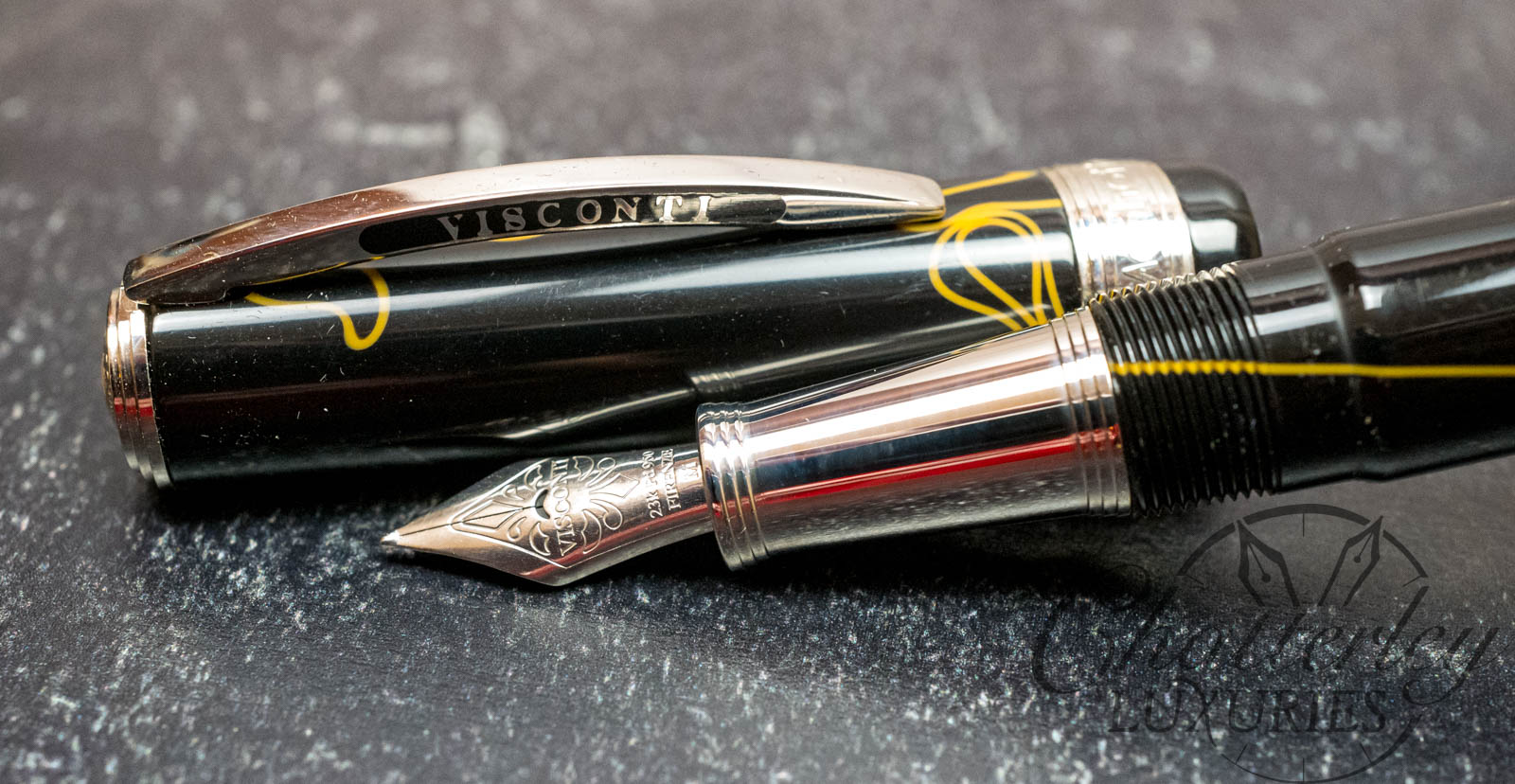 New York was always a fountain of inspiration for Visconti and motivated our latest launch, the "Manhattan Magma". In 2003, Visconti created the Wall Street, a pen inspired by the square shape of New Yorks buildings and the Vetruvian Man. Even earlier in 1994, Visconti created the origanal Manhattan, a pen with the characteristic shape of a skyscraper's steps, remisicent of the iconic Chrysler building.
20 years on, we are in an era of great stylistic makeover and modern architecture, and so Visconti reworked the old project with refined forms and a more stylistic design. Like the old Manhattan, the Magma focuses on  a very classic design but it has acquired a freshness from the intricate repeated-steps pattern on all of its palladium plated trim sections. The resin in black and orange recalls magma coming out of a volcano, another symbol of Visconti. This fountain pen features the Visconti 23kt palladium Dreamtouch nib, and fills with the Visconti high power vacuum filling system
Nib-23kt palladium Dreamtouch nib: XF,F,M,B
Filling System-High Vacuum Power Filler
Material-Variegated resin Magma color
Production Limited to 500 pens