Visconti Medici il Magnifico Serpentine Green Limited Edition Fountain Pen
The Il Magnifico collection pays homage to Lorenzo de' Medici's power and influence. The cap and knob incorporates chiseled lilies, Medici's insignia. The pen's body is crafted in Levanto faceted marble.
As a very nice touch, they have enameled the clip to match the pen (green with a white swirl)
The nature of this marble makes each pen pretty consistent, not a lot variation from pen to pen, but because it is marble no pen will be the same.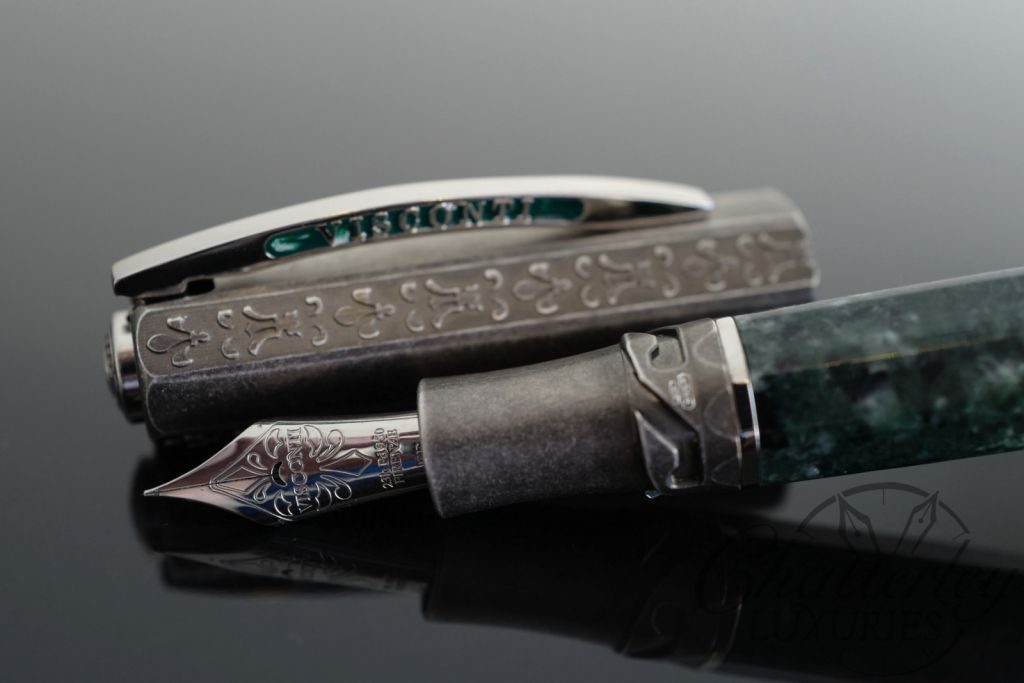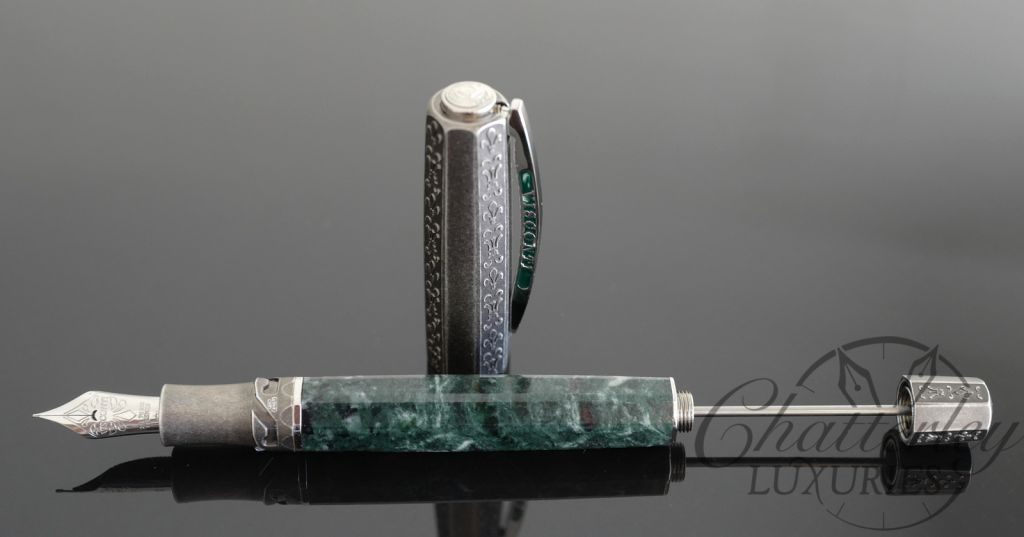 The pen embodies the essence of the Renaissance period, combining exclusive and precious elements. Another magnificent masterpiece from Visconti symbolic of the power of the Medici family over the rest of the known world. The cap is in solid 925 Sterling Silver finely chiseled with the old techniques handed down from Benvenuto Cellini, the most prestigious jeweler of the 15th Century. The motifs chiseled on the cap and repeated on the blind cap are lilies, symbols of Florence. The top of the cap is enriched with the ancient coat of arms of the Medici family with six balls.
The body of the pen is made from solid Italian Levanto marble and is faceted on eight sides like the Baptistery of Florence, whose famous doors are symbols of the Italian Renaissance. Visconti selected a rich green marble for the Serpentine which was inspired by elements of the Santa Maria Novella church in Florence. The green and white enameling in the clip mimics this same marbled pattern.
It comes together with the famous double reservoir filling system and the iconic 23kt palladium nib.
Limited to 388 pens world wide
Power Filler (double reservoir)
Palladium single toned nib
MSRP $2395