Visconti Opera Master Antarctica Limited Edition Fountain Pen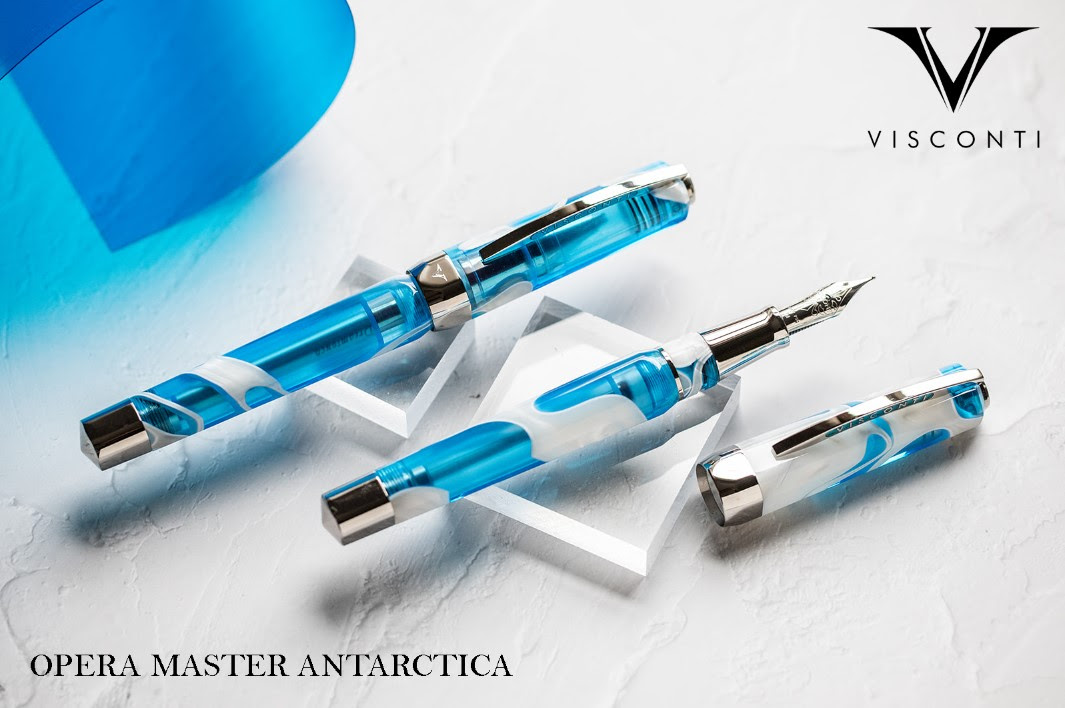 The Opera Master 'Antarctica' transports the pen collector to the vast extents of ice and water that characterize Antarctica. This latest addition to the Opera Master collection presents us with a beautiful contrast of colors between white and light blue.
Double Reservoir Power Filler
A vacuum filling system that is easy to use and has considerable benefits. Patented in 1998, this is arguably the most advanced filling system ever developed in fountain pen history. The user is able to fill the pen with the equivalent of 10 cartridges of ink, and thanks to the two reservoirs, prevents ink from leaking during air travel.
Hook Safe Lock
This revolutionary closing system is very satisfying to operate and was created to lock the pen body into the cap to prevent the possibility of the pen accidentally unscrewing and leaking inside a pocket or bag.
18k Gold Nib
Visconti's 18kt gold in-house nib, hand-crafted and manufactured in Florence, Italy. Available in EF, F, M, B, and Stub widths.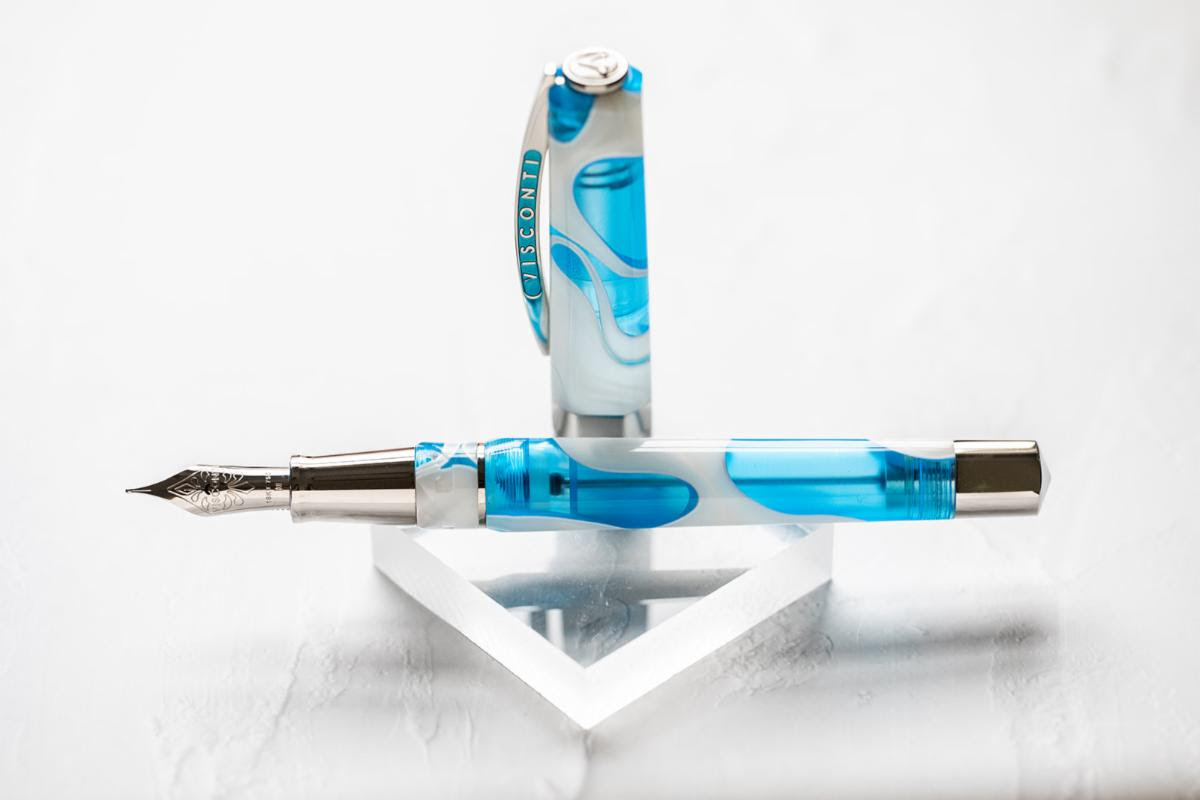 Semi- transparent demonstrator
The 'Antarctica' features a semi-transparent resin cap and body with beautiful swirls of blue and white inspired by the frozen tundra of Antarctica. The beloved Ponte Vecchio bridge clip features a bright blue enamel to accent the Visconti name.
MSRP $1150