Visconti Opera Metal Aluminum Rollerball
This pen is lovingly used and does come with box or papers. It will most likely need a new refill as well. Because of the shiny surface it does have some surface scratches. We are not sure of the exact model, but it's a bit shinier than the Silver Shadow, but it's similar to that model. It's Limited Edition number 1910/2010.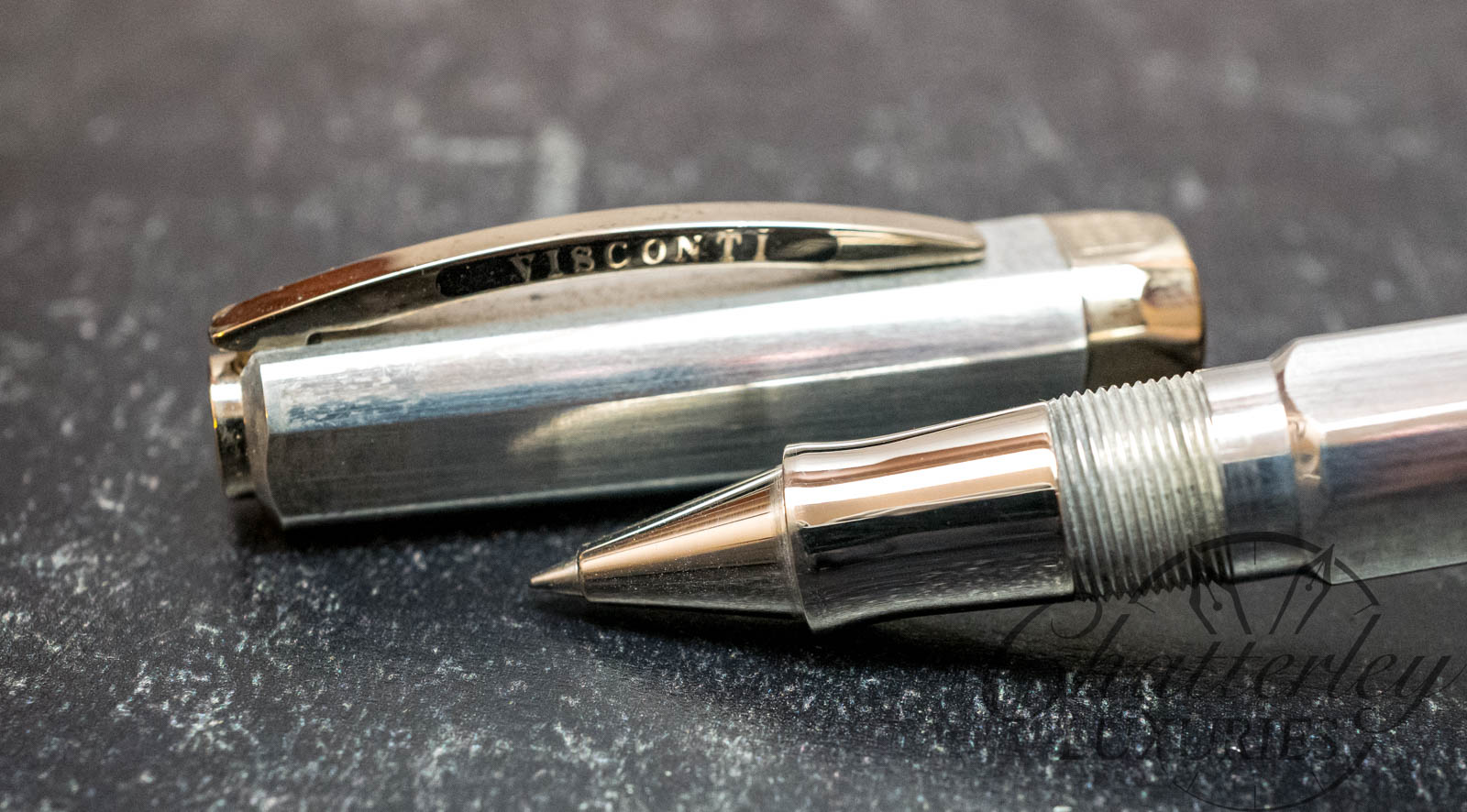 The Visconti Opera is one of Visconti's most intensely iconic collections. The Visconti Opera's squared circle form, combining a square and a circle, is the perfect ergonomic shape for the writing instrument.The exclusive Opera design, which has been an iconic element of Visconti's identity since 2003, is now available both as a fountain pen and a rollerball with the patented hook safe lock closing system in Aluminum. The Visconti Opera Metal collection is made of anodized colored avional. Avional is a high strength aluminium alloy and is used in aeronautics for highly stressed but lightweight parts.