Closeout-Visconti San Miniato al Monte Limited Edition Fountain Pen
This unbelievable pen is made from white Italian incredible marble. The way it's cut is very difficult and has a very high rate of failure when cutting. After its cut, the marble is treated so it's very stable. The star design lines up from the cap to body to make the pen very coherent and the star tapers down to eventually be cylindrical on body, quite a feet to accomplish with any material, but especially marble.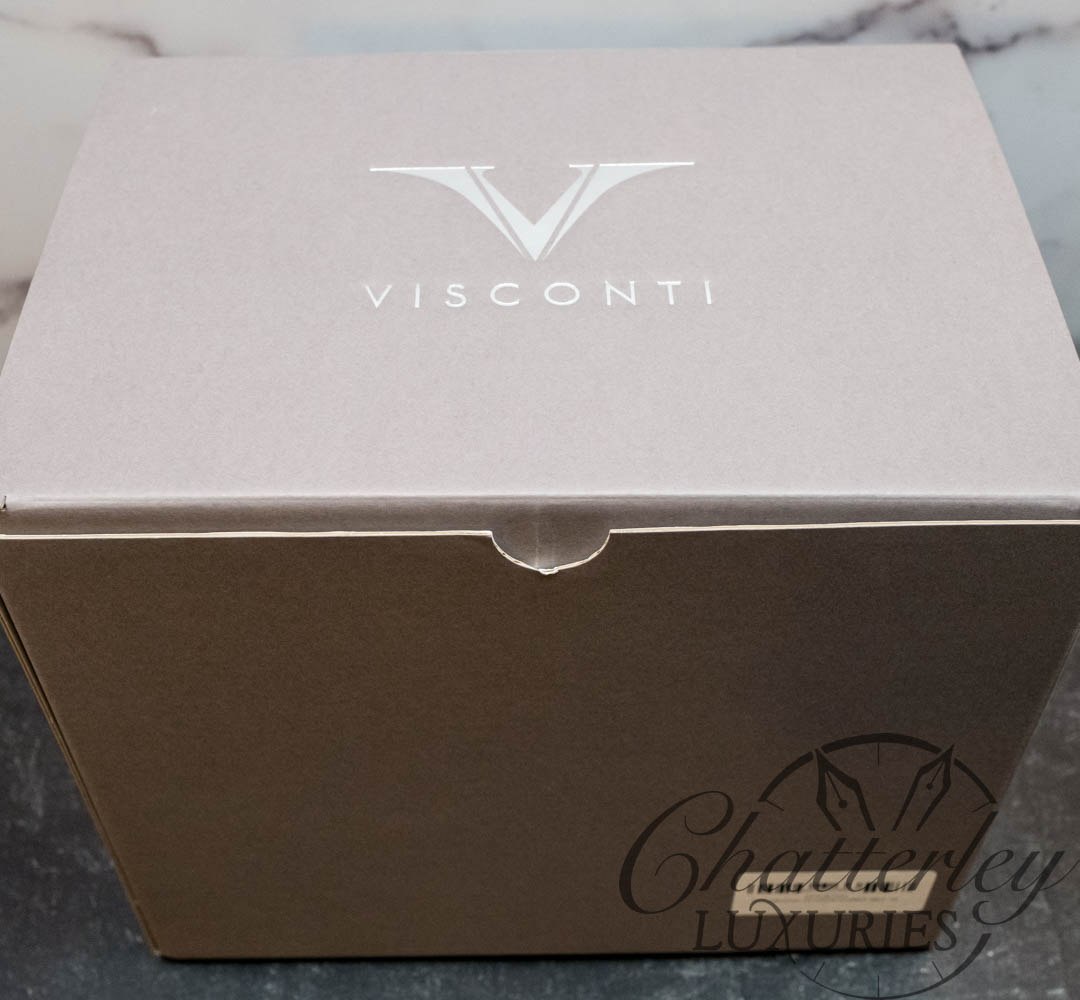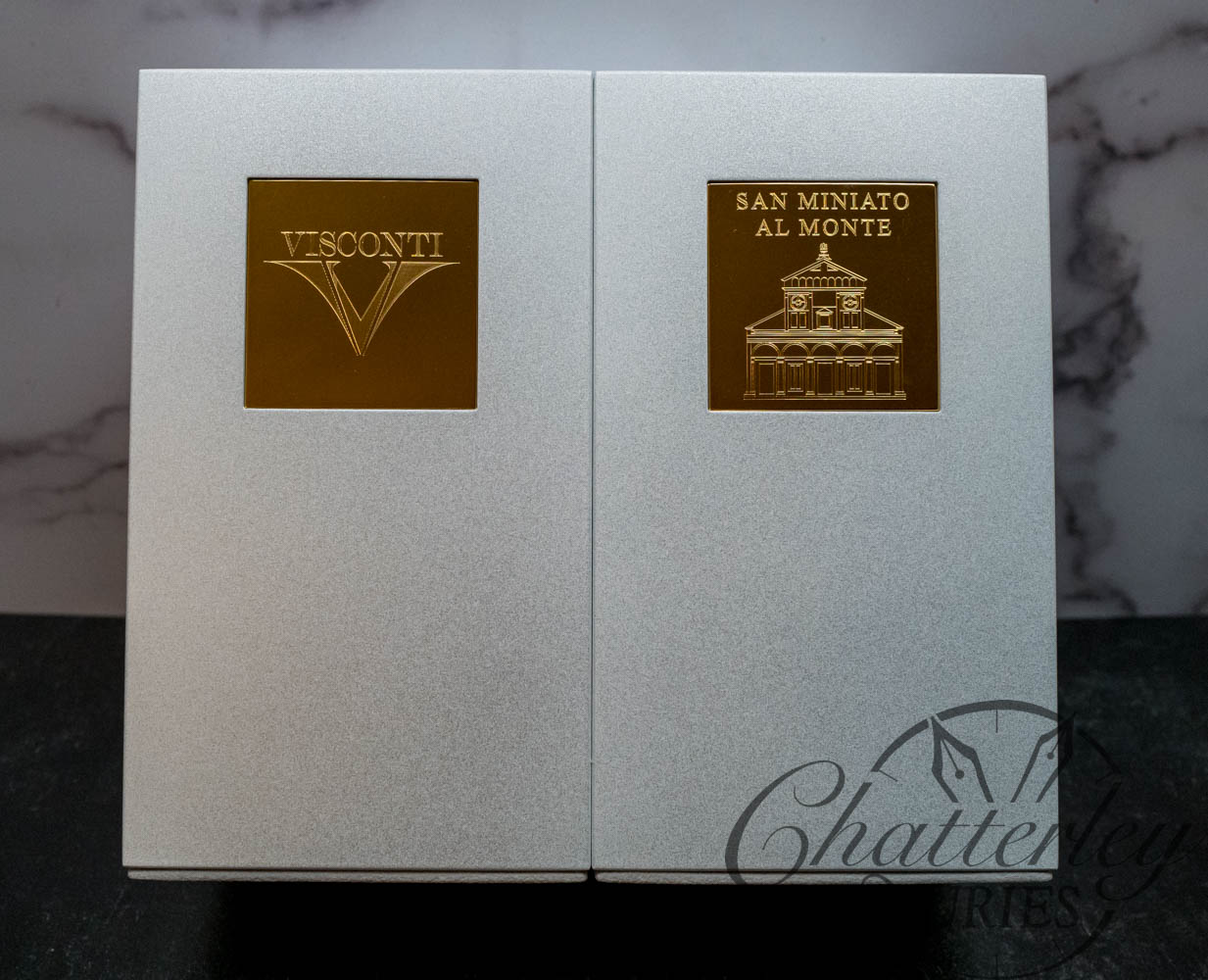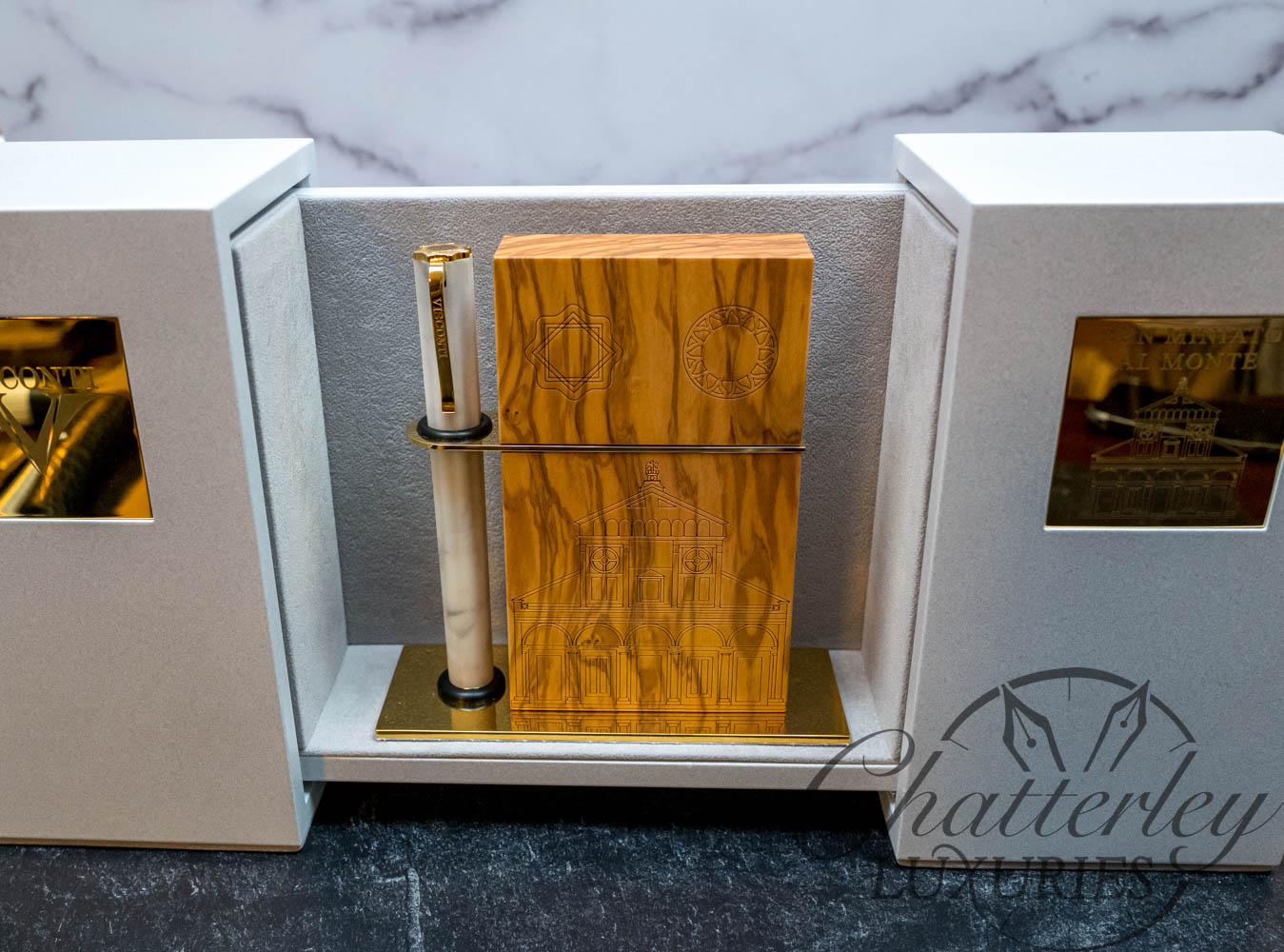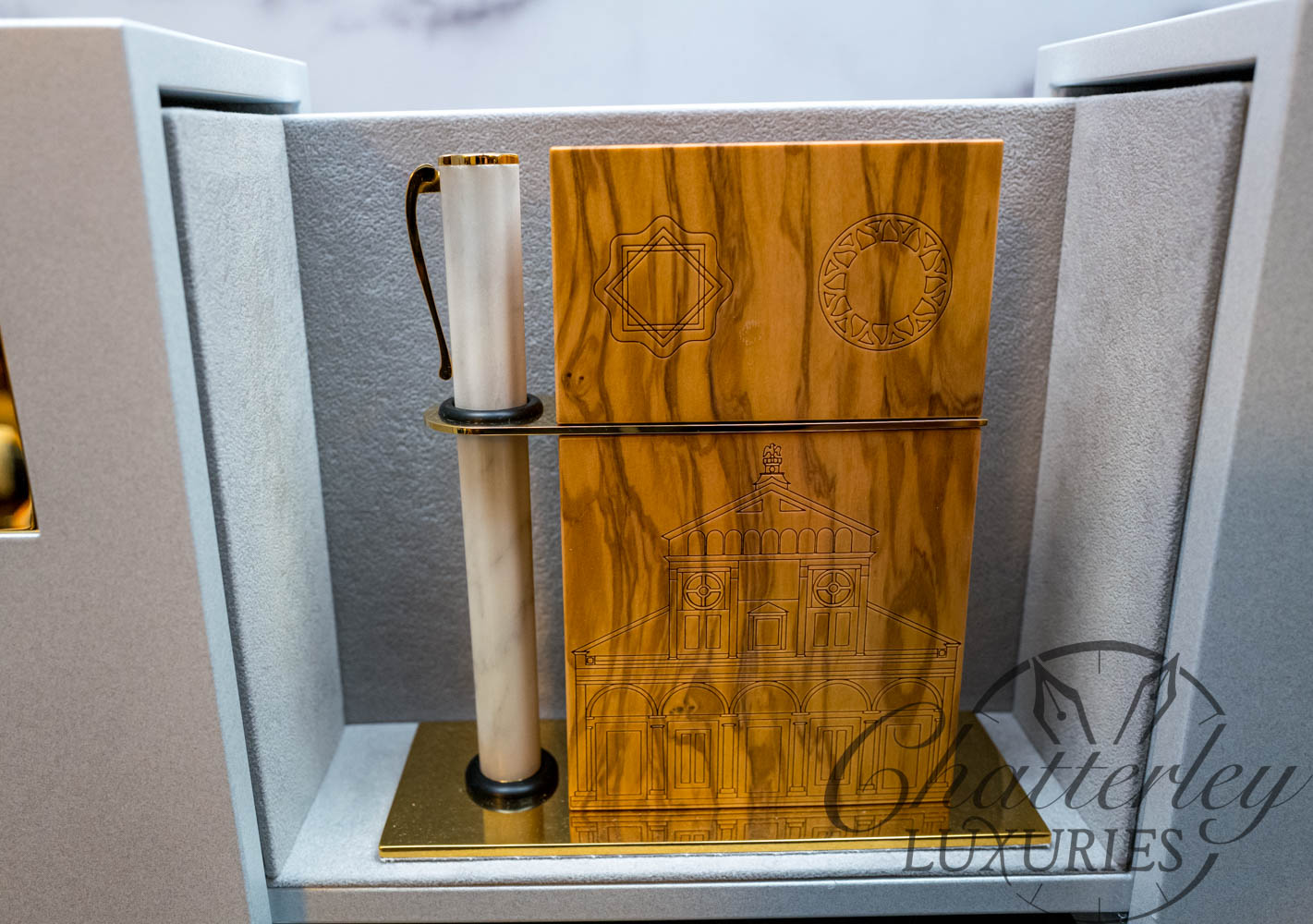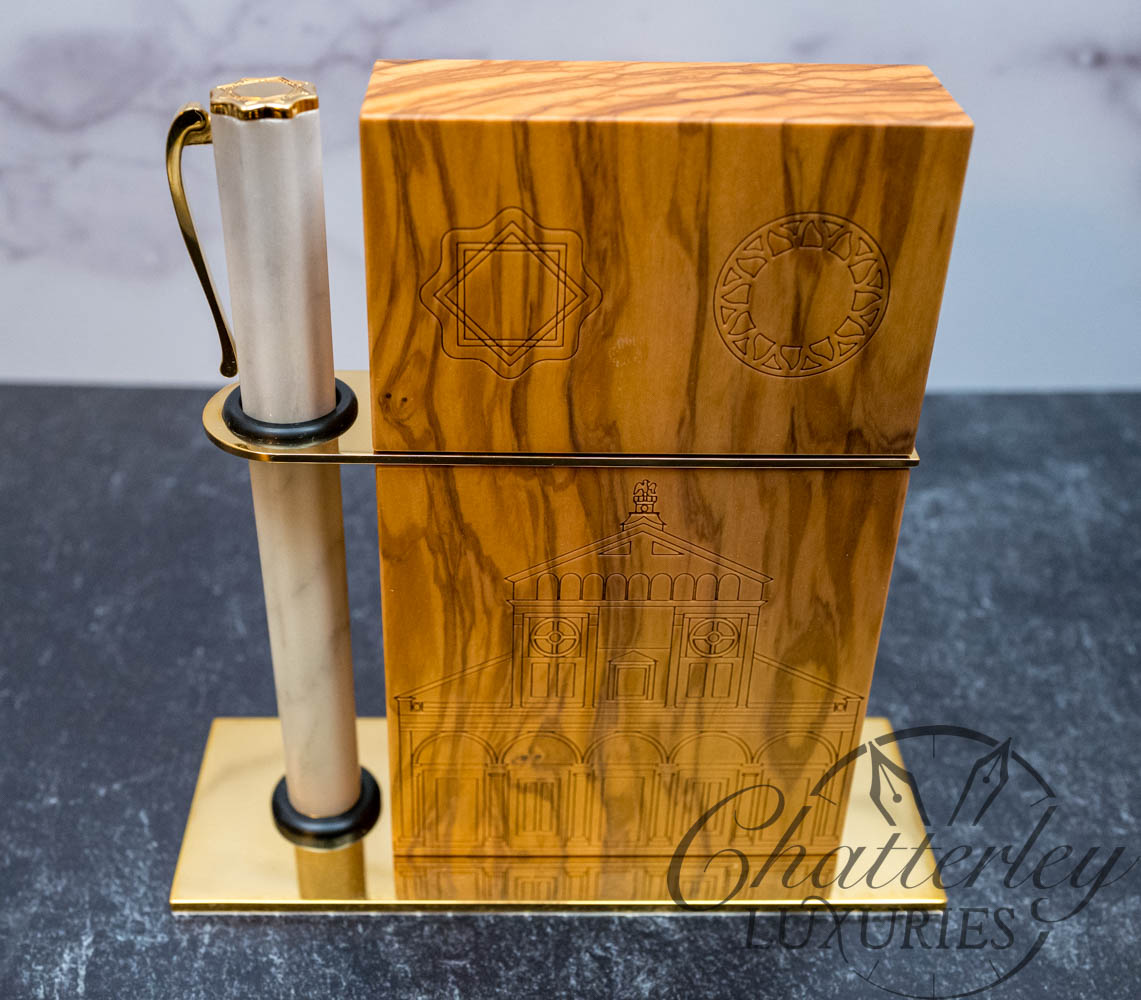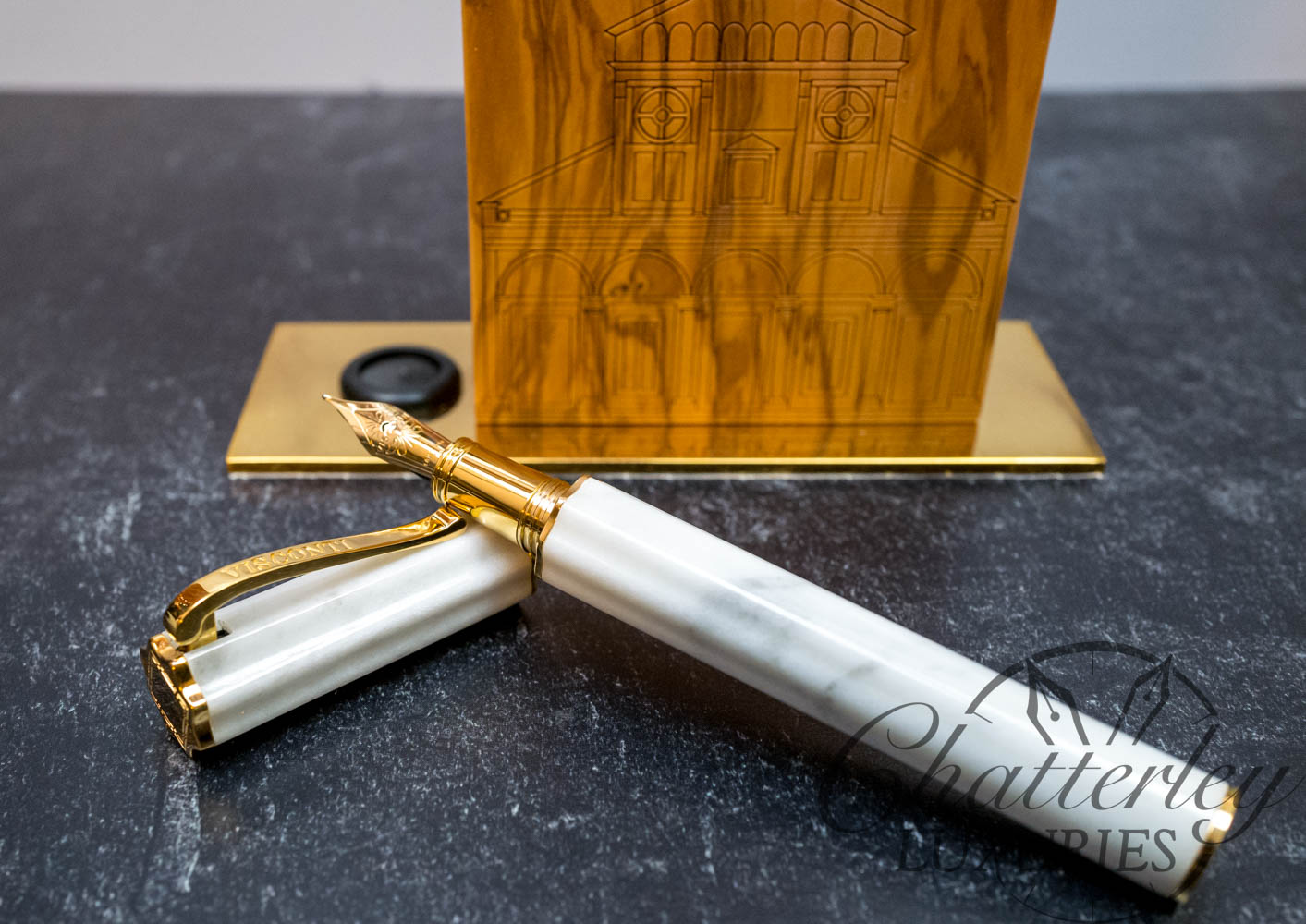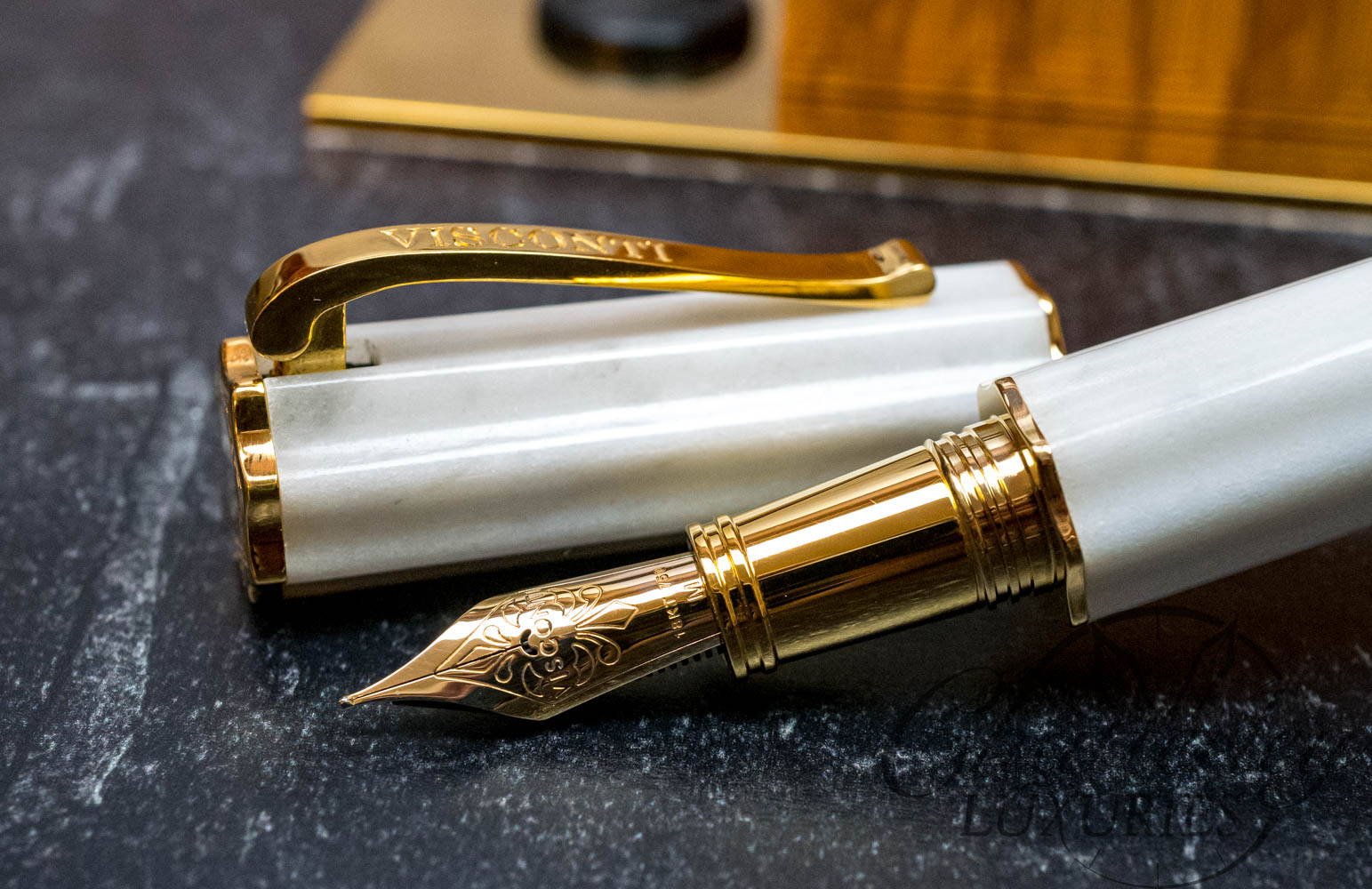 Below is a comparison of the pen next to a Montblanc 146 Legrand so you can see how big this pen is. It has a great size!
The "Pen of a Thousand Years", the San Miniato al Monte, celebrates the San Miniato millennium (which ended on April 27th, 2019), by paying homage to the architecture and history behind the San Miniato al Monte church located in the heart of Florence.
The design of the beautiful, refined San Miniato al Monte pen is conceived from Florentine history, religion, and architecture. Visconti has used elements and motifs from the San Miniato church to create an elegant writing instrument made of the same type of marble used in the Romanesque architecture of the church with vermeil trims.
Inspired by ancient geometry, the star octagon symbol of the cap and body symbolizes the journey to perfection; while the clip is modeled after the handle of a chalice to symbolize that one can only truly improve when their mind is clear, like a chalice can only receive water when it is empty.
Limited to 155 pieces the San Miniato al Monte sports your choice of an 18K gold nib in Extra Fine, Fine, Medium, Broad, or Stub, and arrives in a special limited edition collectors gift box featuring an internal box crafted from olive wood contained in a white outer wooden box.