Visconti Van Gogh Maxi Green Fountain Pen
This pen has been lovingly used. It is in perfect condition. It comes with Visconti "leather" box.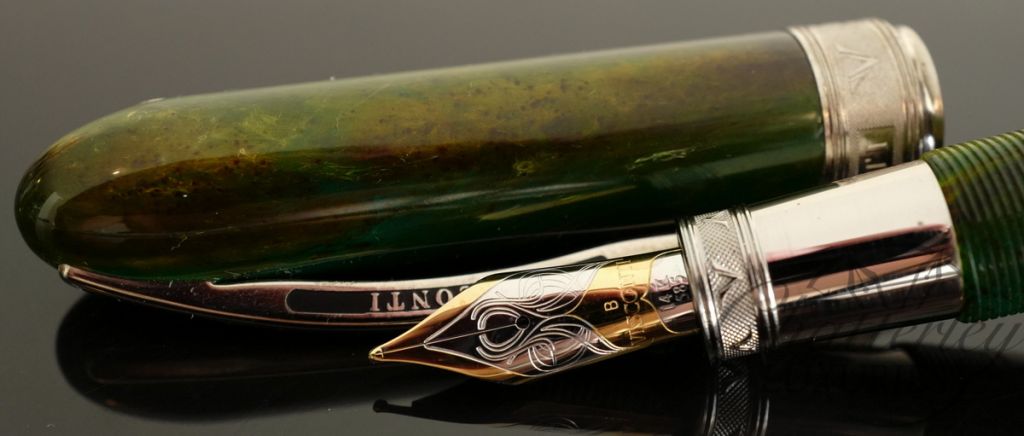 The inspiring Visconti Van Gogh takes the expressive painterly mannerisms of the famous artist and transposes them into a fine-writing instrument with swirling partially-transluscent high-grade Italian acrylic resins.