Visconti Versailles Blue Sterling Silver Fountain Pen
This pen is new old stock, but doesn't have its original box. It is equipped with an 18k Medium nib.  It will come with a small leather Visconti box.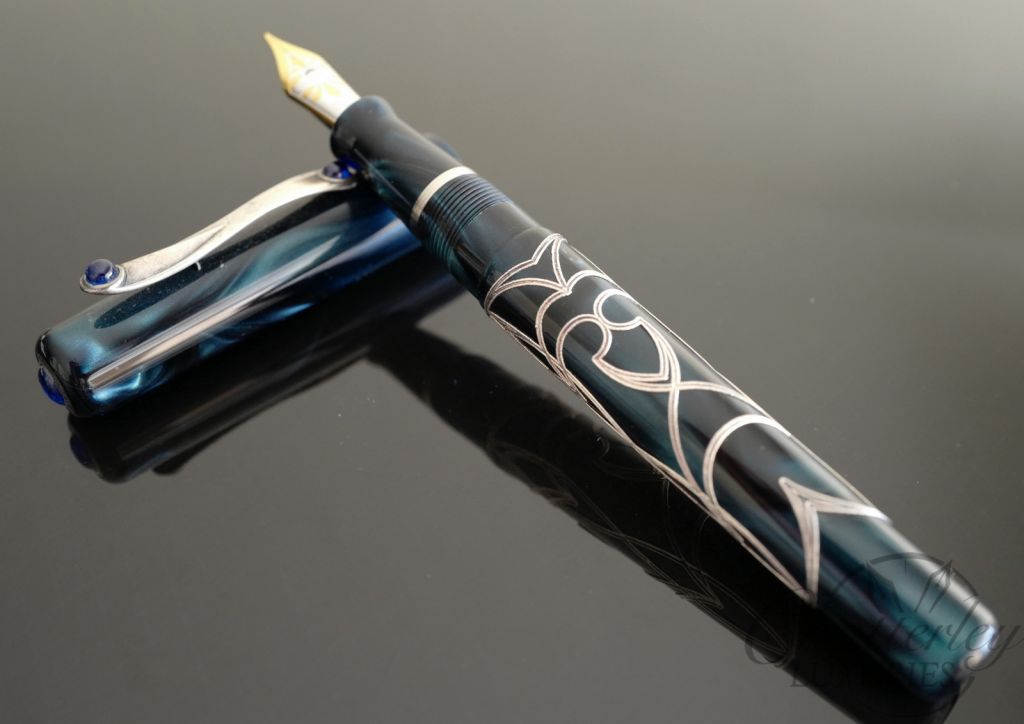 Versailles Regency and Cardinal Richelieu are historically recognized symbols of French State, the expression of power, refinement, intrigue. In its creation Visconti expresses the spiritual values of French aristocracy in this fountain pen through the color, the filigree and the design.
 The pen's simple profile combines linear and rounded contours. The barrel and cap are created from a blue acryloid resin giving the pen an elegant but timeless look. The sterling silver inlay encircles the barrel with a unique design. It is completed with three sapphires, two adorning the clip and one on the end cap.