This pen has been lovingly used.  It does not come with box or papers. It has a Stub nib.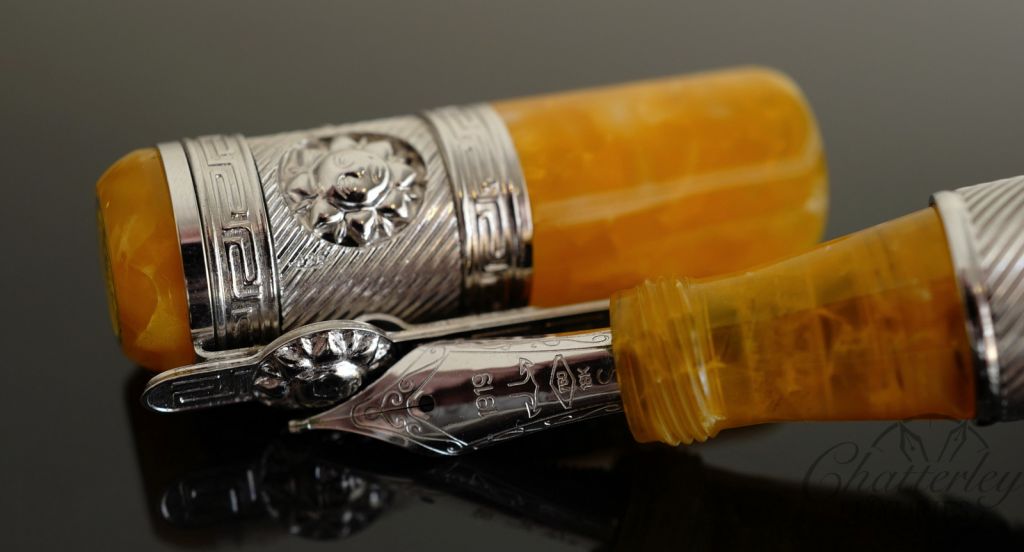 If you have never used an Ancora nib, they are unlike any other nib out there. The tines are thin and this gives them almost a flex feel.
Another limited collection pen from Ancora, one of the oldest Italian manufacturer of exclusive writing instruments, is dedicated to the Mediterranean, with its unique mild climate. Mediterranean Sea, located at the junction of three continents (Europe, Asia and Africa), is not only an important economic and geographical position, but also is a popular holiday destination, with renowned resorts on the coasts of France, Italy and Spain.
Clear azure sea and the bright sun reflected in the details of the new pens Mediterranean from Ancora: a bright cheery yellow or blue colored casing discreet, A collection of "Mediterranean" is released in limited edition of 88 fountain pens.
MSRP on this pens was $1295