AP Limited Edition Millefiori Fountain Pen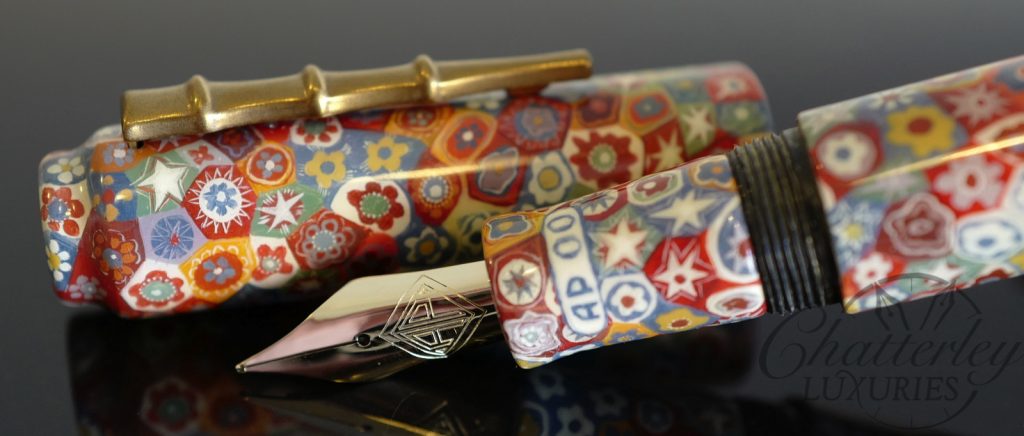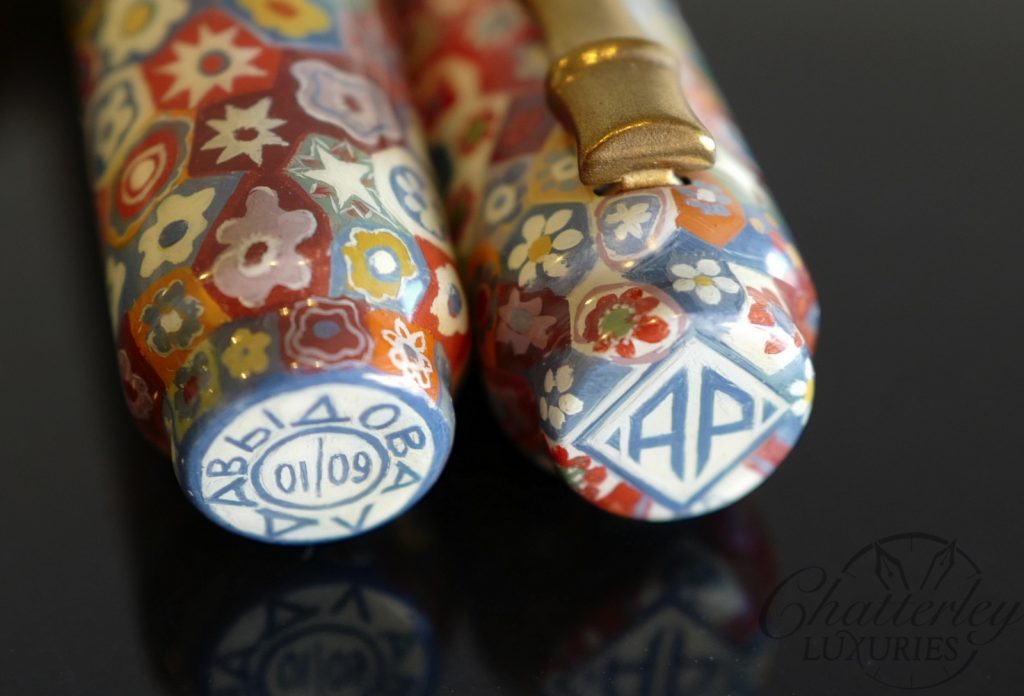 AP Limited Editions presents a lively and charming depiction of one of the most celebrated techniques of Murano glass making known as MILLEFIORI, meaning a thousand flowers in Italian. The tradition of Millefiori was later applied on clay and other mediums in pottery design.
The ancient technique of glass making flourished from the late twelfth century on the eight little Italian islands that are collectively called Murano. Glassmakers from Venice were required to move their workshops to these tiny islands located in the Venetian lagoon, in order to protect the city of Venice from the risk of fires that could potentially break out during the glass blowing process.
Very tiny, decorative floral patterns, that perhaps found their origins in mosaic styles are intricately hand painted in a most unusual depiction of the Palekh Art Style.
You are invited to explore the many colors of life revealed in THE MILLEFIORI.
It has a Medium 18k nib.