AP Limited Edition The Ganeshi 108 Russian Lacquer Fountain Pen
This beautiful pen has a #6 nib and fills via CC filler. The art on it is amazing!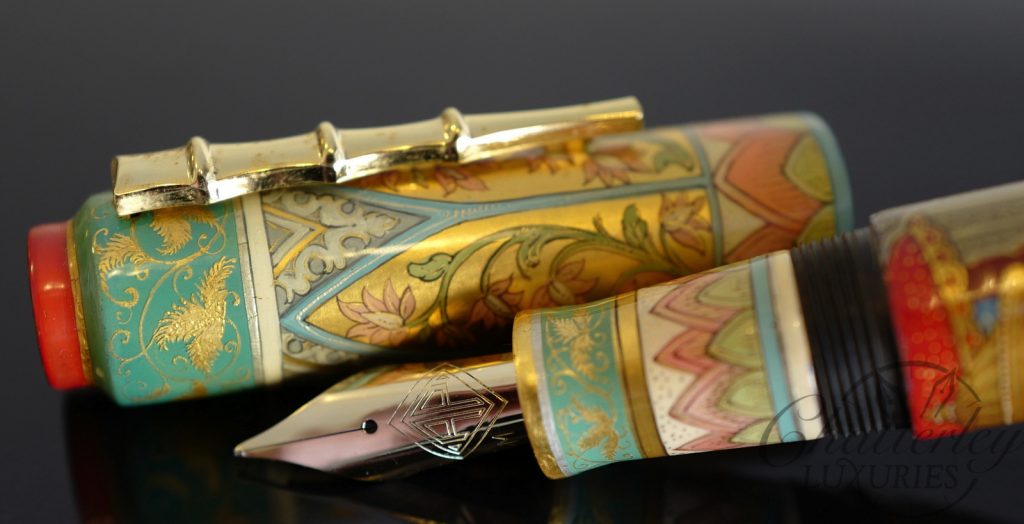 AP Limited Editions celebrates the passion for Ganesha, with a new Palekh Miniature version of THE GANESHA – 108.
Ganesha, the most loved God of the Hindu pantheon, is revered by 108 different names. Resplendent on his heavenly throne, his right hand is raised, bestowing grace and blessings on all life forms. He is the lord of wisdom, good fortune and writing.
May GANESHA 108 bestow on you the greatest of all that he represents!