AP Limited Editions Flight of the Seagulls Fountain Pen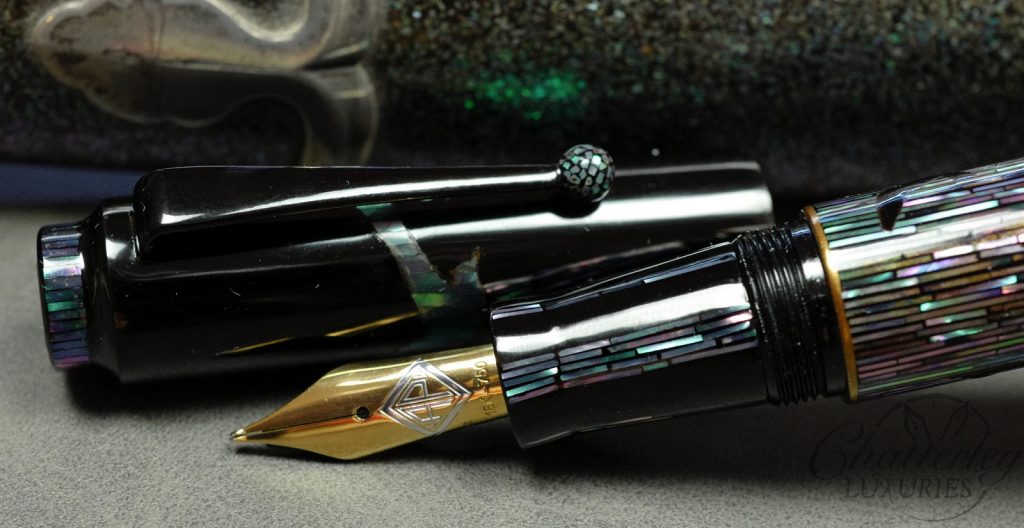 The Flight of the Seagulls is a superbly crafted, modern expression in Maki-e and Raden craft.
Seagulls soar in complete freedom across an infinite sky playing hide and seek as night transitions into dawn.
The skill of the artist is apparent in the quality of Taka Maki-e achieved and the expert inlay of minute pieces of Pearl to create a multidimensional play of form and color.