ST Dupont Atelier Line D Mid-Sized Bronze Lacquer Fountain Pen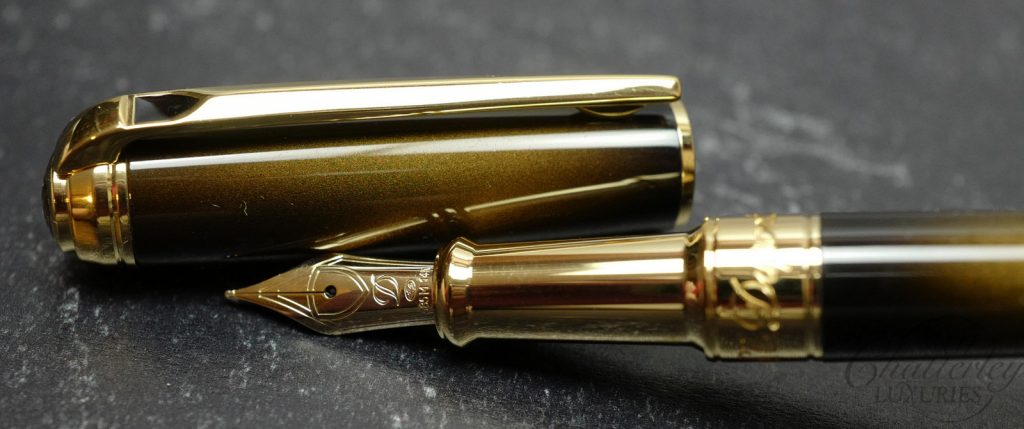 This collection of natural lacquer pens incorporates unique ancestral techniques and expertise, such as were used in the atelier in 1953. Once again testifying to the Maison's unparalleled mastery of this living material that is as exceptional as it is difficult to work.
Drawing on the heritage skills of its master lacquerers, ST Dupont's Atelier collection adds rare technique to every exquisitely crafted pen. Hand-lacquered with a distinctive dappled effect.
This listing is for the mid-sized version with a #4 sized nib.
MSRP $975