AP Limited Editions Autumn Flowers and Bamboo Fountain Pen
Contact us for an amazing price on this pen.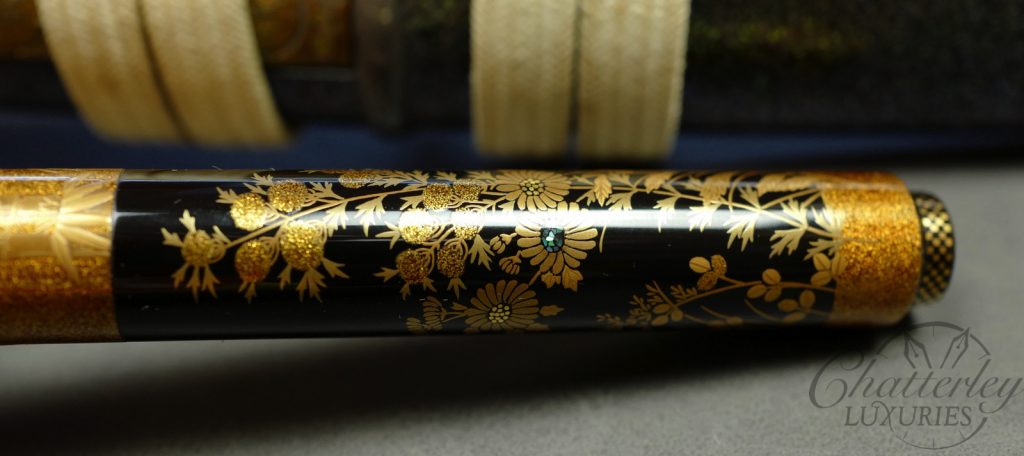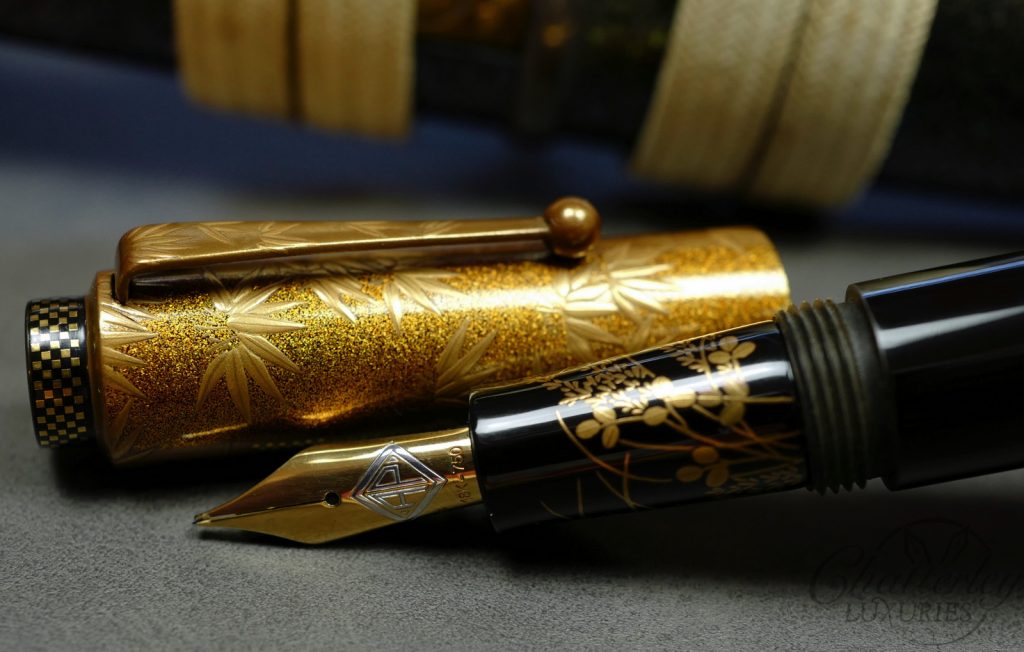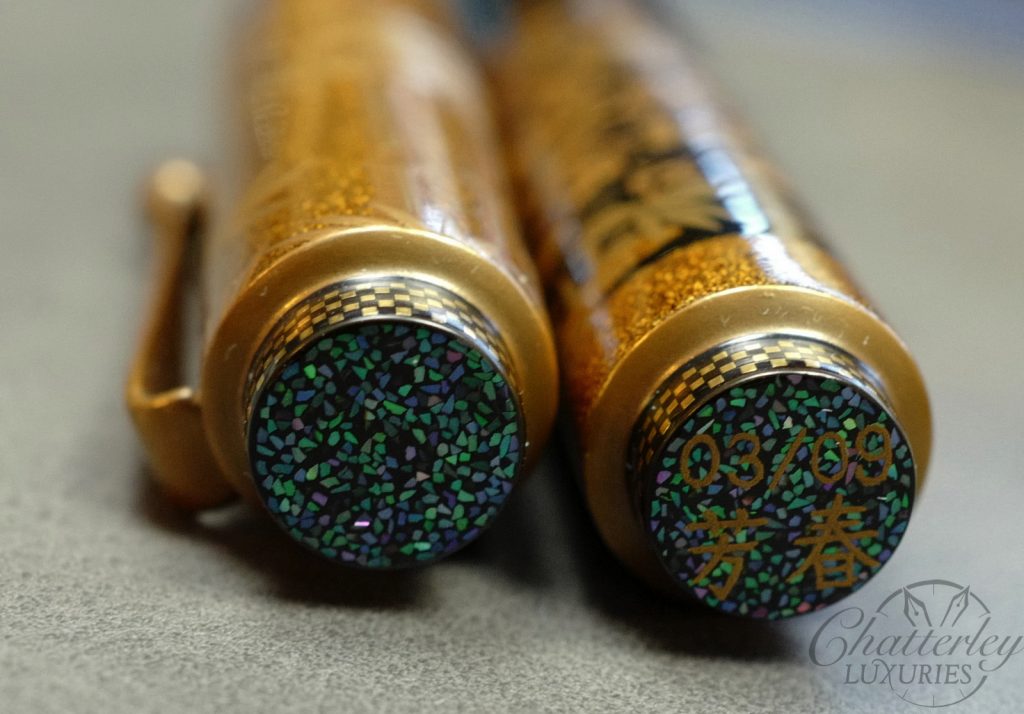 Travel back in time to savor the nostalgia of ancient Japan and its rich heritage and perfection in Lacquer Art. This exquisite fine writing instrument is a befitting tribute to the tradition of Maki-e Art and the excellence achieved in this art form.
Autumn Flowers and Bamboo is a poetic expression of the beauty of seasonal imagery and the transitions from one to another. Rich, jeweled tones of Black Urushi lacquer, Gold and Raden interplay to create a timeless treasure.