Visconti Homo Sapiens Jade Limited Edition Demonstrator Maxi Fountain Pen
This pen is pre-owned, but is in like new condition. It does not come with box or papers.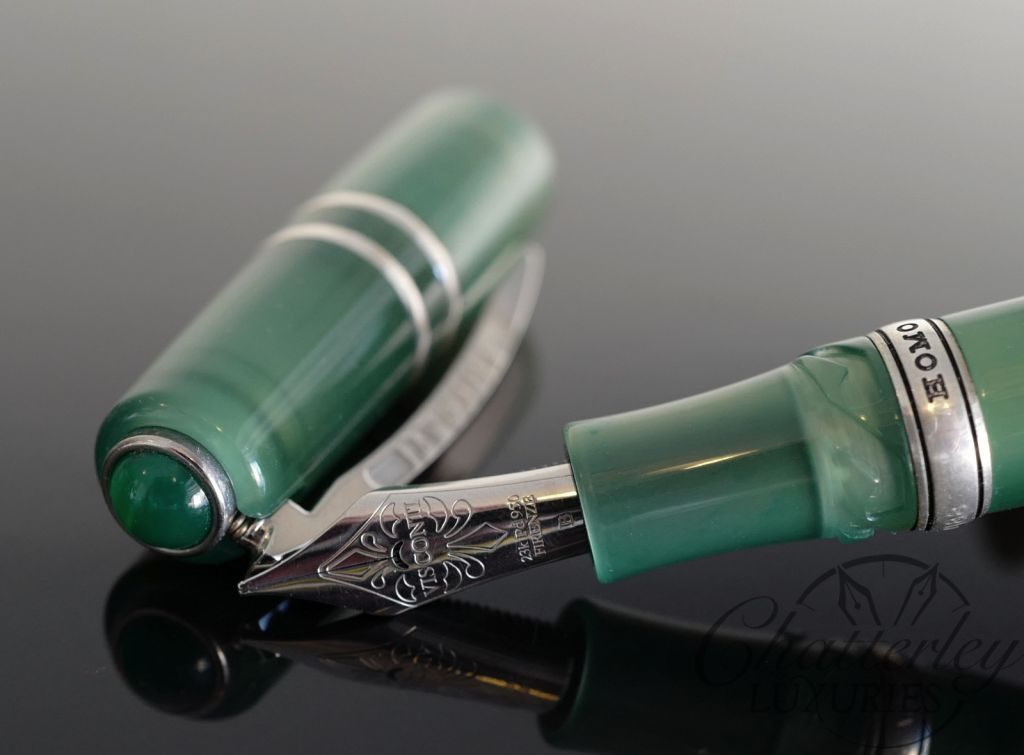 Visconti's newest release, the Homo Sapiens Jade, combines Visconti's world-renowned craftsmanship and innovation with inspiration found in nature. The top of the cap of each pen, displays a real jade stone.
The word "jade" comes from the Latin translation of "pedra de ijada," where "ijada" means guide. The jade stone represents a true guide, which every man has to seek to improve his behavior. According to legend, jade removes fear and helps guide towards the right decisions. The Visconti Jade has been conceived as the perfect writing instrument to seal important contracts with firm and clear decisions.
The Visconti Jade is a limited collection made of 188 pieces for the entire world. Based on the iconic Visconti shape of the Homo Sapiens, the Visconti demonstrator line has always seen great success. The cap of the Jade is made from a solid block of specific resin made to match the high- quality standards of Visconti both in strength and color. The heart of this collection lies within the body. The result is a completely translucent body revealing the famous double reservoir filling system. The pen features their iconic 23kt large palladium nib.
Dedicated box with matching color ink bottle $1,150