AP Limited Editions Maki-e Connoisseur Floral Rhapsody Oversized Fountain Pen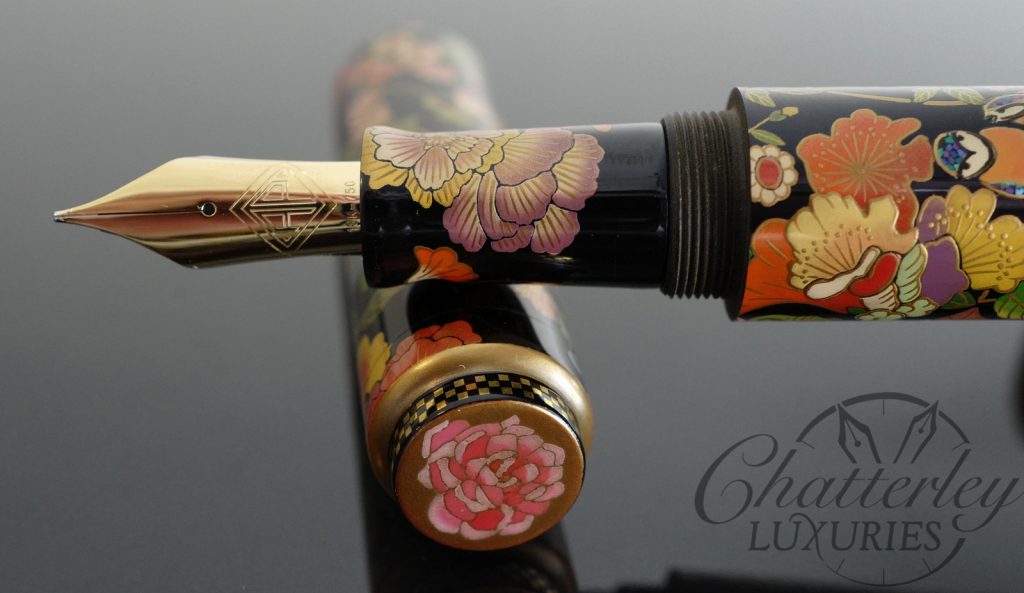 AP Limited Editions presents an absolute masterpiece in Maki-e Art in the Floral Rhapsody, a work of art that exudes an almost jewel like feel in the technique of Maki-e applied.
An enchanting array of fresh blooming flowers covers the entire length and breadth of this fine writing instrument revealing elusive, tiny birds that blissfully play hide and seek with the senses.
The skill of the Maki-e Artist is apparent in the feel and finish to this unusual method of crafting with Maki-e, reminiscent of antique works of art in enamel.
Floral Rhapsody strikes an unusual balance between bold and brilliant, yet delicate and fine.
This is a Connoisseur Series fine writing instrument with an eye dropper filler and larger in size than the regular Writer series Urushi Lacquer Art pens.