AP Limited Editions Swordfish Fountain Pen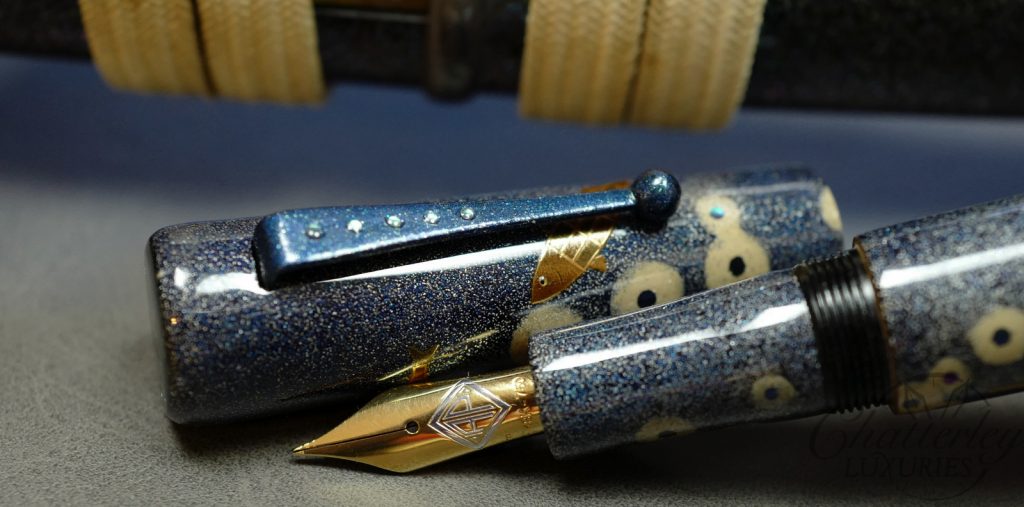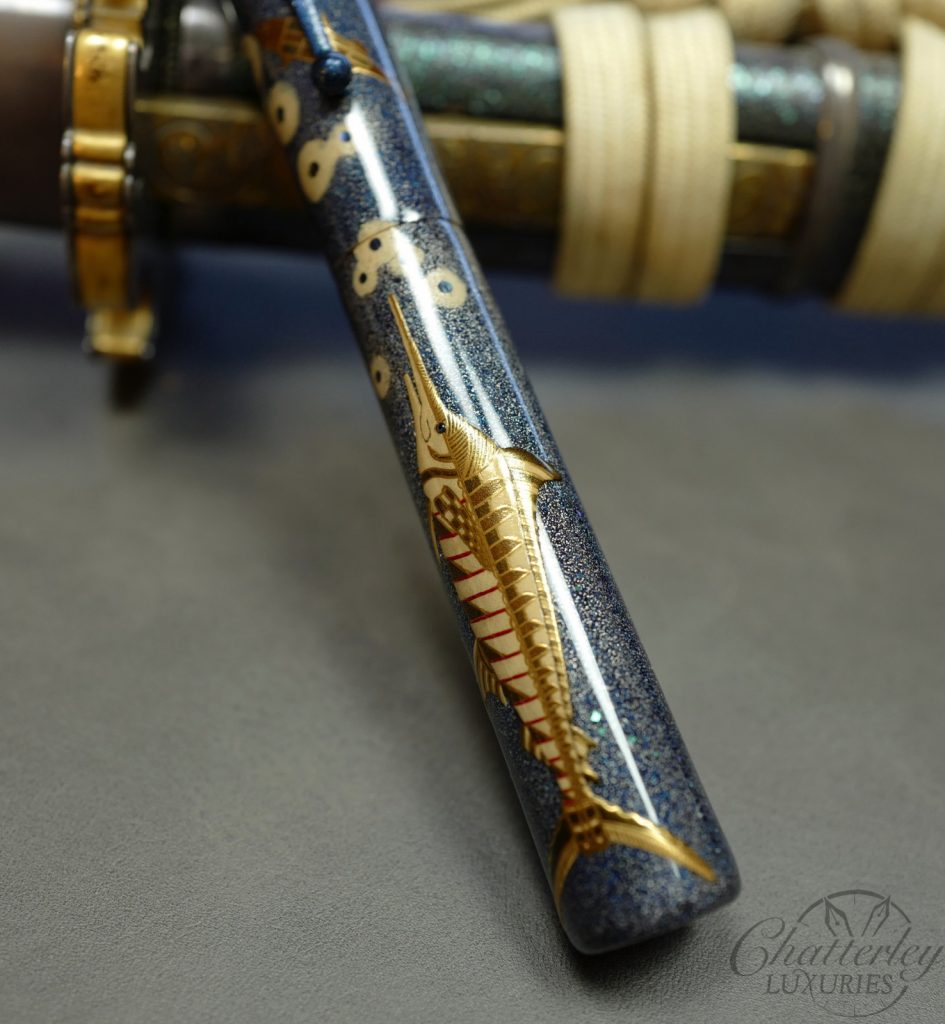 AP Limited Editions proudly presents an absolutely stunning exploration of Maki-e techniques, in a modern marvel of the Swordfish.
The skill of the Maki-e Shi is evident in the details of the brilliant backdrop of deep ocean waters that shimmer with a multitude of very finely scattered and inlaid pieces of Blue Raden, Gold and Mother of Pearl. Tiny bubbles in the ocean waters are achieved through very skilled polishing and blending techniques of Urushi lacquer.
The Swordfish is prominently defined in Taka Maki-e with several layers of Gold and adorned with a glittering Red Ruby eye. Tiny pieces of Blue Pearl adorn the clip, also crafted in Maki-e.