Description
AP Limited Editions "The Apprentice" Sakura Lacquer Art Love Birds on a Pomegranate Tree Fountain Pen
Please note that the pic below shows a two toned nib, however these now come with a solid colored nib.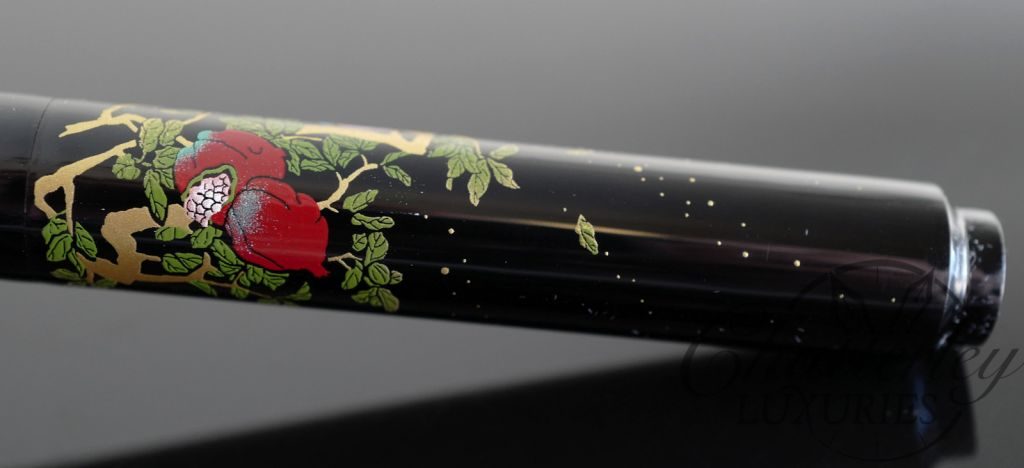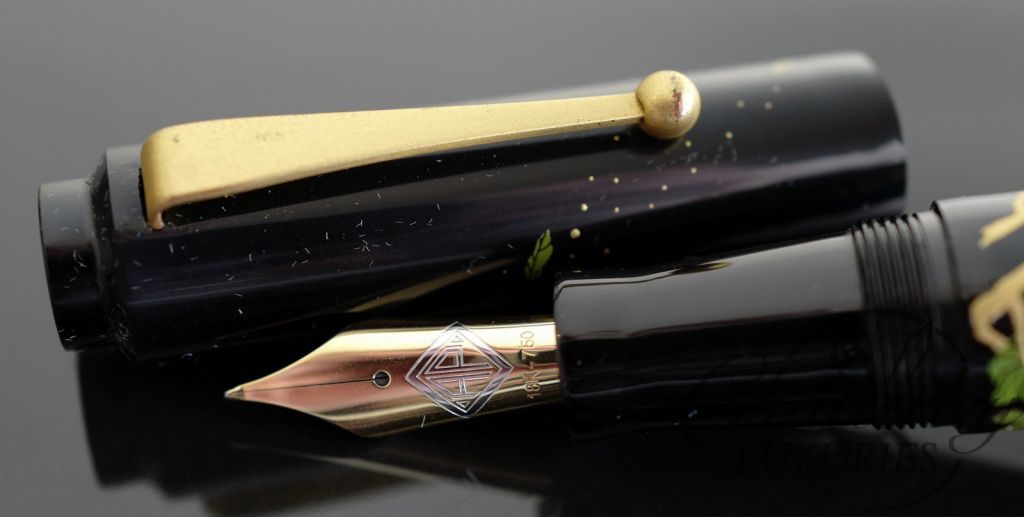 Birds were often painted together with flowers in antique Asian Art. Chinese paintings of the Tang dynasty display a high level of skill in the rendition of flower and bird themes. Seasonal imagery has also been a central theme of Japanese art.
Love Birds on a Pomegranate Tree continues this tradition of celebrating the beauty and brevity of the seasons and the flora and fauna that enrich them.
AP Limited Editions presents its collectors and writers with a new collection called The Apprentice. These pens come fitted with 14K Gold nibs and are special editions that are released each year in limited quantity.
Sakura Lacquer Art is the AP Limited Editions' tribute to first time collectors and others who appreciate Japanese Lacquer Art. These pens are offered in The Apprentice series as Fountain pens fitted with 18K Gold nibs and Roller Ball pens.
Urushi is the luxurious sap that is found in the Urushi tree, native to Japan. The Urushi Lacquer Art collection includes fountain pens and roller ball pens in different colors, textures and finishes of Japanese Urushi Lacquer. These pens are offered in The Apprentice series in Fountain pens fitted with 14K Gold nibs.