Armando Simoni Club Bologna Extra "The Great Spina" Bespoke Arco Bronze "Spina Di Pesce" Celluloid Fountain Pen
This pen is brand new. Complete with box and papers.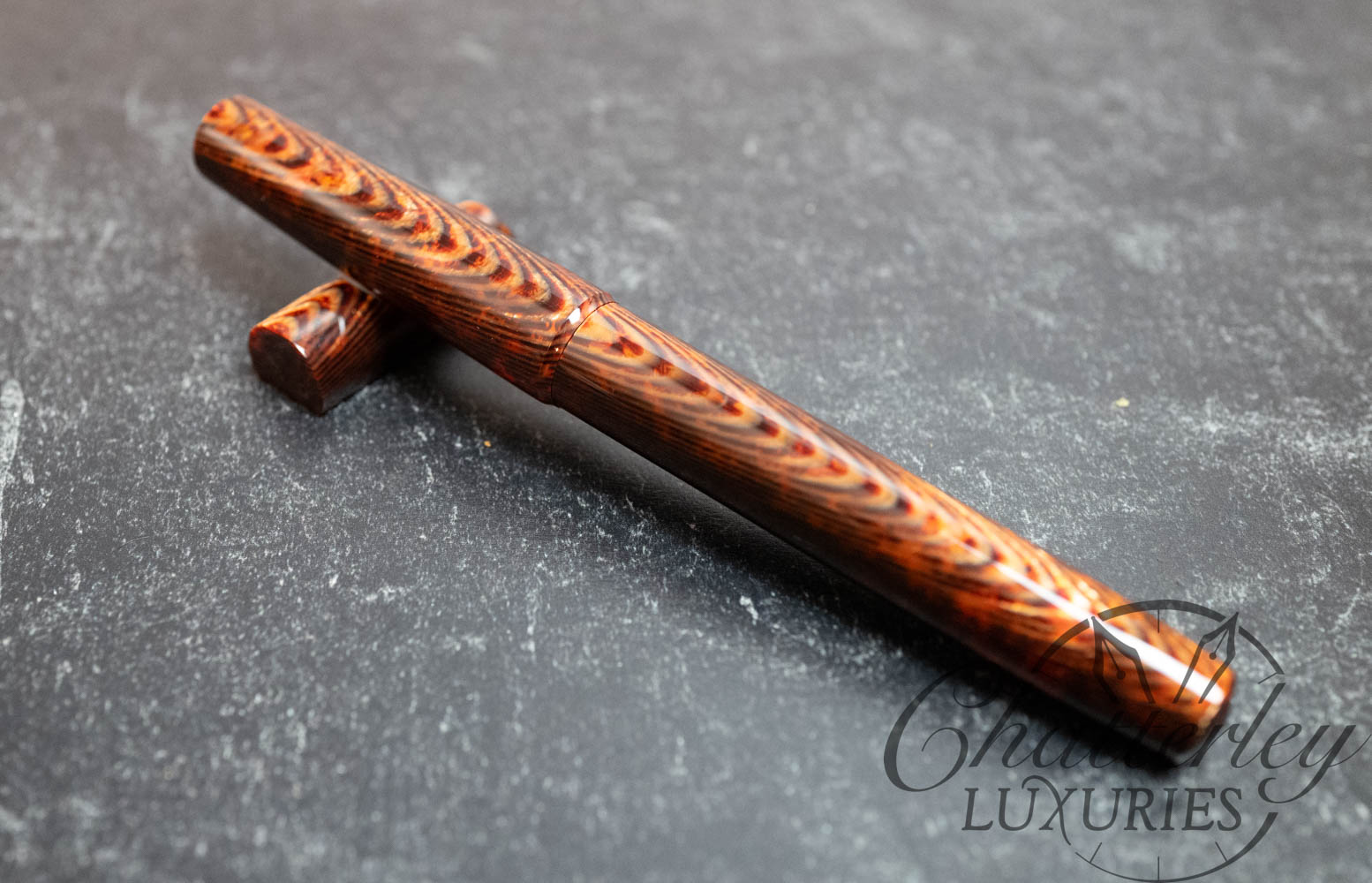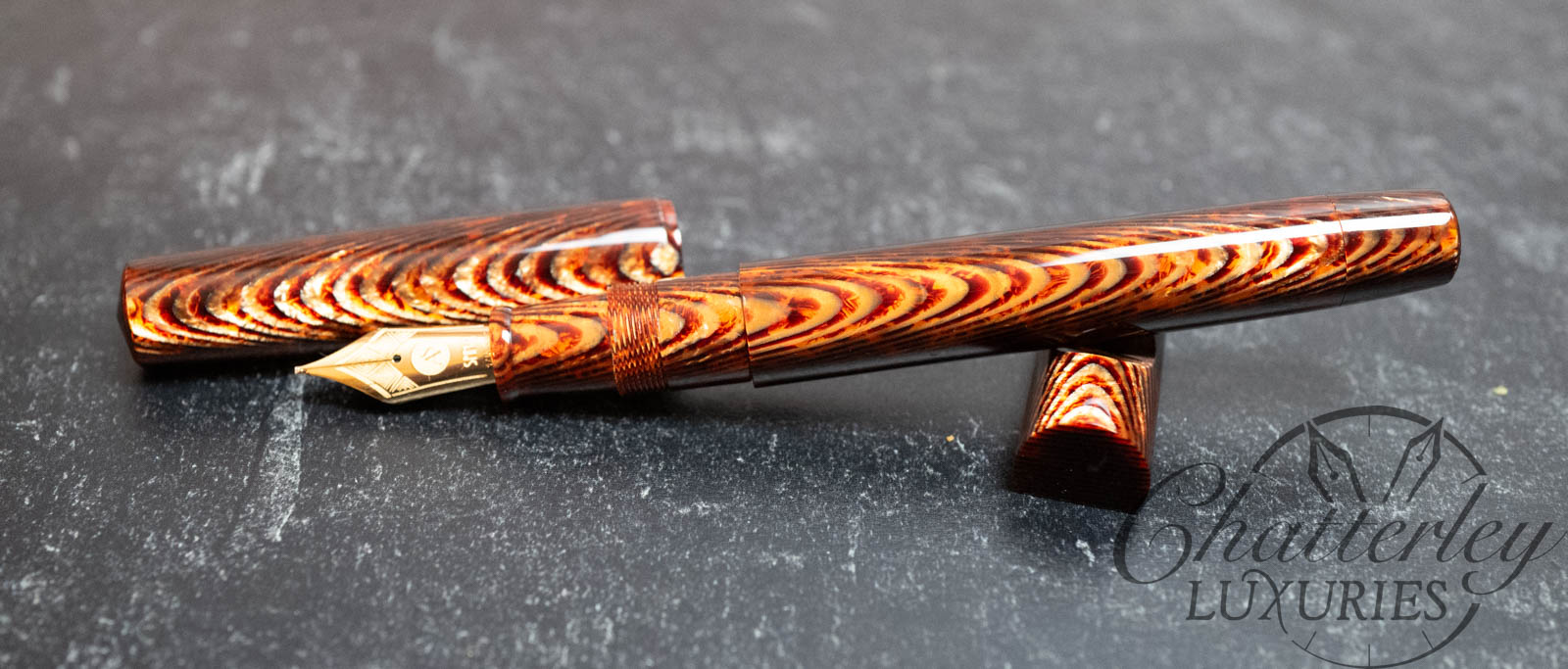 The ASC Bologna Extra "The Great Spina" is the perfect way to welcome Spring 2023 at The Pen Family. This elegant, handmade Bespoke Special Edition pen was crafted from the coveted Omas Arco Bronze Celluloid which incorporates both warm brown hues and a golden shimmer. With no clip or bands, the material itself is given center stage. Experience the extravagance of a one-of-a-kind pattern from your writing instrument – only 23 available!
Due to the lack of a clip to prevent the pen from rolling on your desk, a custom-made pillow to rest the pen on is included with every order. The pillow is made of the same Spina Arco Bronze Celluloid as The Great Spina pen.
KEY FEATURES
Bespoke Special Edition of ONLY 23 PENS
No Clips nor Bands
Serial Number Engraved on Piston
#8 Gold 14k585 Magic Flex Medium Nib
Celluloid material SPINA DI PESCE ("Fish Bone")