Armando Simoni Club Ogiva Celluloid Pavarotti 3 pen set Fountain Pen
This is all matching 3 pen set of the Ogiva Pavarotti pens. Number 0/70. These are brand new and come with music nibs. Below are the actual pens you will get.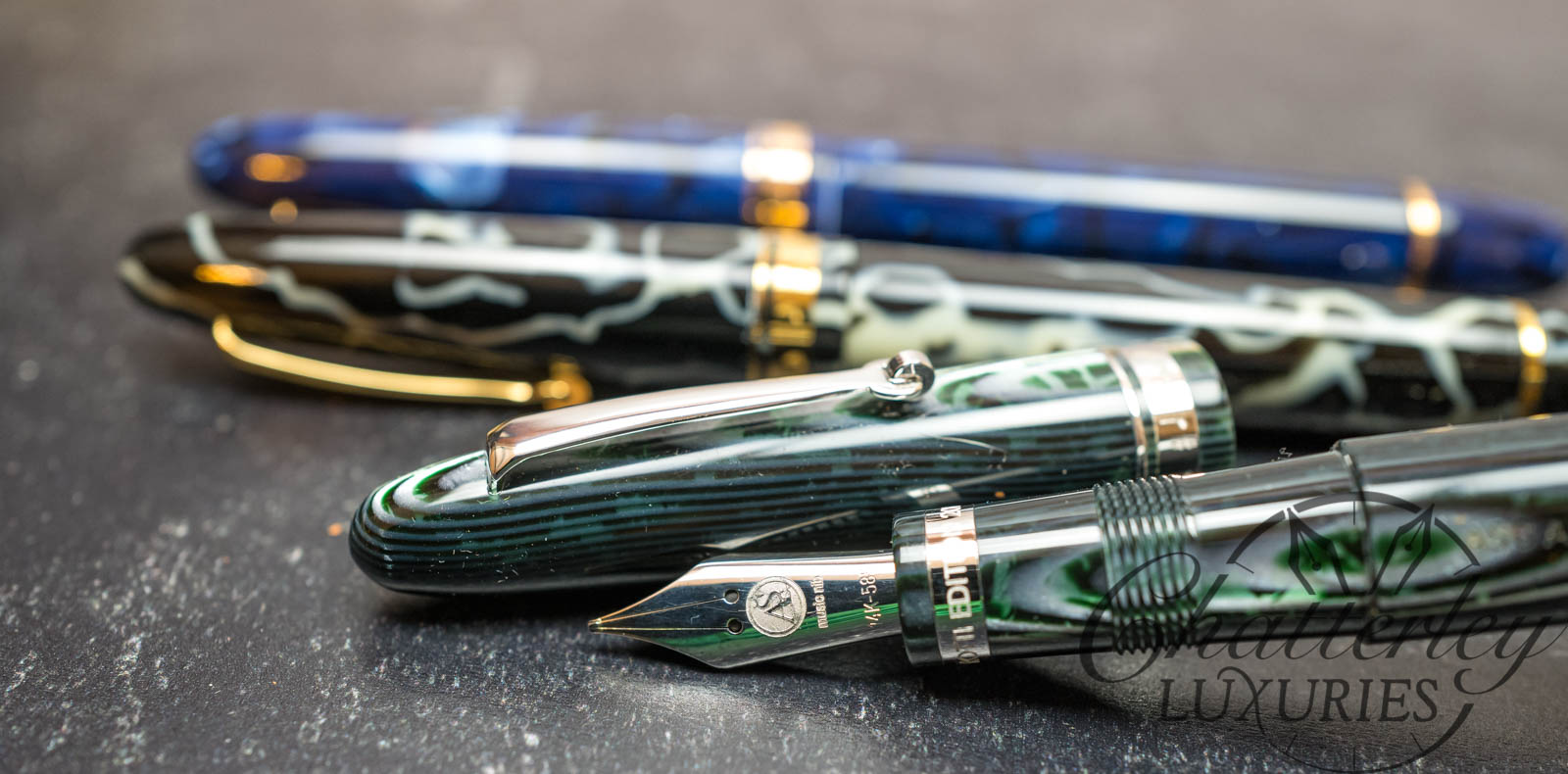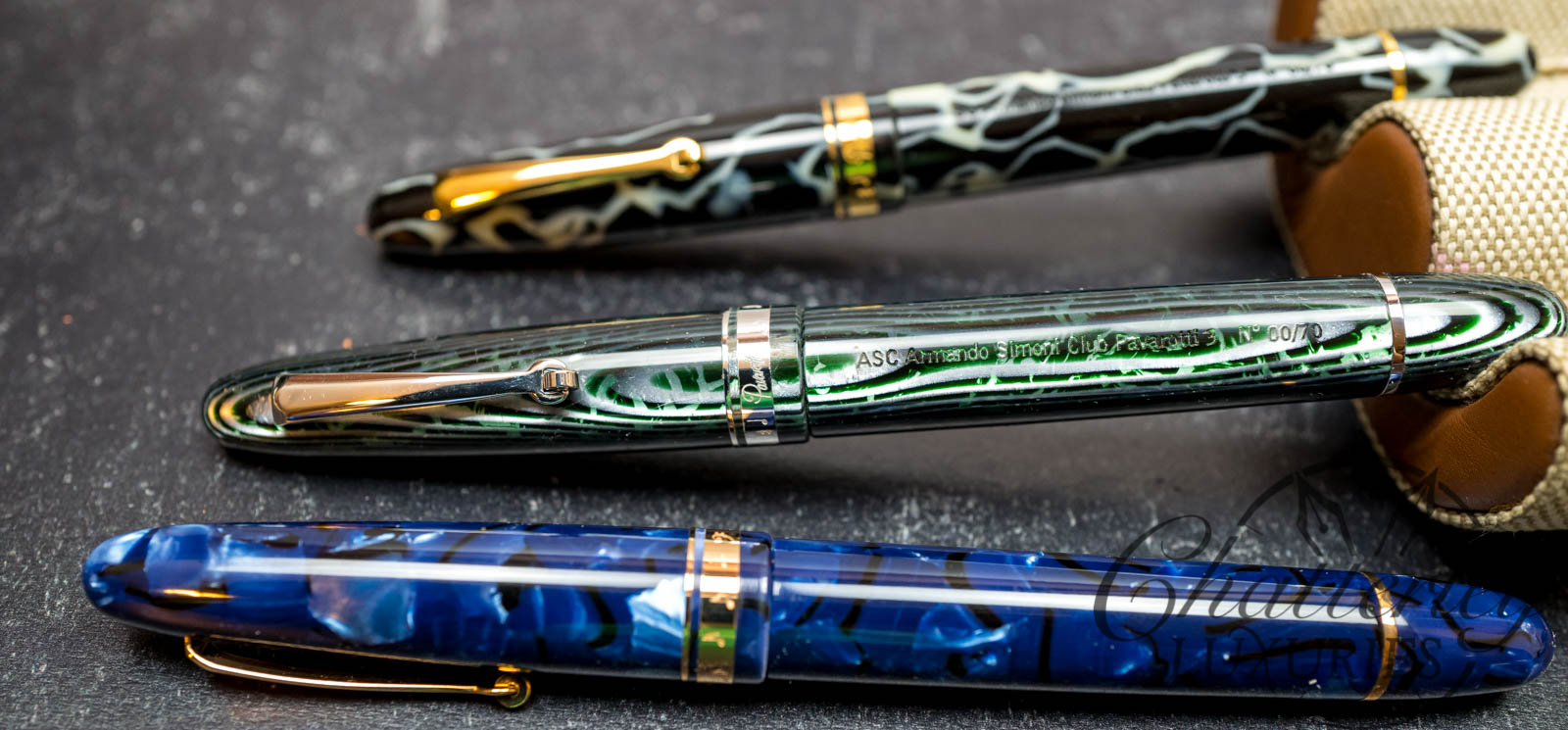 ASC honor again the late opera singer Luciano Pavarotti one final time as a last encore.  The Pavarotti 3 is available in three finishes: Arco Verde, Wild, and Blue la Royale.  Each finish will has special matching trim: rhodium for the Arco Verde, yellow gold for the Wild, and rose gold for the Blue la Royale.
hese pens are delivered with a German-made piston-filling mechanism, and, staying in tune with the musical theme of Pavarotti, a music nib. The 14k gold music nib is created  by Peter Bock from Germany and sports three tines.  It puts down a 1 mm line on the paper, making this pen a perfect everyday writer.  The nib's ink demand is handled perfectly by an ebonite feeder.
These pens are limited and numbered to 70 pieces per finish MSRP is $845 each