Armando Simoni Club Oversized Bologna Bespoke Extra Orange Urushi Eggshell Snowflake Fountain Pen
Contact us for the Chatterley Loyalty Price
Limited to only 10 pens in Sterling Silver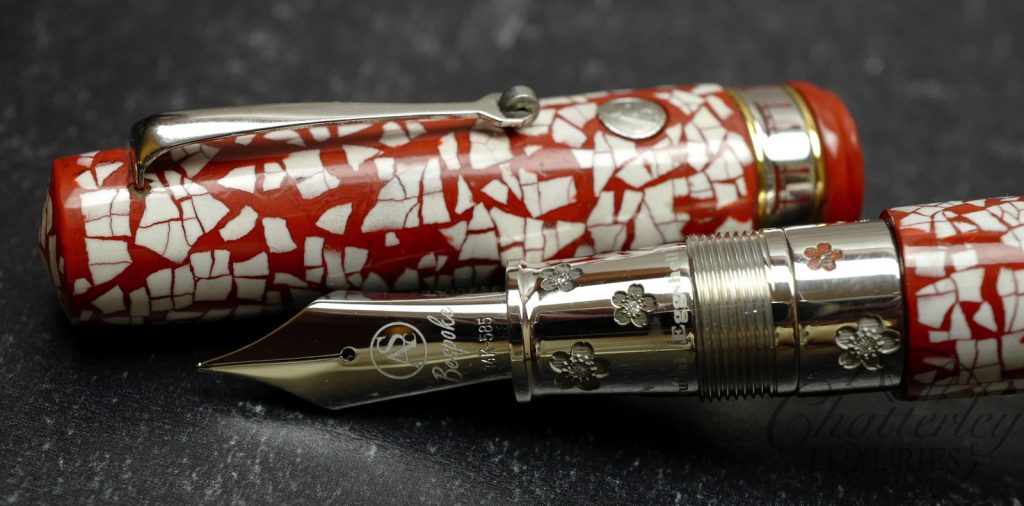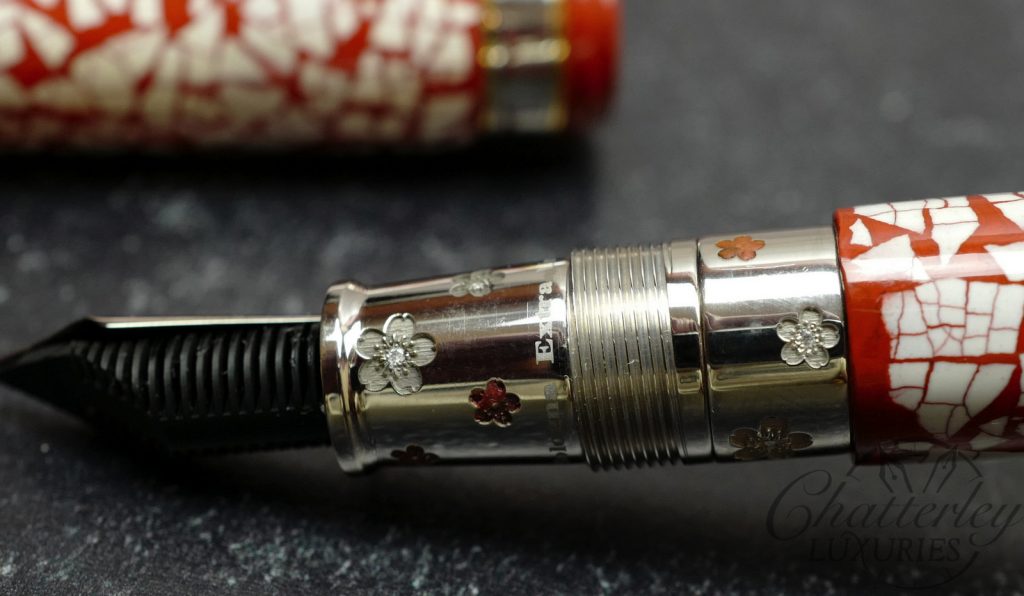 Paying homage to the great tradition of Urushi craftsmen and women ASC presents the Eggshell Snowflake
Technique: Eggshells Snowflake
Color: Orange Urushi
Trims: Yellow Gold
Section embellished with cherry blossom flowers, some with colored with red enamel and 10 blossoms with diamonds.
Urushi itself is the sap drawn from the Urushi tree.
The combination of the orange Urushi and the eggshell on pens is one of the most coveted and sought after of Japanese art. The word urushi is thought to be derived from 'uruwashi' (beautiful, pleasing). Urushi itself is the sap drawn from the urushi tree.
This technique requires three main steps and layers of various Urushi lacquer. Each layer of Urushi required 12-24 hours of curing in a chamber (furo) where temperature and humidity are carefully controlled. Careful sanding is required between each layer to produce an even-level surface for the next layer. Urushi is a slow handcraft that takes 3-4 months to complete.
MSRP: $ 2,495.00