Aurora 100th Anniversary Cento Red Limited Edition Fountain Pen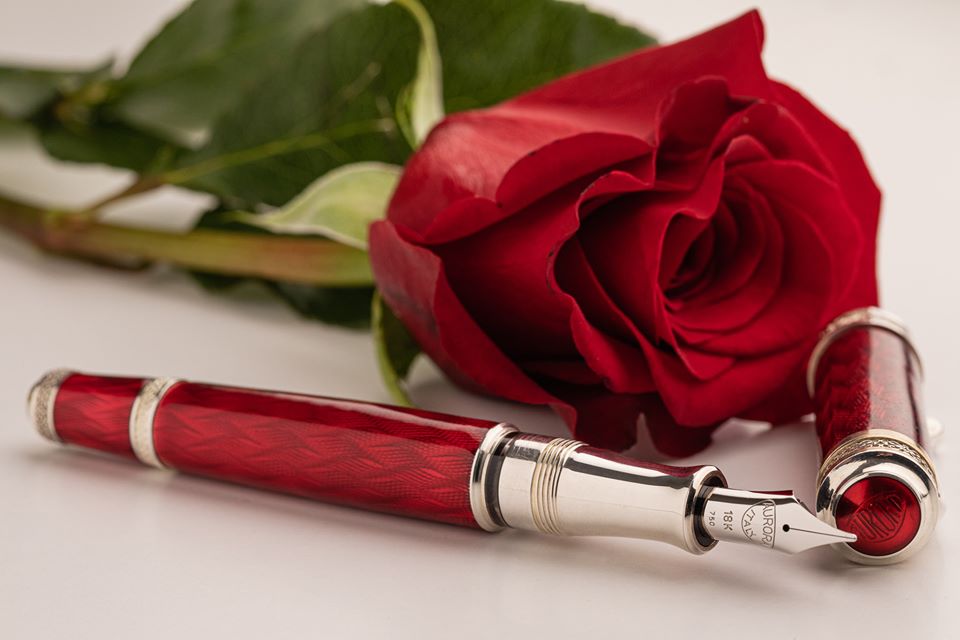 For its 100 years Anniversary Aurora Pens launches "Cento Italia"
Aurora introduces the line "Cento Italia": 10 "Iconic pens" from the history of Aurora, symbolizing the 10 decades, every one revised and realized in 100 numbered pieces only for the whole world (100 for Italy and 100 for the foreign countries).
Aurora will launch monthly the pens of the line "Cento Italia", beginning from February, every 19th of the month, to recall the foundation year of the Manufacture in the 1919.
All the pens will be Fountain Pens.
The final pen presented is fit with Sterling Silver trim, "flame" guilloche, and red glazed lacquer.
MSRP $2300