Aurora Atlantico Oceano Limited Edition Fountain Pen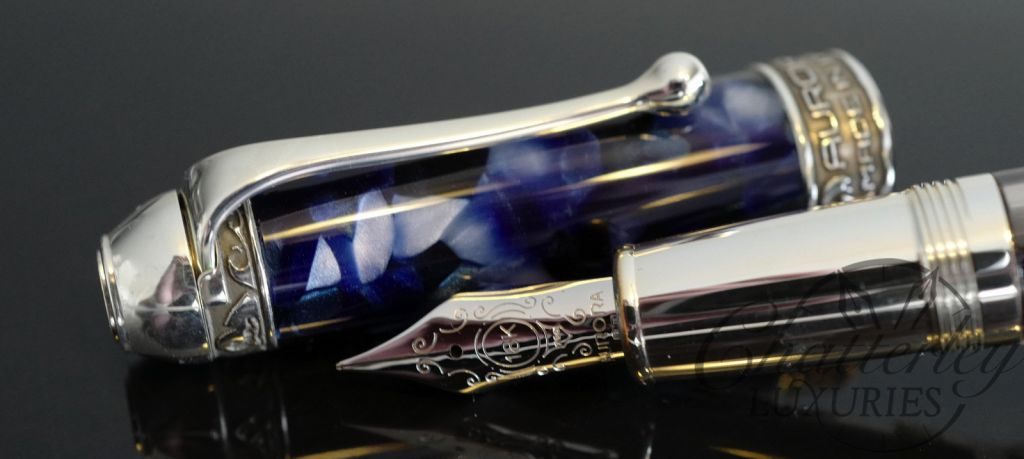 Aurora proudly launches their new line, "Oceani", an exclusive collection imagined to pay homage to the importance of water for our planet.
The Turin company, symbol of excellence in the world, chooses for this new creation the soft and refined features of the design to evoke the gentle curves of waves with intense colors and brilliant trims.
The hood and bottom decorations inspired by the elements of the Ocean make the collection exclusive and elegant, designed for those who leave their sign in the world with elegance.
Made in a limited and numbered edition, the collection will be divided into 5 prestigious series, each one dedicated to an Ocean: Arctic, Indian, Atlantic, Antartic and Pacific.
The collection dedicated to the Arctic Ocean will inaugurate the series. The fountain pen version with the 18 Kt solid gold nib will be available in
only 480 pieces. Nib sizes available will be EF, F, M, B, BB, Stub & Italic.
MSRP $1295