Aurora Dante Purgatorio Limited Edition Fountain Pen
This pen is pre-owned, but in like new condition.  It comes complete with box and papers, and is number 515.  It is equipped with an 18kt Broad nib.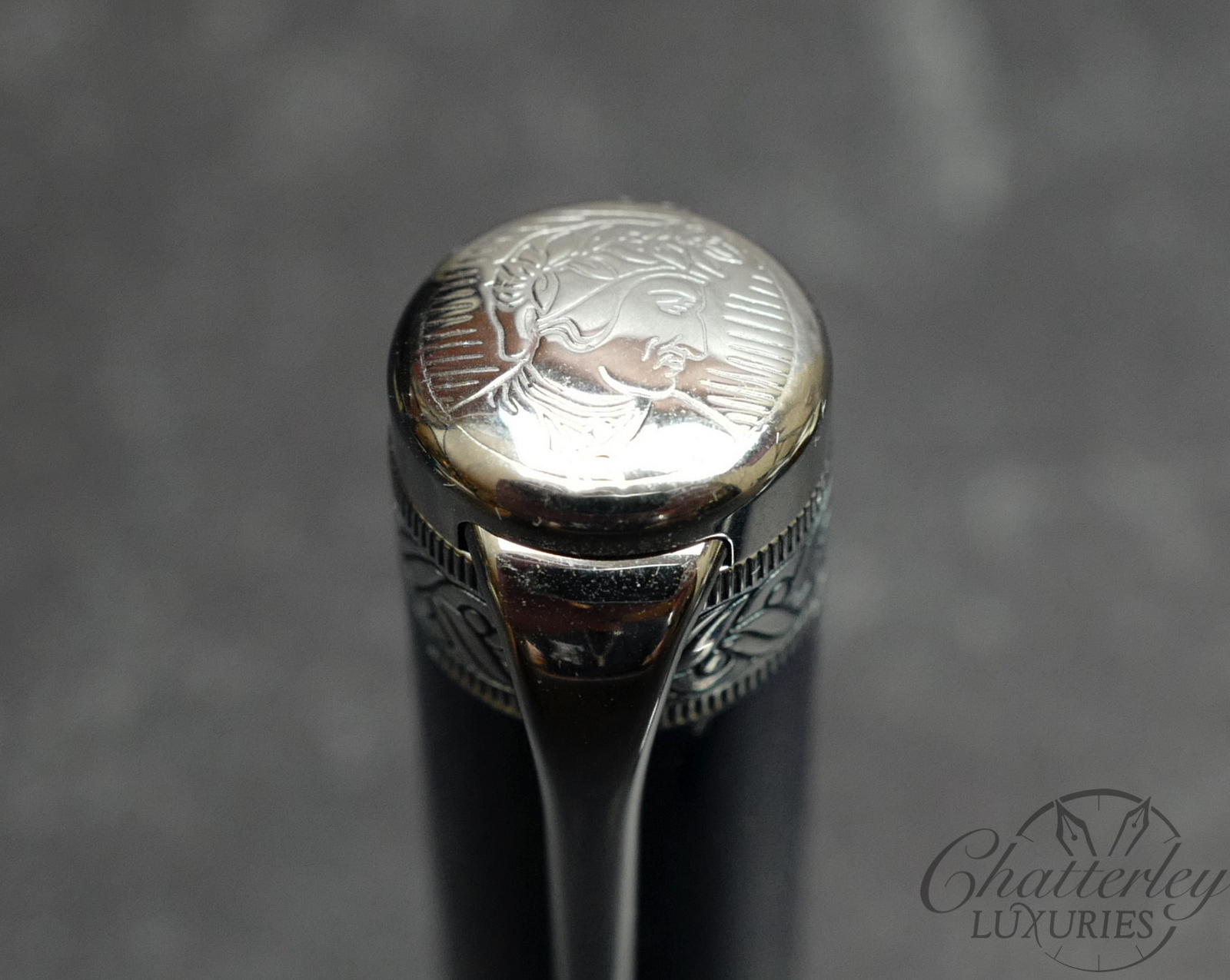 Dante Alighieri, in Italy known as "the Supreme Poet", was born in 1265 in Florence. He was a major Italian poet, writer and politician of the Middle Ages.
He is considered as the father of the Italian language. His Divine Comedy is the greatest literary work composed in the Italian language in the Middle Ages and a masterpiece in the world literature.
The work was originally titled "Comedia" and was later christened Divina by Giovanni Boccaccio.
Dante Alighieri is often represented sideways with a laurel crown on the head, an important latin iconographic symbol, to portray scholars and poets. The divine comedy is divided into 3 canticas: Inferno (Hell), Purgatorio (Purgatory) and Paradiso (Paradise). Inferno is the first part of the Divine Comedy.
It is composed by 34 cantos (one is the introduction of the poem), each canto is divided in lines. It is in the list of "The 100 best books from ever" someone considers it the greatest masterpiece in literature. It is the most famous Dante's opera, one of the most important works of the Middle Ages; It is known and studied all over the world.
The pen is offered as a blue lacquer piston fountain pen with chrome trims in only 1265 pieces all over the world (Dante's date of birth).