Aurora Gaius Julius Caesar Limited Edition Fountain Pen
This pen has been lovingly used.  It is equipped with an 18kt Broad nib and comes complete with box and papers.  It is LE number 312.  The sterling silver does have some tarnish to it, but we are happy to polish that out prior to shipping if you would like us to.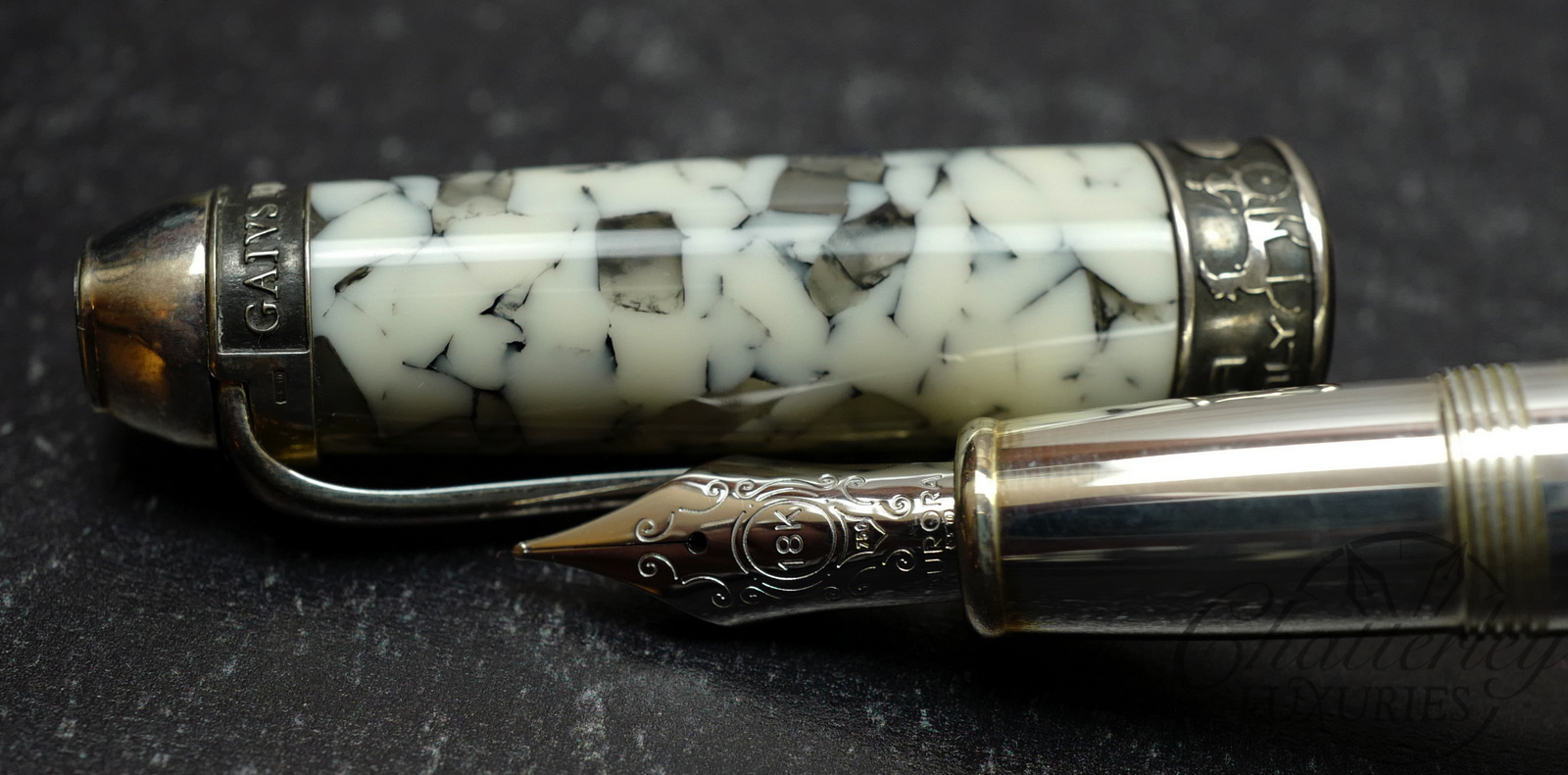 Aurora pays homage to Gaius Julius Caesar, one of the most important historical figures of Rome and, more generally, of Italy.
The Aurora Gaius Julius Caesar is limited to 919 fountain pens. The cap and barrel are made from white 'cracked ice' Auroloid with a variety of semi-transparent and pearlescent flakes mixed throughout.
The trim pieces found on the cap and barrel are crafted from .925 solid sterling silver.
The crown ring features the name "GAIVS IVLIVS CAESAR".The cap band shows two images of a rider in his chariot, the vehicle of war that was also used in horse races in the amphitheaters. 
At the rear of the barrel is a band of the laurel wreath. For the ancient Romans it symbolized power, culture and knowledge. It was placed on the head of poets and commanders and was used in religious ceremonies.
The bottom of the pen bears one of Julius Caesar's most famous phrases: Veni, Vidi, Vici, which translates to, "I came; I saw; I conquered."