Piston filled Fountain pens with in house 14k gold nibs.
Antique materials and meticulous craftsmanship.
Reminiscent of the elegance and sobriety of the historic pen of the Thirties – an authentic legend in its time – the new Optima maintains its unique line and all of its charm to become, once again, a cult object for men and women who know how to choose.
The new Auroloide version of the Optima range has been created using antique materials and features hand-finished trims and great attention down to the smallest detail. It is available in four stimulating colours: the marbled burgundy, grey perla, blue or green. The line offered is composed by fountain pen, ballpoint pen, rolling ball pen and mechanical pencil versions.
The cap and barrel in all versions are made of marbled Auroloide, an antique material, yet refined and prestigious.
The fountain pen features a solid gold nib in all colour versions and the traditional piston refill mechanism and hidden reservoir.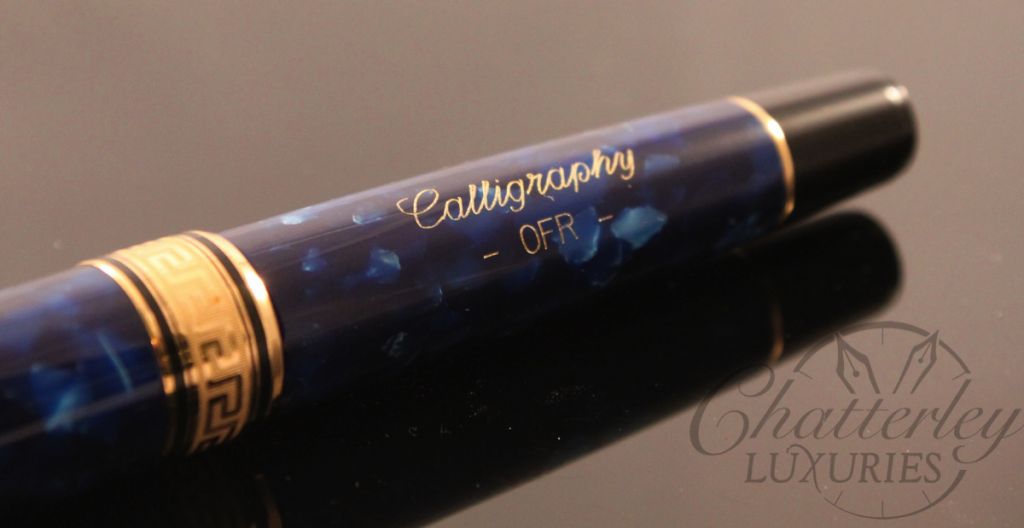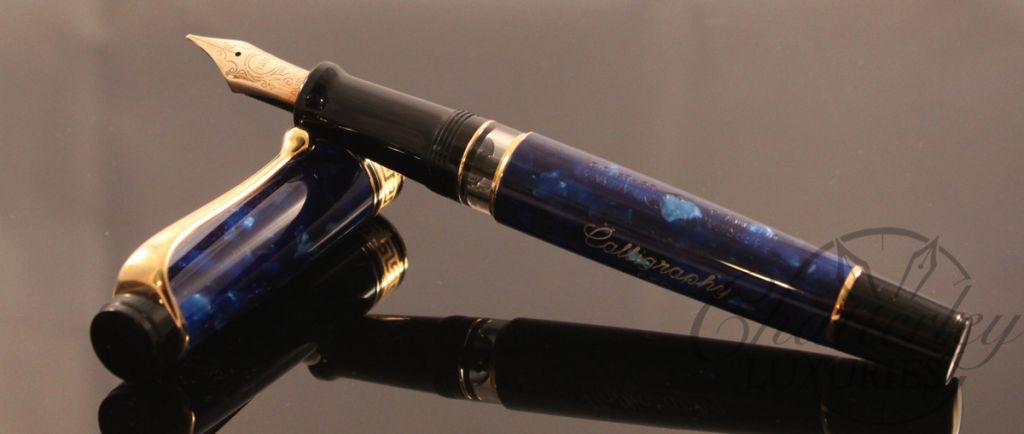 This is a set of 11 Calligraphy pens each marked with the specific nib grade that it houses. This set was made some years ago, and it is very uncommon to find them in circulation. The set is being broken up and sold as individual pieces. They do not come with box or papers.