Chatterley Montegrappa Extra Futuro Orange Limited Edition Fountain Pen
This pen is pre-owned, but in excellent condition.  It is limited edition number 10 and is equipped with an 18kt Medium nib.  It comes complete with box and papers.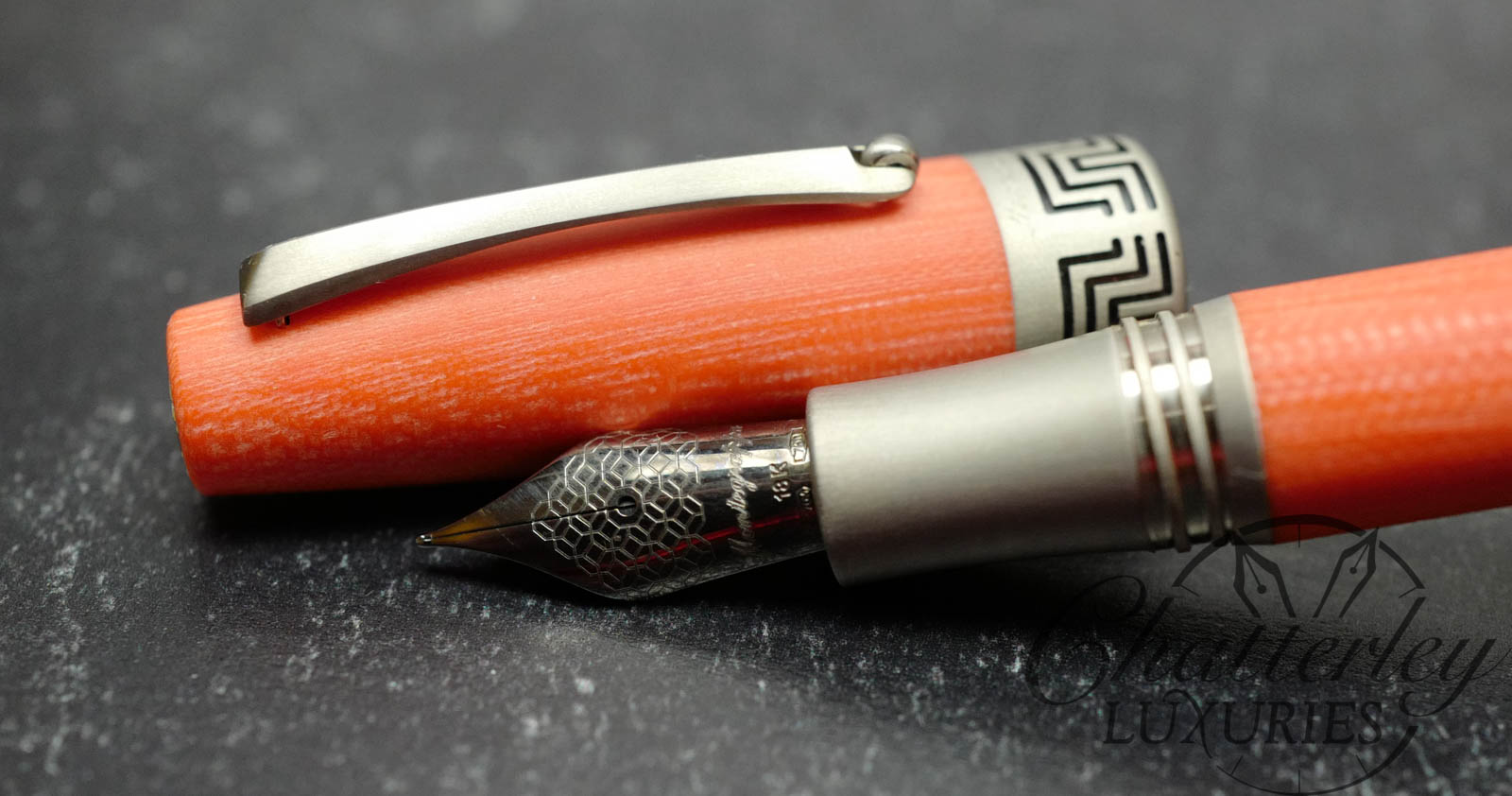 A combination of Heritage and Technology creates this latest Chatterley Designed masterpiece.
The Montegrappa Extra Futuro. Made from G10, a Fiberglass Composite similar to Carbon Fiber or Micarta in that its a epoxy resin laminate. But how its different is it uses Glass Fibers, where the other two do not. The g10 is hand turned, then sandblasted to give a unique texture to both the feel and look. As you can see below in the pictures, the G10 almost has a white look. These look will fade with some use and it will be more black or orange. The oils in your hand will change that look, but the feel will always stay the same. This material sandblasted has an unexplainable texture. It has a tactile feel, but also smooth.
Sandblasted G10 in Orange
The trim is lead-grey Titanium
18k gold Ruthenium plated nibs
Piston Filled
Orange lacquer under the clip
MSRP $1895
Limited to 80 pens worldwide.