Description
From Firenze and the Italian Pen manufacturer Stipula, and Chatterley Pens comes a beautiful celluloid pen with a 14kt gold nib.  This pen was made with a stunning celluloid, mixing hues of gold, yellow, amber and chocolate browns.
This pen was made after the overwhelming sell out of the Hazelnut Bertinoro Fountain Pen. There are a few characteristics of the Etruria Hazelnut that are intriguing. For starters Stipula has installed a power filler system for this pen, which is not commonly seen in the Etruria line. Additionally the top of the cap and bottom of the pen are flat, presenting a fantastic looking piece.
The trim for this pen was masterfully done in Gold Vermeil (925 Sterling Silver plated with Gold) brushed, so the trim accents celluloid. The brushed trim adds more visual texture, and gives more of a unique look to each pen, as no two will be identical.
This edition is limited to 20 pens worldwide and is available in F, M, or 1.1 Stub.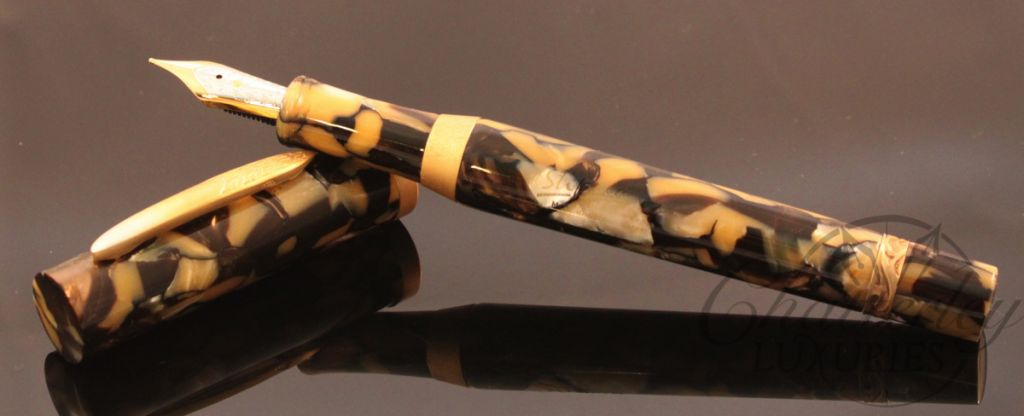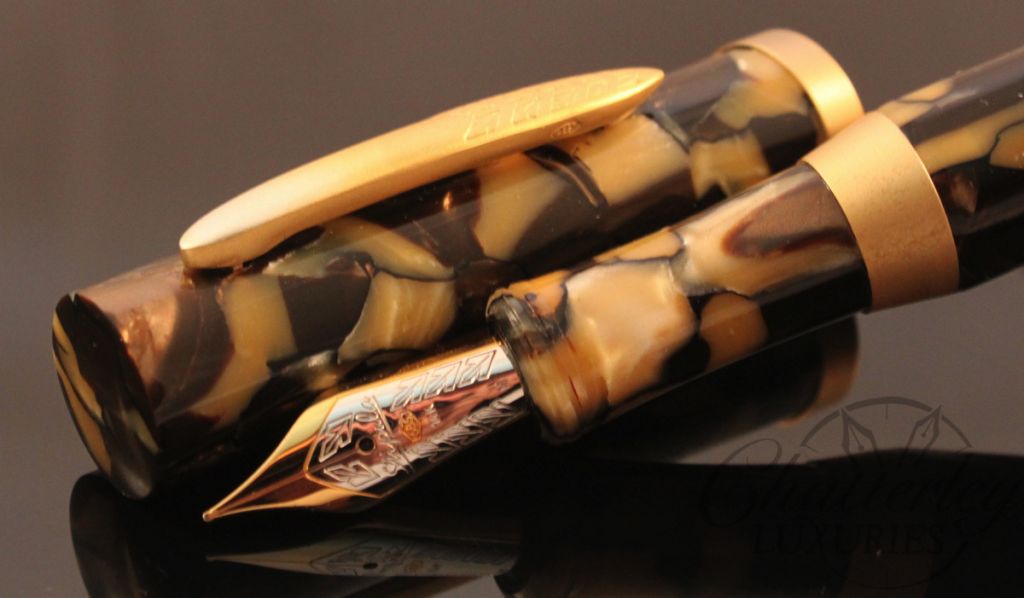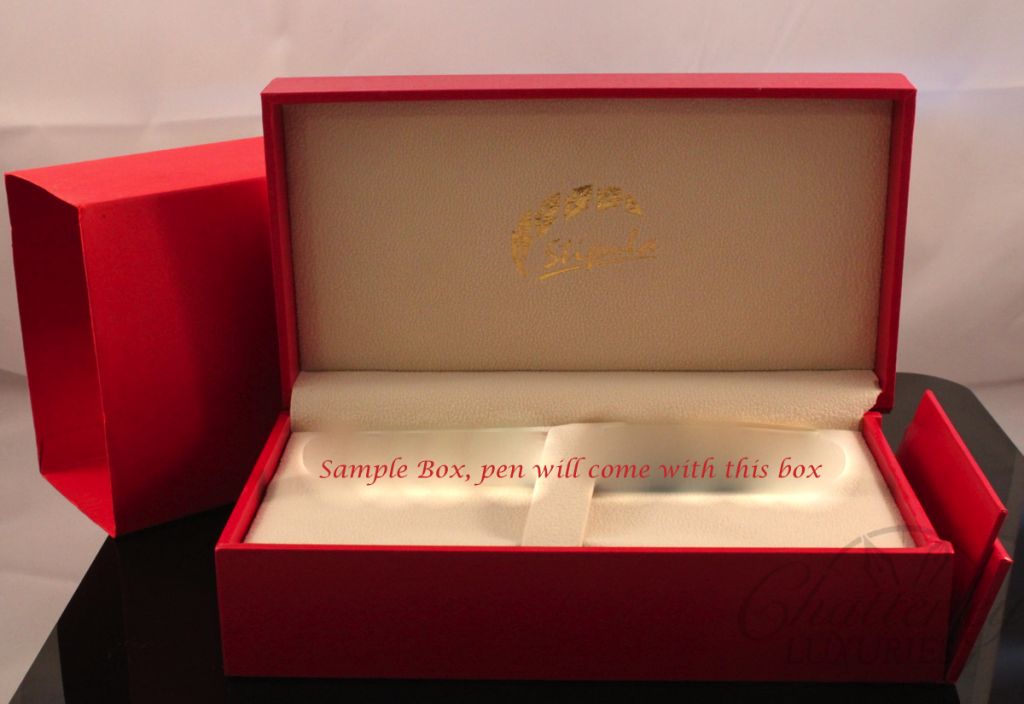 This pen is available with an Extra Fine, Extra Flexible nib. The nib goes from EF-BB with no problem. The nibs and Feeds have been modified to do this. The flow has also been adjusted. If you have never used a flex nib, its very wise to contact me first to see if a flex nib is for you. These nibs are beautiful to write with and can really add amazing character to your writing style, but the nibs are soft. This means, the room for error is less than a standard nib. And too much pressure, or too much pressure at the wrong angle can bend or spring tines.