Classic Pens CP4 Sheaffer Legacy Civil War Fountain Pen Set
This pen set has been lovingly used.  They both come complete with box and papers.  The Washington is equipped with an 18kt Medium nib.  The Richmond is equipped with an 18kt Broad nib.  They both fill via touchdown filler (similar to a power filler). This set is limited edition number 105/1865.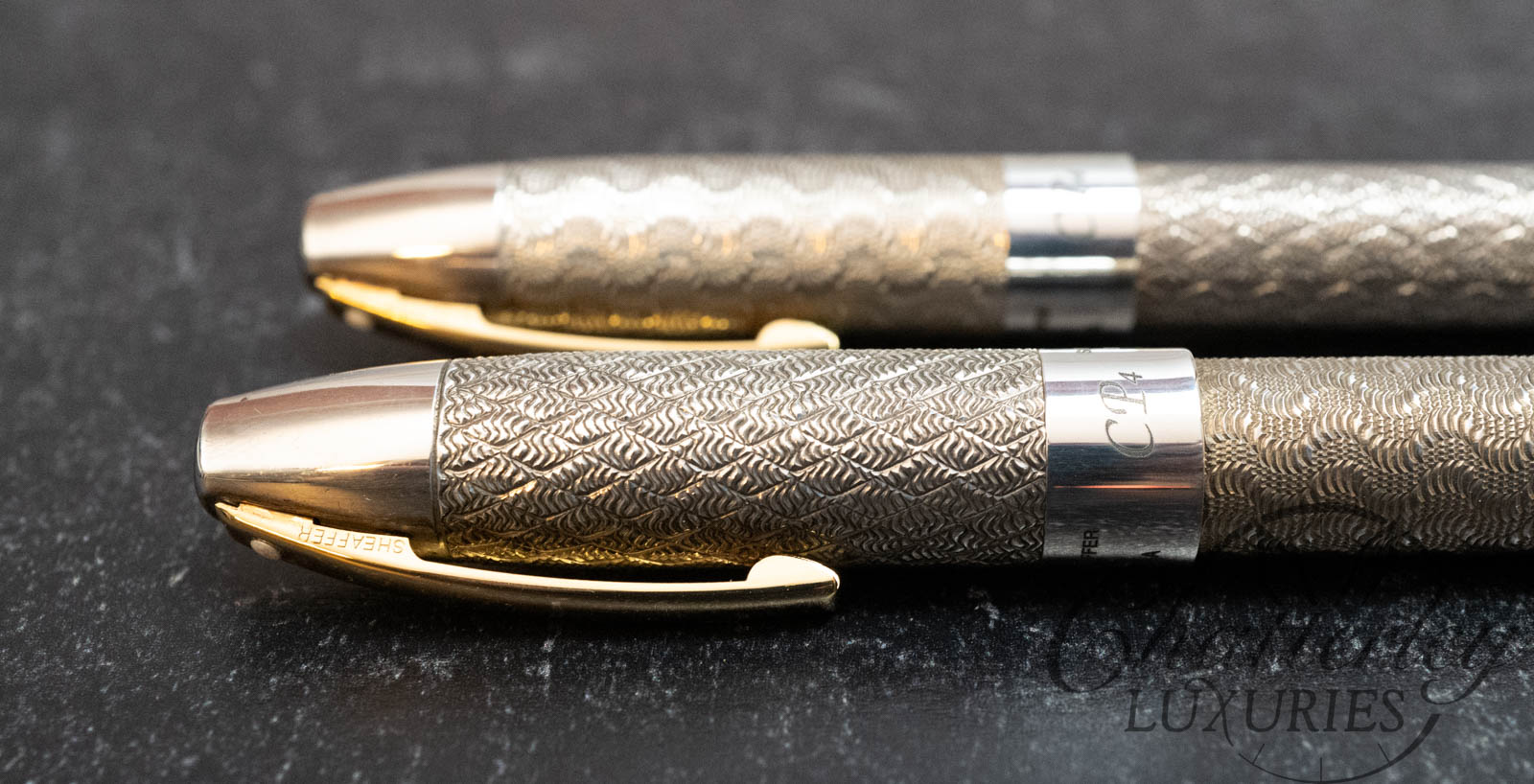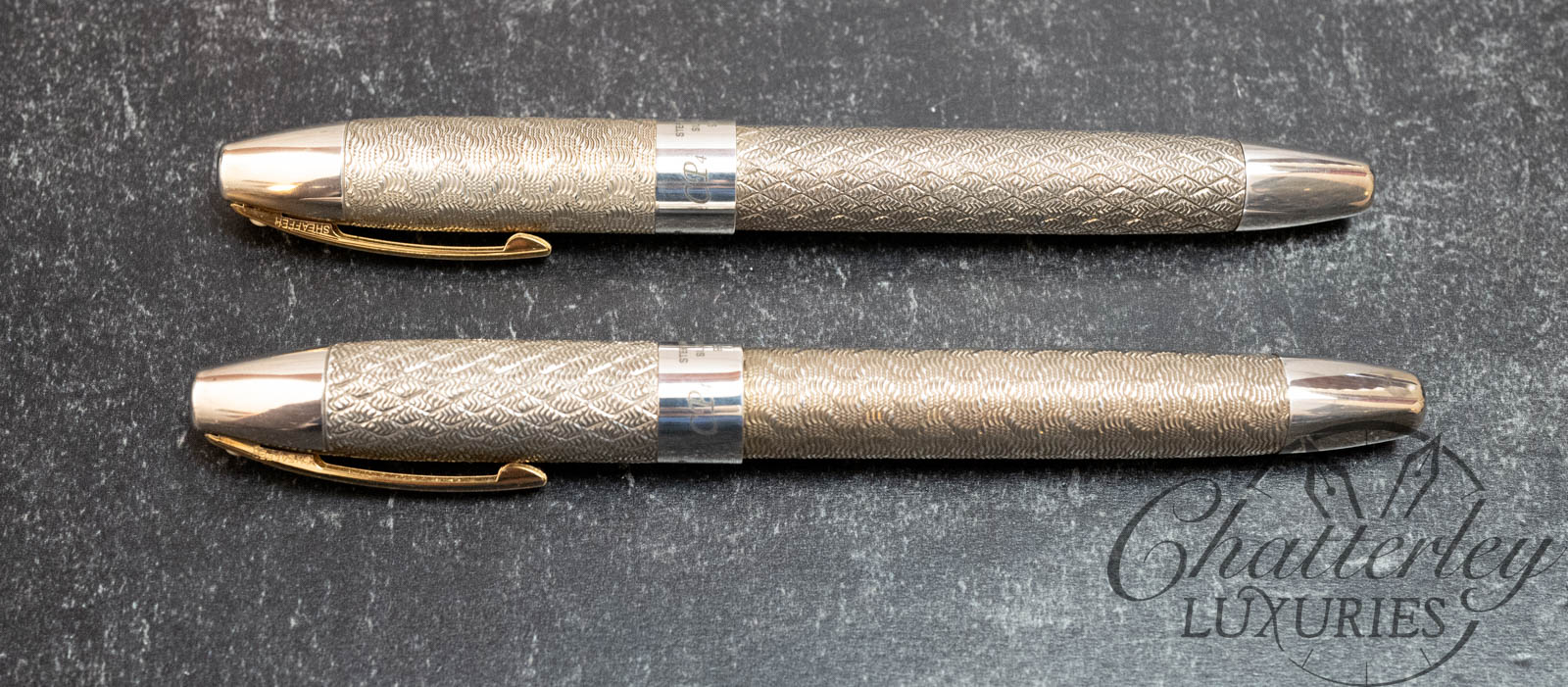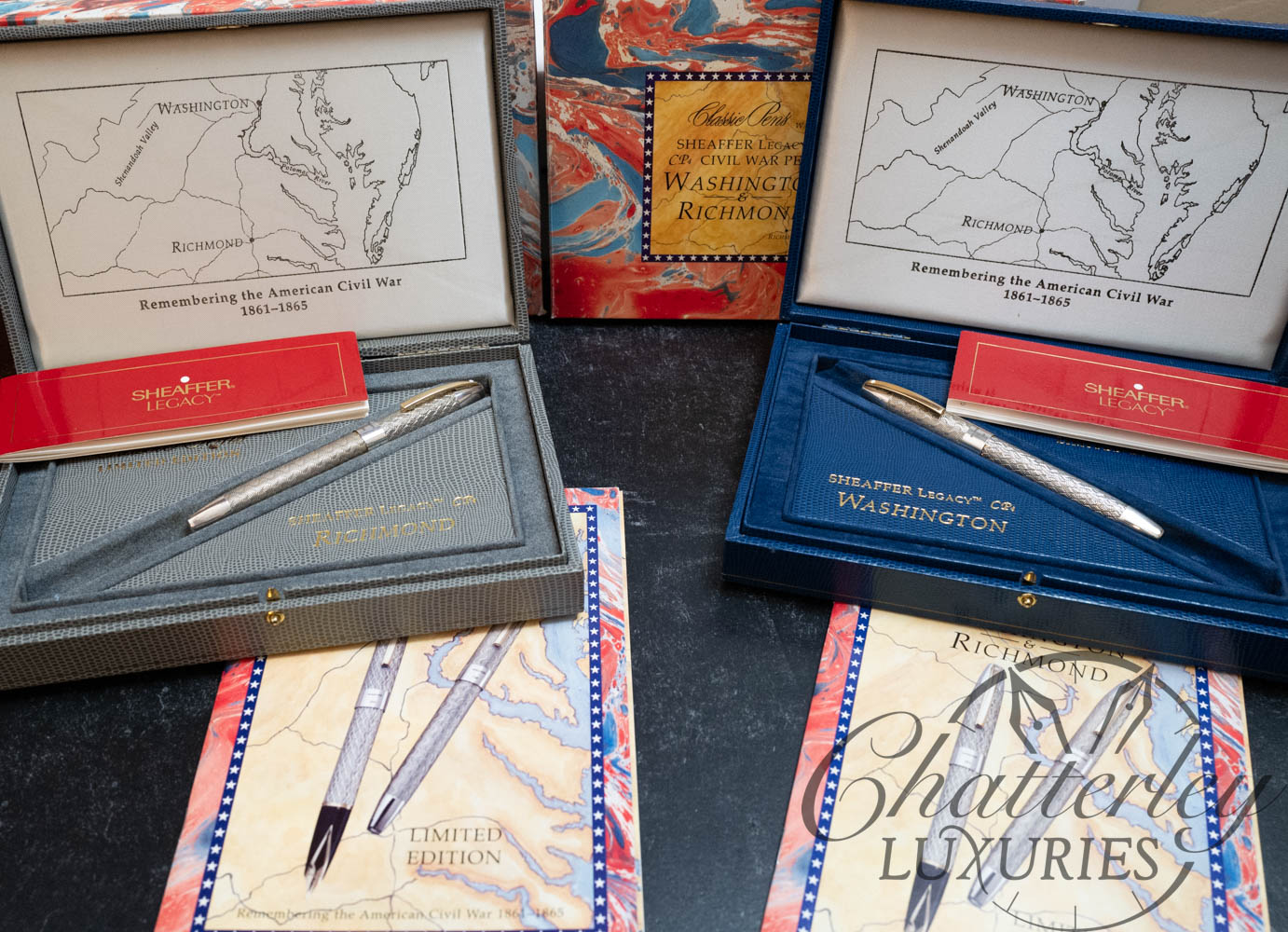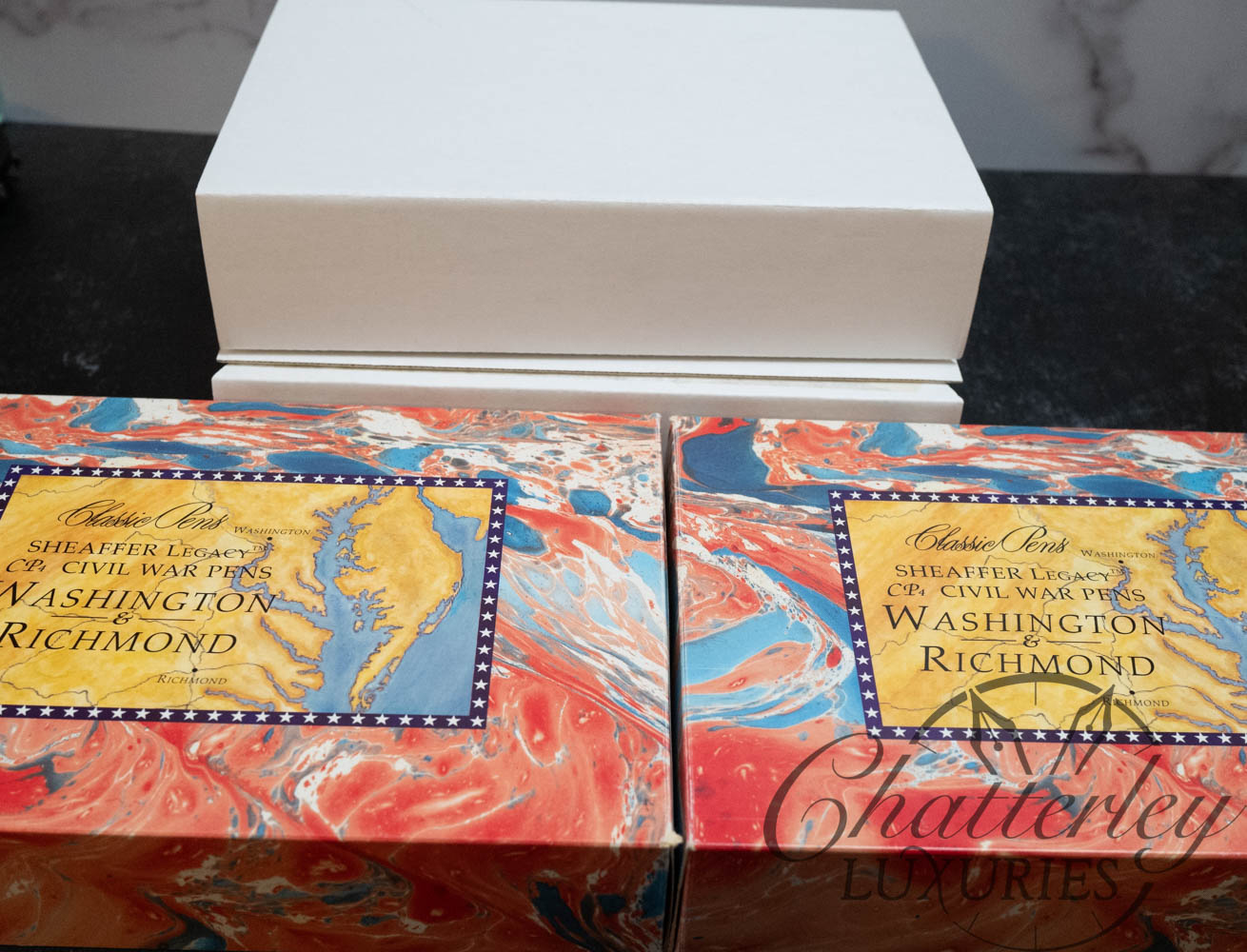 The series was launched in 1997 and remembers the American Civil War from 1861-1865. The CP4 Civil War pens, Washington and Richmond, were planned as a limited edition of 1865 sets, the year the Civil War ended. In view of Bic taking over Sheaffer just prior to the launch of the series, an agreement was reached by Classic Pens and Sheaffer to produce just 500 sets worldwide. The CP4 pens are therefore more exclusive. The CP4 has a wide cap band that is laser engraved with the CP4 and Lambrou & Brown logos, as well as the edition number. A circular engraving machine dating from 1928 was reactivated from the museum of Murelli and was used exclusively to produce the patterns of the CP4 pens.