Classic Pens LB5 Limited Edition 25th Anniversary Midorigi (new green trees) in Forest Green Fountain Pen with Nagahara Naginata Cross Point nib
This pen is Brand new, never inked with all its box and papers. Its number 28/50. These pens are becoming increasingly rare, but even more so with an Original Nagahara Cross Point.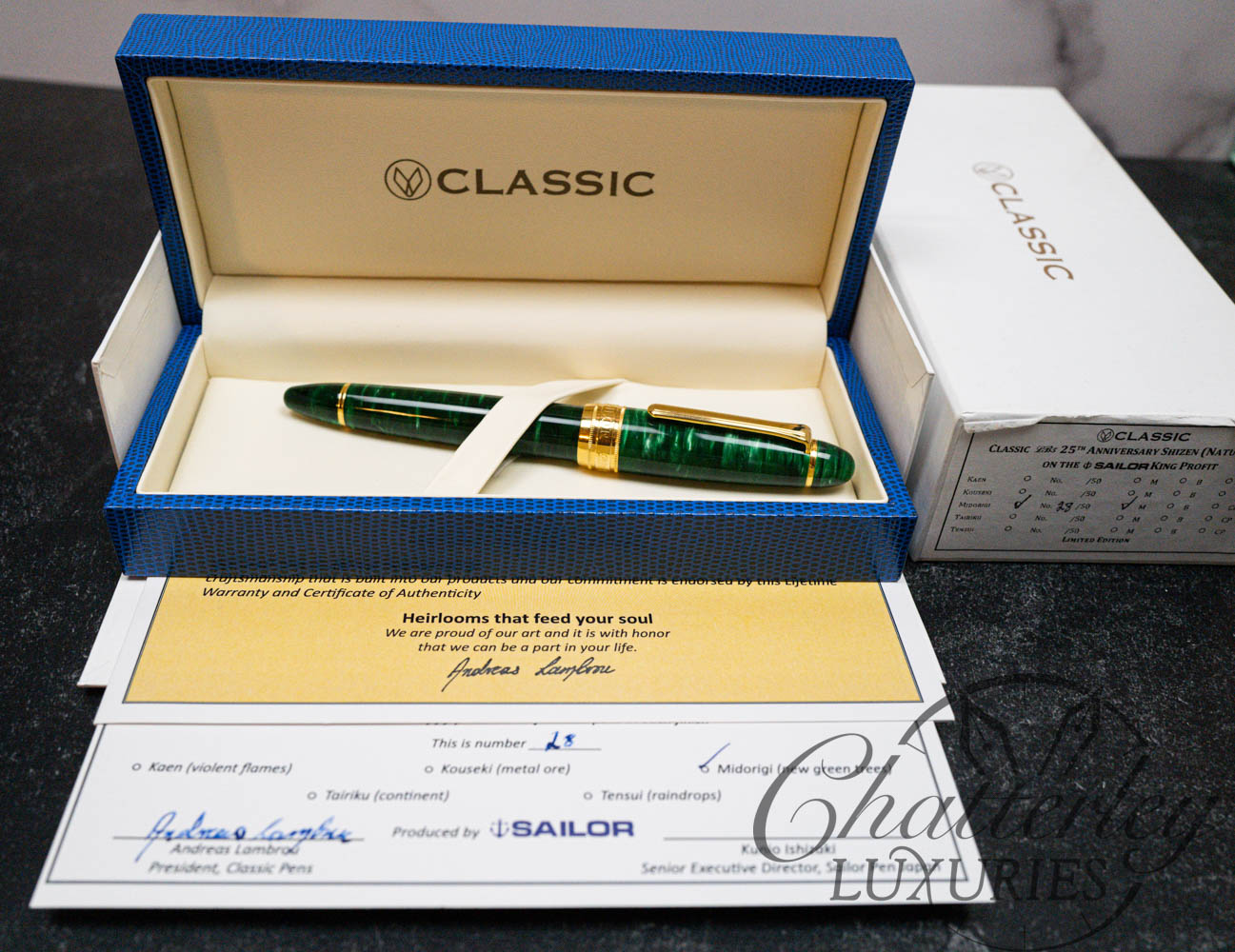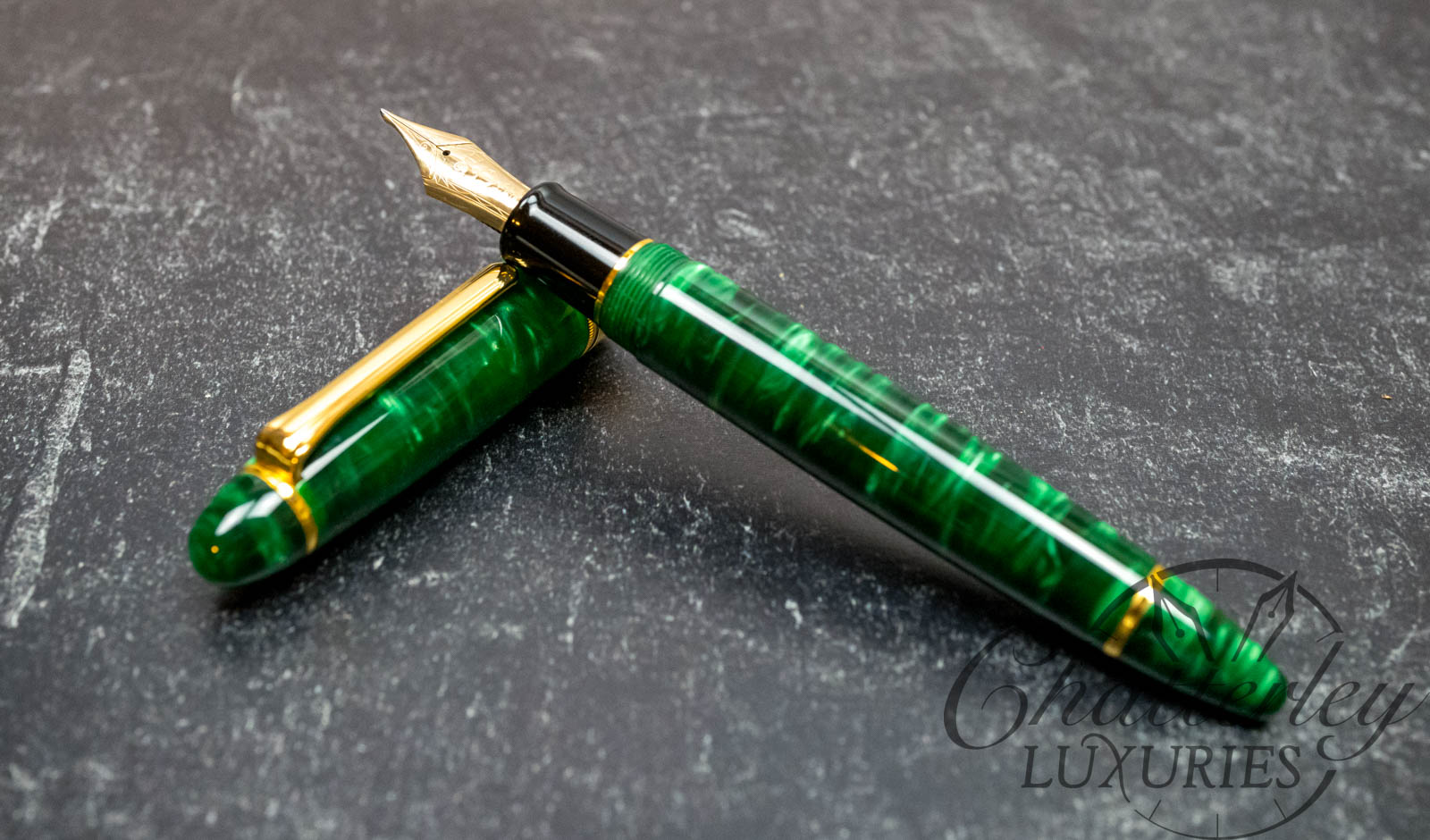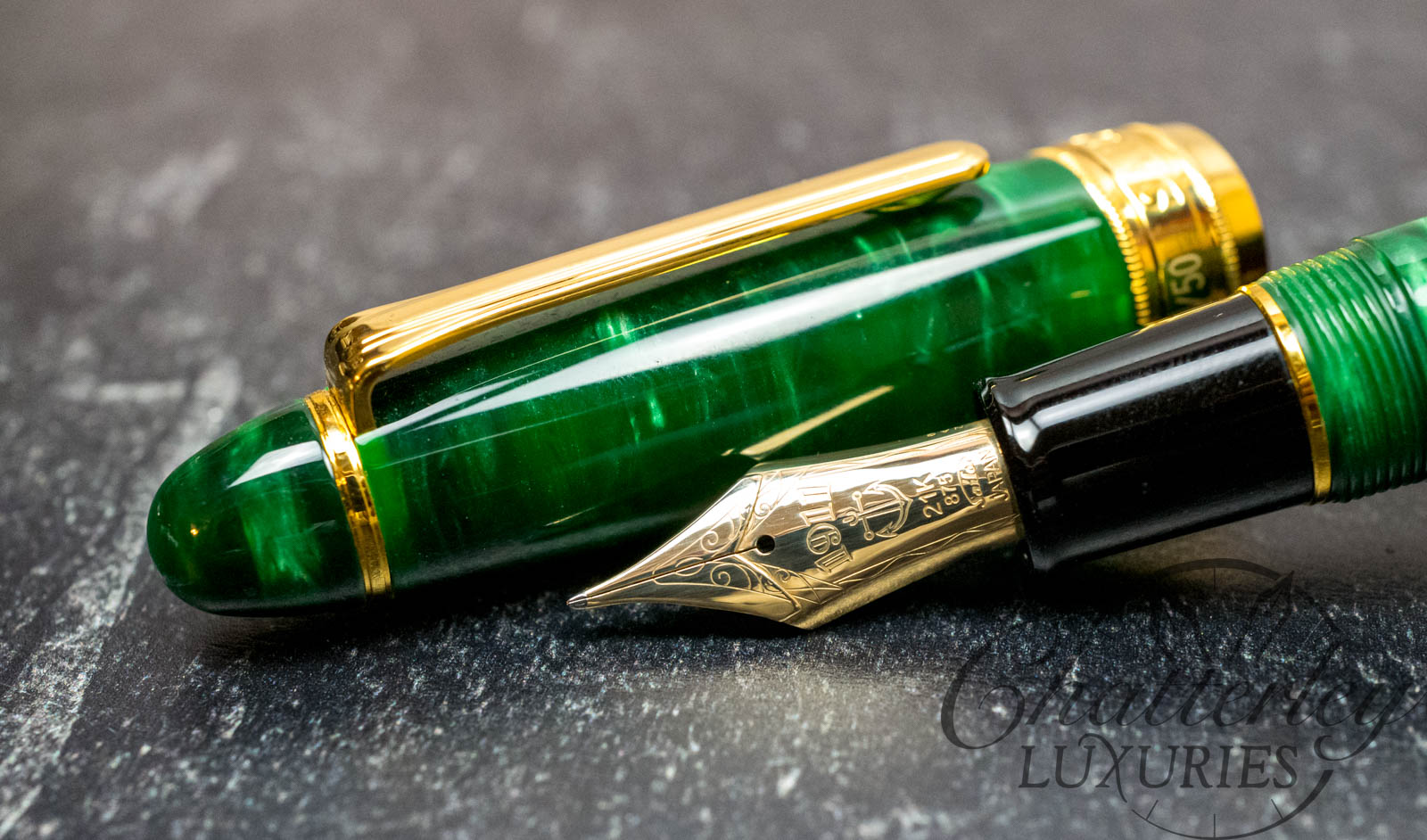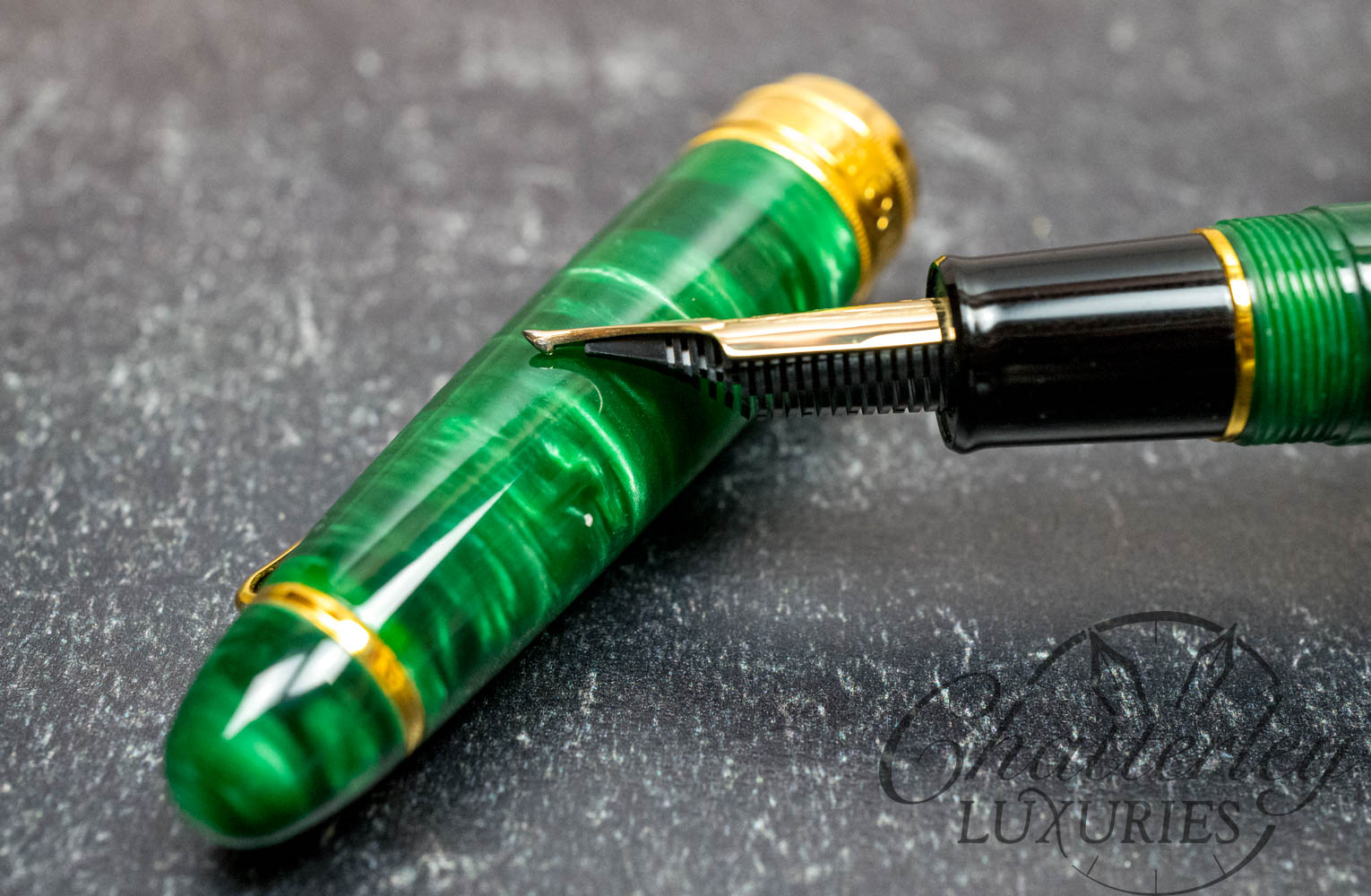 Classic Pens worked with two key companies to create this collection: Sintetica, specialist in the production of cast acrylics, and Carville, the world leader in the precision machining of acrylics, which are diffusion bonded to eliminate stress and impart long term stability to the material, and resulting end product.
As with every other Classic Pens model, extensive time was spent on every design element resulting in a truly distinctive version of the Sailor King Profit that won't be mistaken for any other. This is a 5 mm longer version of this top of the line pen. Starting with a great pen from Sailor, that competes with the best from any other pen maker, and adding the unique cachet of Andreas Lambrou's design experience with Classic Pens will make this a winner and a desired collectible.
The Edition size is just 50 pens in each of six planned finishes. The special process creates an extremely durable and stable pen material that provides a lifetime of use and enjoyment.
The fountain pen uses a converter/cartridge system. They are fitted with superb 21k solid gold Sailor nibs.
LB5 Midorigi Limited Edition (2013)
Following the successful launch of its LB5 King Profit Kaen (violent flames) in Flame Red and Tensui (raindrops) in Space Blue, Classic Pens strengthens its range of diffusion bonded acrylics with novel, ground breaking finishes, for its LB5 launches in 2014.